Crunchyroll Expo Australia 2022 is nearly upon us, with the event officially releasing its full schedule of panels, premieres and more to enjoy this weekend!
The two-day event, which takes over the Melbourne Convention and Exhibition Centre September 17-18, is packed with things to do if you've got a pass. There are amazing screenings and premieres, like the Australia premiere of Mob Psycho 100 III and the world premiere of I'm the Villainess, so I'm Taming the Final Boss and Beast Tamer, panels with English voice actors from series like My Hero Academia and JUJUTSU KAISEN, and some truly unique experiences on the event showfloor!
Check out the full breakdown of events below and let us know what you're excited to see most! The show is officially sold out, and we can't wait to see you this weekend!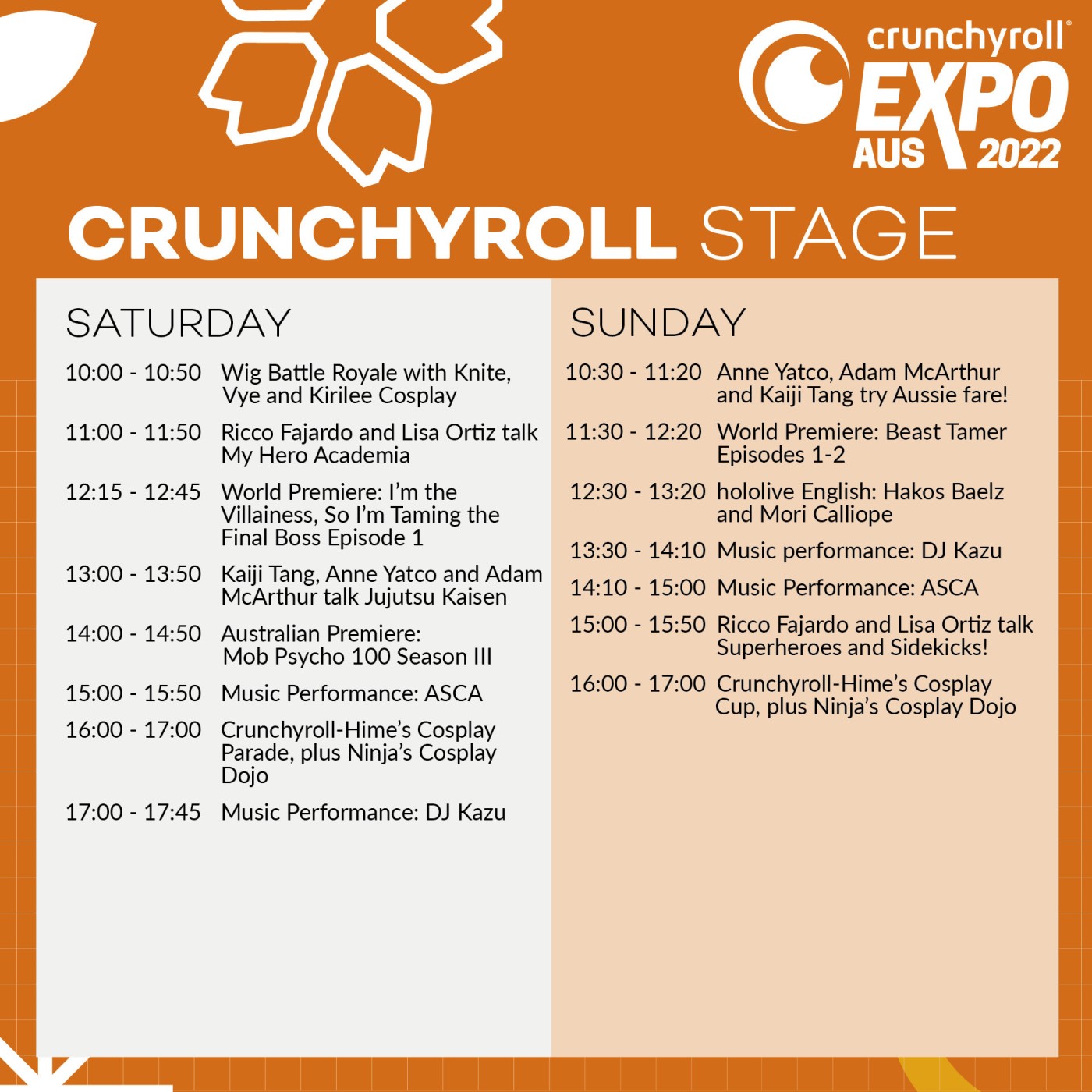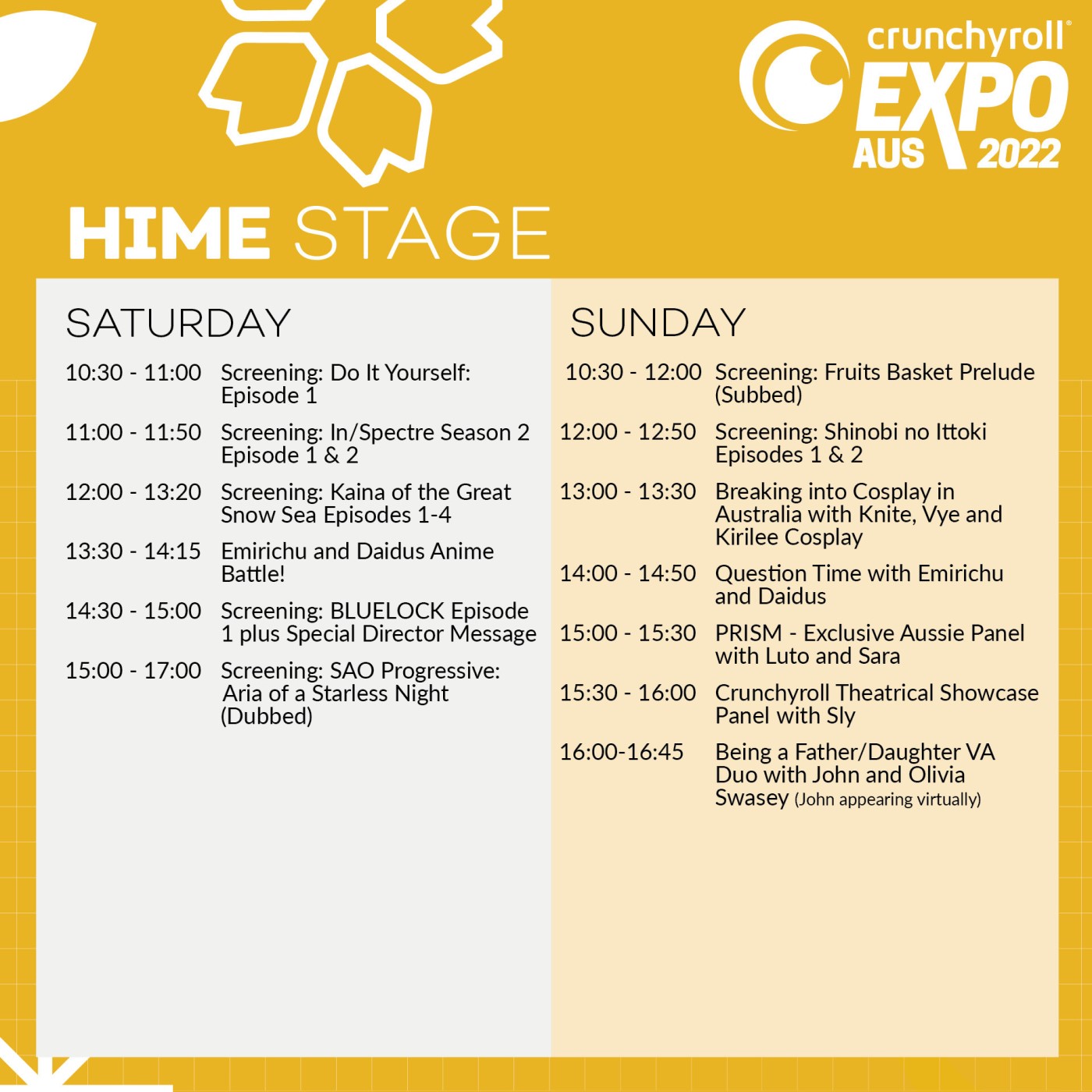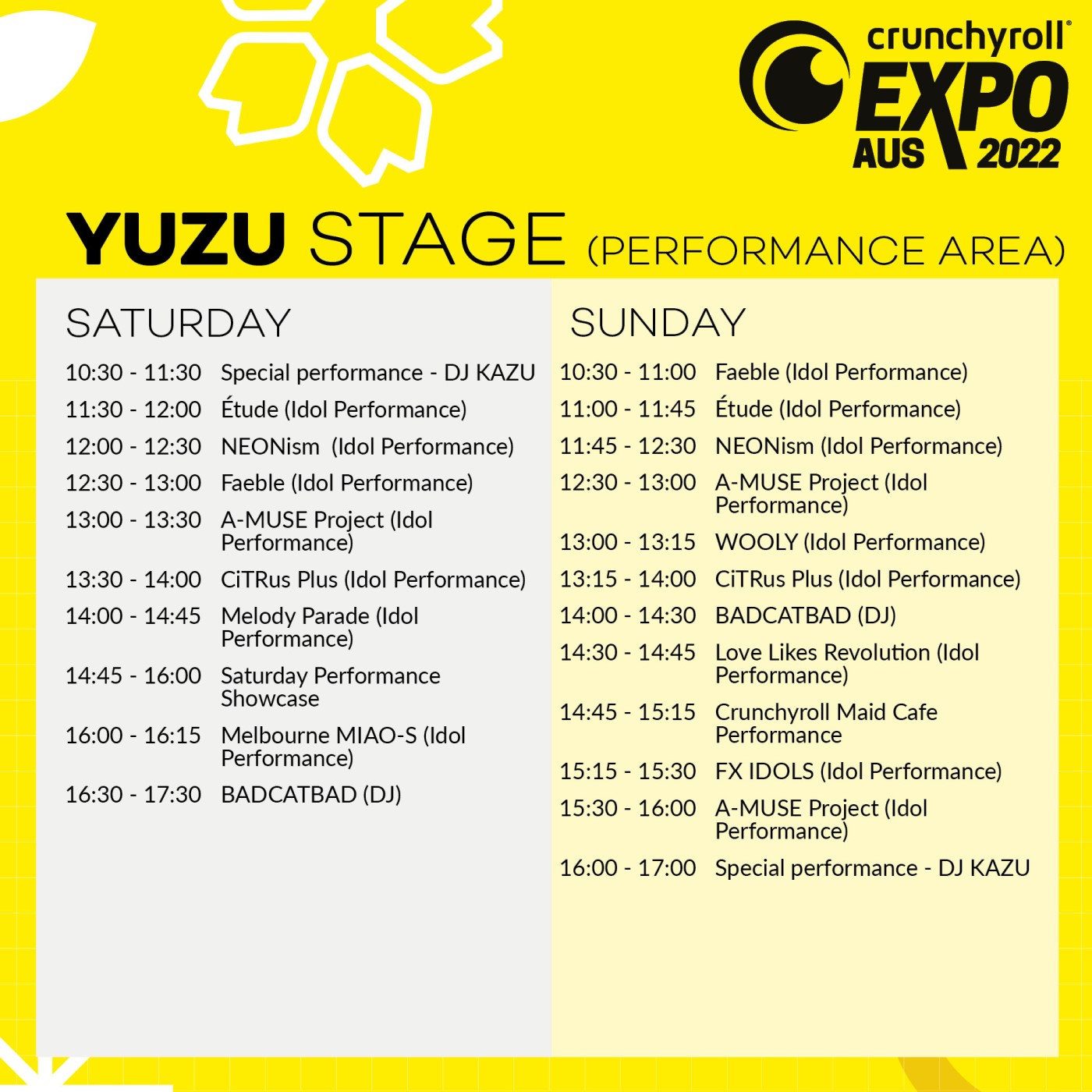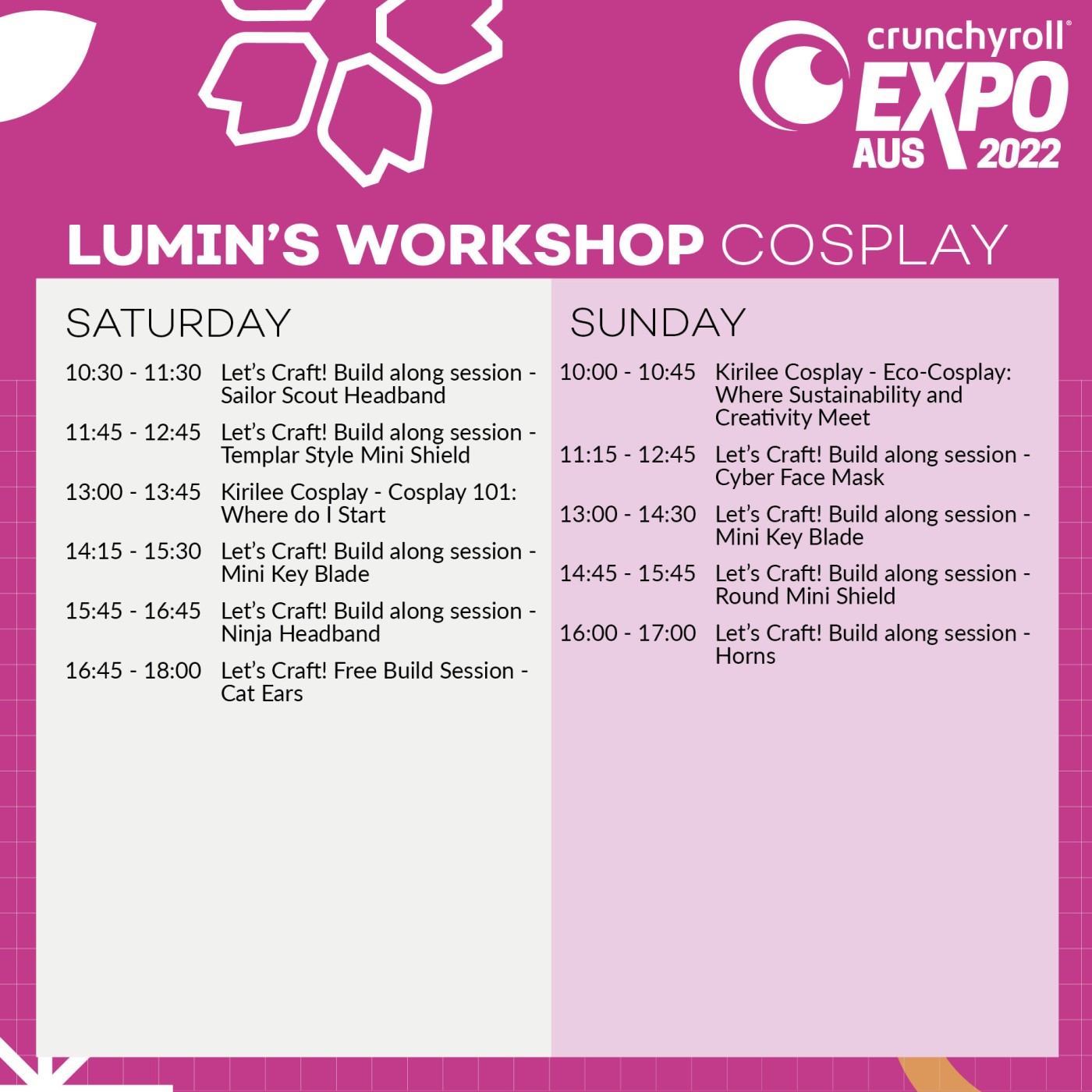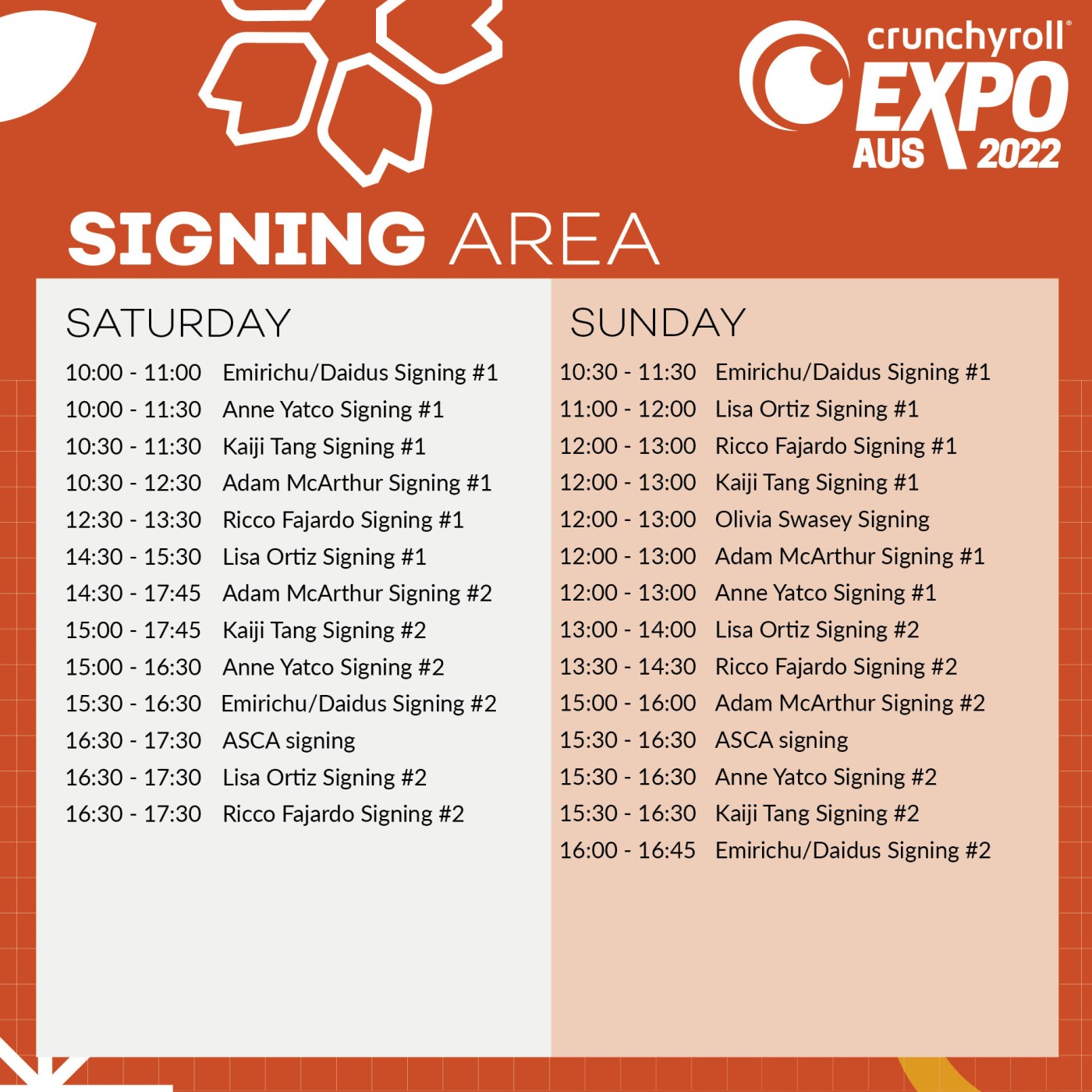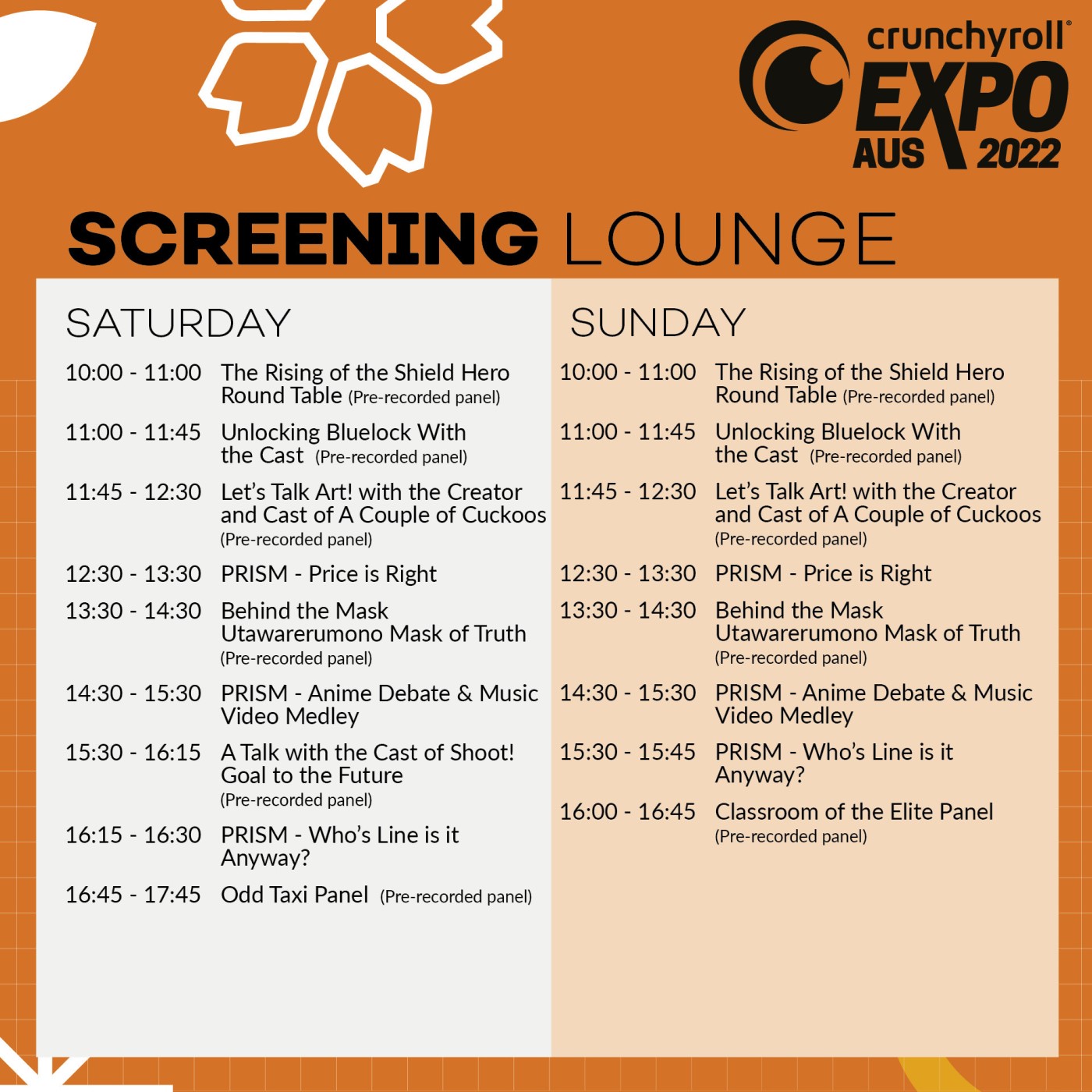 For the latest on what's happening at the event, updates and more, be sure to follow Crunchyroll Expo Australia on Twitter!