Image via GKIDS
Animated film distributor GKIDS has released a new trailer for its latest acquisition in INU-OH, the musical rock opera interpretation of the Tales of the Heike: INU-OH novel by author Hideo Furukawa. The trailer also follows the announcement that the film will also be screened at this year's Annecy festival, with director Masaaki Yuasa also being honored as this year's patron of the 2022 Mifa campus being established during the festival. The trailer is embedded below and the film will be released on August 12 nationwide:
RELATED: REVIEW: Inu-Oh's Stylish, Psychedelic and Symphonic Spin on Japanese History
Born to an esteemed family, Inu-oh is afflicted with an ancient curse that has left him on the margins of society. When he meets the blind musician Tomona, a young biwa priest haunted by his past, Inu-oh discovers a captivating ability to dance. The pair quickly become business partners and inseparable friends as crowds flock to their electric, larger-than-life concerts. But when those in power threaten to break up the band, Inu-oh and Tomona must dance and sing to uncover the truth behind their creative gifts.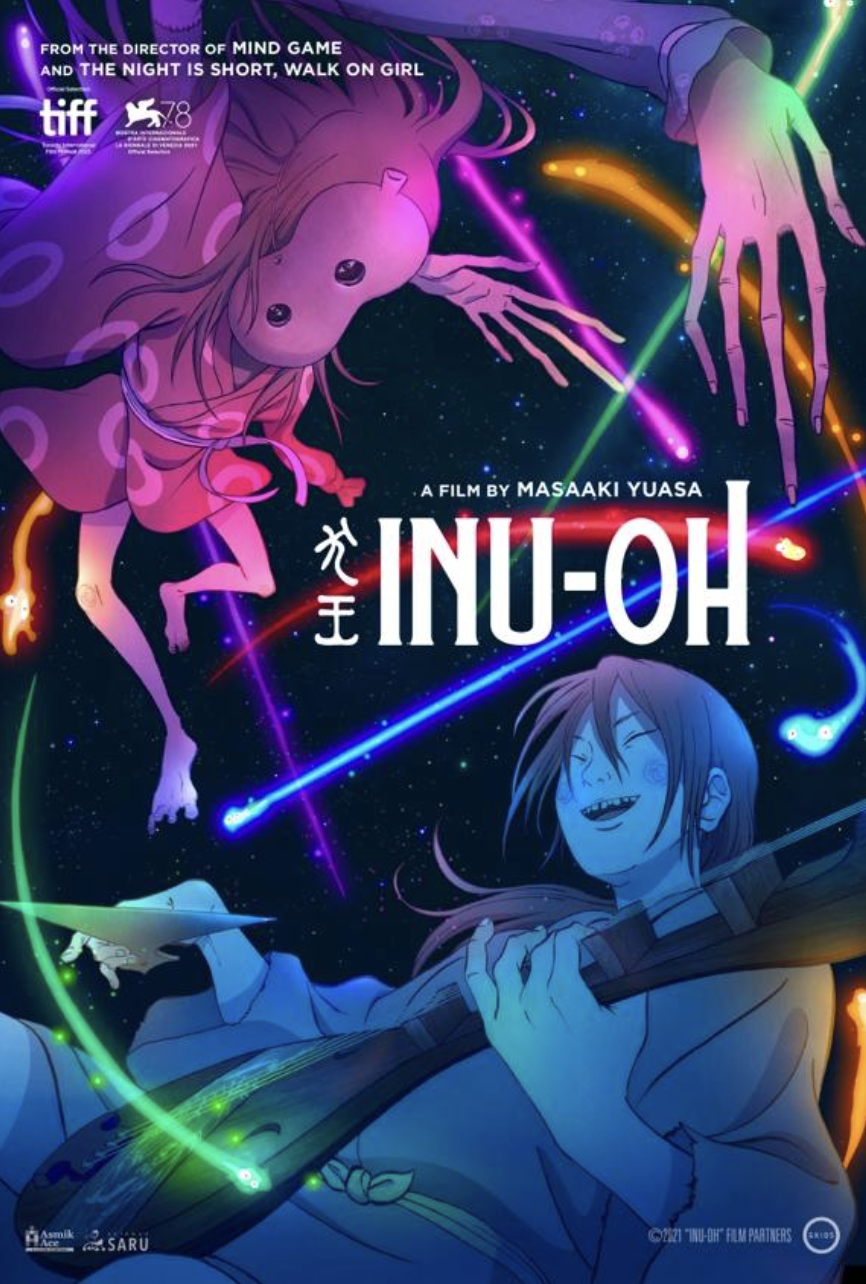 Theatrical poster
SOURCE: Press Release