Ten days prior to its theatrical release in Japan, the official website for the idol-themed multimedia franchise IDOLBUSHOW posted a new promotional video for its forthcoming feature film. The clip features a stunning anime live scene of the three units participating in the "Battle Royale for the Tenka Bata" and some of the rare live-action live performace by NO PRINCESS, Lunatic Eyes, and X-UC.
Theatergoers will receive randomly-selected photo cards of the three units – NO PRINCESS, Lunatic Eyes, and X-UC.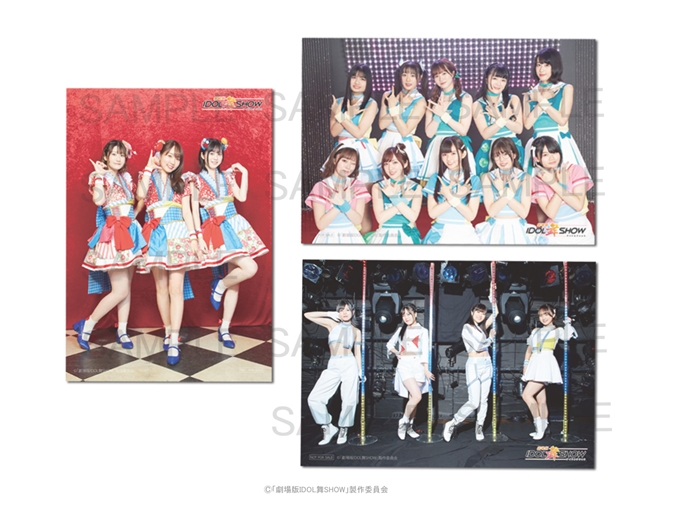 RELATED: IDOLBUSHOW Feature Film Full Trailer Announces Its Release Date of June 24 
---
The 70-minute film, which is set to be released in Japan on June 24, consists of two parts: the first animated footage to tell an original story and the live concert footage streamed in the summer of 2020.
Shingo Kobayashi, who has been involved in a wide range of visual works from 3DCG and 2D animation to live-action and special effects (including Gintama live-action films' VFX supervisor) is attached to direct. Kotsu Kotsu, a creative scenario writing team led by novelist Tetsuya Sano, provides a screenplay, while ORENDA and Amineworks (Macross Delta the Movie: Absolutely Live, Heaven Burns Red) co-work on anime production. 
Story:
The national idol unit "Fool's End" suddenly announced its dissolution. The group will hand over the "Tenka Bata," which can only be held by the best idols in the world, to a successor group. The successor group will be decided based on the total score of each group's music sales, live attendance, and merchandise sales. The race was named the "Battle Royale for the Tenka Bata," and it marks the beginning of a nationwide battle of the idols.
At the Kawanakajima Festival, where the three groups NO PRINCESS, Lunatic Eyes, and "X-UC" were to perform, an incident occurred to a member of X-UC. Risa Habino, the youngest member of X-UC, is so anxious about the high level of performance of the other idols that she runs away. As a result, X-UC will have to go on stage with the nine remaining members. Then the announcement is made that this Kawanakajima festival will be the first battle of the "Battle Royale for the Tenka Bata"! 
Full trailer:
Key visual: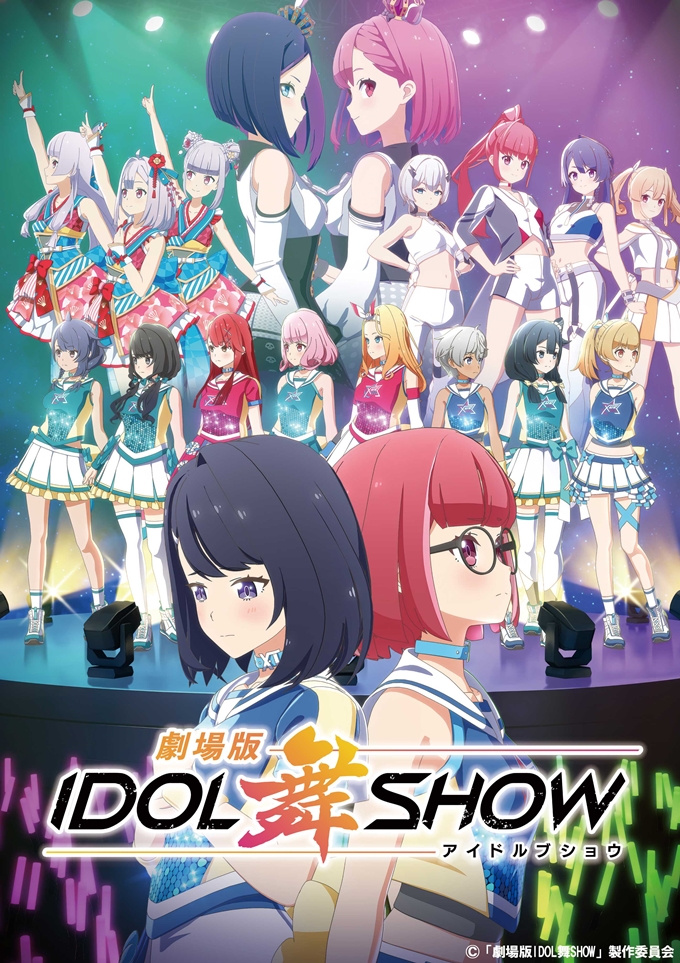 ---
Source: Lawson Entertainment press release
©"IDOLBUSHOW The Movie" Production Committee