The official website for the upcoming Utawarerumono Mask of Truth anime revealed a brand new trailer for the upcoming release of the Summer anime, as well as announced the series will begin its broadcast on July 3 in Japan.
The clip features the anime's opening theme song "Hito Nanda" (Because you're human) by Japanese female singer Suara, who also sings the ending theme "Hyakunichisou" (Zinnia). She previously sang the opening theme for the first Utawarerumono TV anime in 2006 and the opening and ending themes for the Utawarerumono The False Faces TV anime from 2015-2016.
✣✣✣✣✣
「うたわれるもの 二人の白皇」
     第2弾PV
          ✣✣✣✣✣

7月2日(土)よりTOKYO MX、BS11ほかにて全28話放送!
※初回、1話2話連続放送予定
dアニメストアでは地上波同時先行配信決定!https://t.co/xrsqaFhRyX#うたわれ #Suara #人なんだ pic.twitter.com/T0KlKSgHAD

— 「うたわれるもの 二人の白皇」TVアニメ公式 (@UtawareAnime) June 10, 2022
Additional voice cast members are announced as below:
Miyuki Sawashiro as Aruru
Rie Kugimiya as Kamyu
Sayaka Ohara as Urutorī
Atsuko Tanaka as Karura
Kaya Miyake as Touka
Tsuyoshi Koyama as Kurou
Daisuke Kirii as Oboro
Akeno Watanabe as Dorī & Gurā
Hiroshi Shirokuma as Munto
The main staff: 
Original work: AQUAPLUS
Director: Kenichi Kawamura
Series composition: Itsuki Yokoyama
Character design, chief animation director: Masahiko Nakada
Music: AQUAPLUS
Animation production: WHITE FOX
The main voice cast:
Kentaro Tone as Oshtor / Haku
Risa Taneda as Kuon
Chinatsu Akasaki as Anjou
Inori Minase as Nekone
Ai Kakuma as Rulutieh
Yumi Hara as Atuy
Nozomi Yamamoto as Nosuri
Takahiro Sakurai as Ougi
Ayane Sakura as Uruuru / Saraana
Ayumu Murase as Kiwru
Takuya Eguchi as Jachdwalt
Misaki Kuno as Shinonon
Saori Hayami as Munechika
Yuko Gibu as Fumirul 
RELATED: Utawarerumono Mask of Truth Anime Releases New Trailer, Key Visual
---
English language versions of the original Utawarerumono games are available on PC via Steam. Crunchyroll will stream the upcoming series this July in the territories including North America, Central America, South America, Europe, Africa, Oceania, the Middle East and CIS, with the upcoming series described as such:
"I'm counting on you, boy."
Yamato descends into chaos following the death of the emperor. Oshutoru, the General of the Right, is a fugitive accused of poisoning Empress Anju. In a battle with his pursuers, he uses the full power of the Akuruka, fusing his body and soul with the world itself. Before he says goodbye, he entrusts Anju and Nekone's future to his friend Haku. Taking up Oshutoru's mask and identity, Haku abandons his old life. He tells everyone, except Nekone, who knows the truth, that he is Oshutoru. They escape to Ennakamui, where Anju begins to recover, and she rises up to reclaim her rightful place as Empress.
But Raikou, one of the Eight Pillar Generals, attempts to take advantage of the chaos and put a false empress on the throne. Yamato's armies soon march for Ennakamui to kill the true Empress.
A war is about to begin that will engulf all of Yamato…
The last chapter in the Utawarerumono Series! All the mysteries are about to be revealed…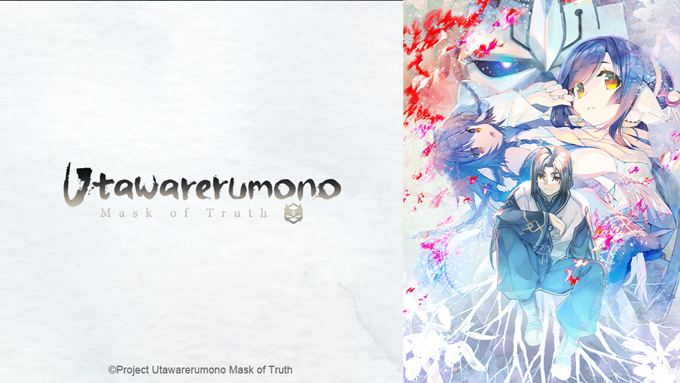 ---
Source: TV anime "Utawarerumono Mask of Truth" official website / Twitter  
@ Project Utawarerumono Mask of Truth