The official My Hero Academia Twitter account stepped up to the plate today to deliver the first preview screenshots of the two-part Season 5 OVAs that are heading to Japanese theaters later this month, while also loading the bases with a central cast member for each OVA!
First off, the preview screenshots for OVA 1, titled "HLB" (short for "Hero League Baseball"):
【#ヒロアカ 新作アニオリ 先行カットが来た!①】

今夏配信 & 6/16(木)"#ヒーローデー"から先行上映の新作オリジナルエピソード「HLB」の先行場面カット解禁!
野球好きヒーローたちが設立した草野球リーグの優勝決定戦、勝敗の行方は…!?

特設HP▼https://t.co/BXSMJJwdTA#heroaca_a pic.twitter.com/xHSCAusGlH

— 僕のヒーローアカデミア "ヒロアカ"アニメ公式 (@heroaca_anime) June 9, 2022
And the preview screenshots for OVA 2, titled "Laugh! As if you are in hell":
【#ヒロアカ 新作アニオリ 先行カットが来た!②】

今夏配信 & 6/16(木)"#ヒーローデー"から先行上映の新作オリジナルエピソード「笑え!地獄のように」の先行場面カット解禁!
デク、爆豪、轟のインターン中、エンデヴァー管轄下で起きた事件とは…!?

特設HP▼https://t.co/vigRrUwMe7#heroaca_a pic.twitter.com/lcoXfvXHQO

— 僕のヒーローアカデミア "ヒロアカ"アニメ公式 (@heroaca_anime) June 9, 2022
RELATED: Deku, Bakugo and Other Class 1-A Get Updated Designs for My Hero Academia Season 6 TV Anime
The new cast members are as follows:
Nobuyuki Hiyama (Hiei in Yu Yu Hakusho) as Shishido,
a pro hero who'll appear in the "HLB" OVA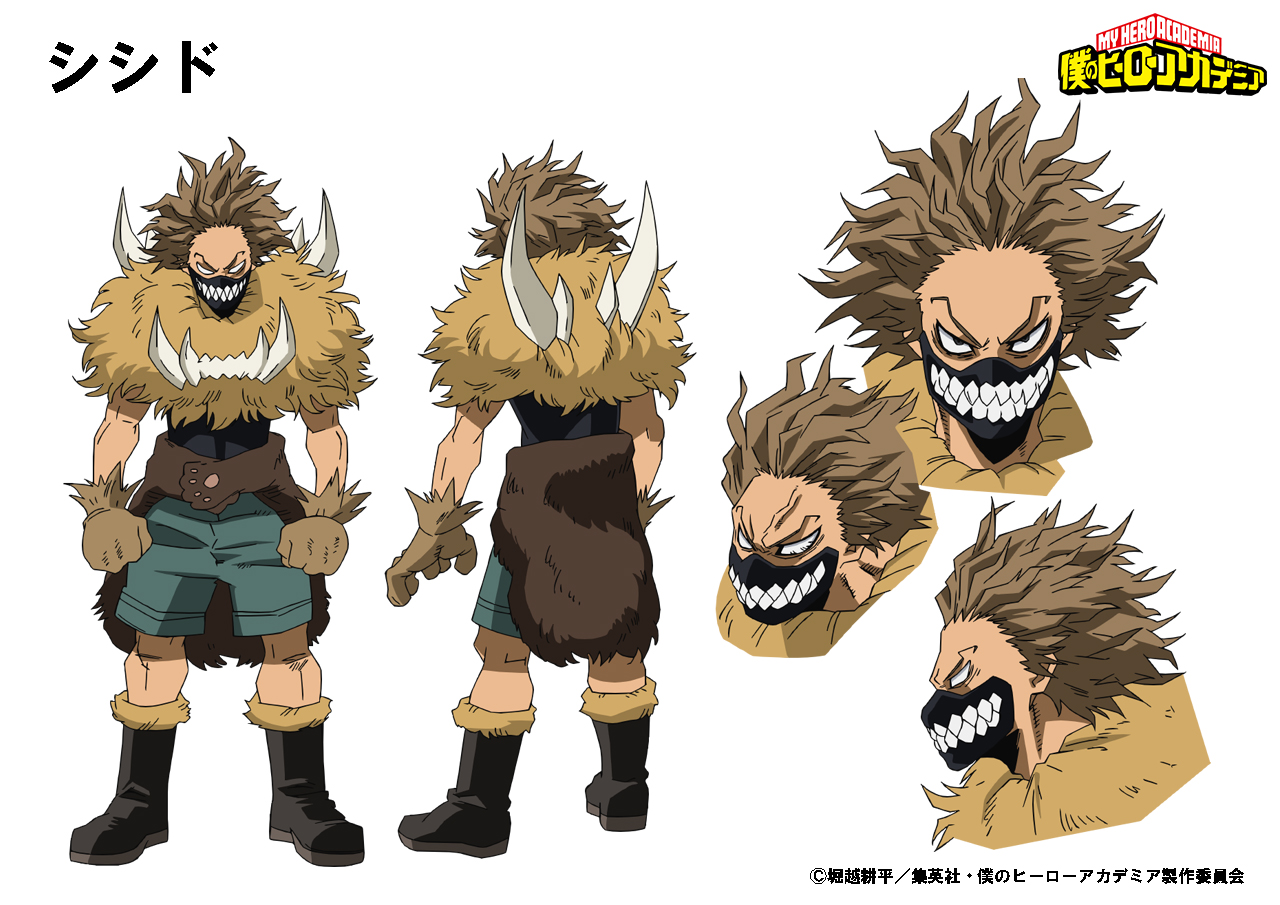 Hironori Kondo (Goyef in So I'm a Spider, So What?) as Mister Smiley,
the main villain in the "Laugh! As if you are in hell" OVA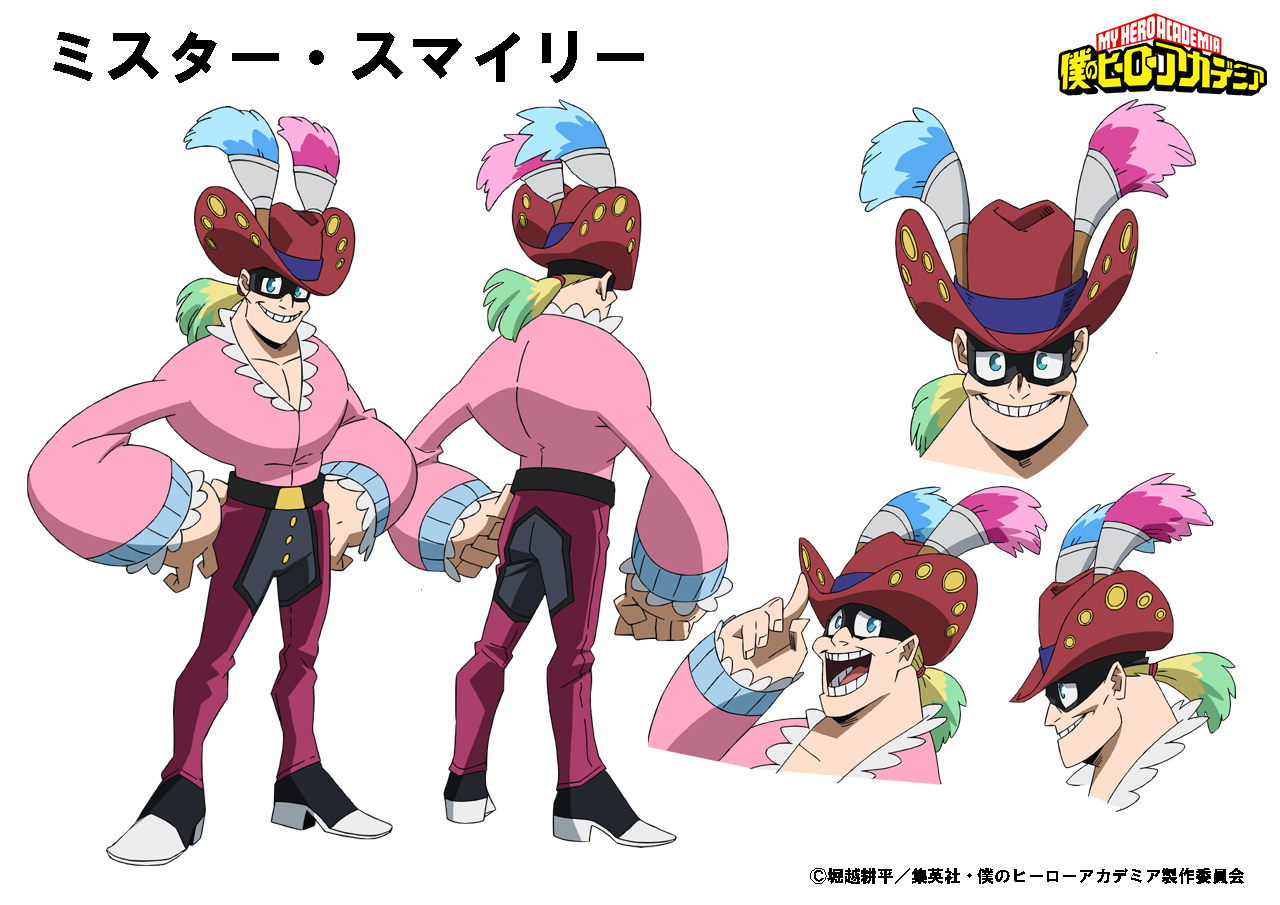 RELATED: Gin-Iro-Neko Tea Salon Brews up 11 My Hero Academia Inspired Blends
Crunchyroll announced earlier this week that they will be streaming both OVAs sometime this summer after an early premiere at Anime Expo 2022, describing them as such:
HLB synopsis:
HLB stands for "Hero League of Baseball" – it is a baseball league founded by pro-heroes who love baseball!
It's game day! The last game of HLB championship is between Gang Orca and Shishido's two rival agencies. They form a team ("Orcas" and "Lionels") to compete. In the world of HLB, there is no rule – using their quirks is of course accepted. However, just when the game is about to finish, they are interrupted by a villain. Who will be the winner of HLB!?
Orcas: Gang Orca, Shoji, Jiro, Kaminari, Mineta, Sero, Shiozaki, Shinrin Kamui, and Mt. Lady
Lionels: Shishido, Ojiro, Sato, Shishida, Shoda, Fat Gum, Kirishima, Amajiki, and Tetsutetsu
Laugh! As if you are in hell synopsis:
Deku, Bakugo, and Todoroki participate in internship under the No.1 hero, Endeavor's agency.
One of their tasks these days is to find a villain ("Smiley") who draws doodles in the city. However, since the urgency is so low, they let other pro-heroes solve this case.
One day, Smiley draws a doodle on Endeavor's house! Being furious, Endeavor himself and the 1-A trio go out to get the villain. However, Smiley's quirk turns out to be something ridiculous but powerful… It is to make anyone who looks into his eyes laugh hysterically!
Can the team capture the villain and stop laughing!?
Source: Comic Natalie, My Hero Academia official Twitter account

Der shy man behind @Shymander, Liam is a timezone-fluid Aussie with a distinct fondness for anime, Eurovision and creating odd stats projects despite hating math.