Disclosure: Crunchyroll is part of a joint venture between Sony Pictures Entertainment and Aniplex.
Aniplex of America has officially announced its programming slate for the return of Anime Expo as an in-person convention following two years of postponements due to restrictions on public gatherings in the wake of the ongoing global COVID-19 pandemic.
The programming slate features multiple panels and events featuring the Kaguya-sama: Love Is War -Ultra Romantic- Festival and the Sword Art Online 10th Anniversary Celebration on July 1, followed by the Demon Slayer: Kimetsu no Yaiba 3rd Anniversary Celebration and Disney Twisted-Wonderland Panel on July 2. Panel programming continues July 3 as Fate/Grand Order returns for the mobile game's 5th Anniversary Celebration and the Aniplex of America Industry Panel rounds out the weekend's Aniplex programming.
Special guests from Japan being hosted by Aniplex of America include Aoi Koga, the voice of Kaguya Shinomiya in Kaguya-sama: Love Is War, Natsuki Hanae, the voice of Tanjiro Kamado in Demon Slayer: Kimetsu no Yaiba and Riddle Rosehearts in Disney Twisted-Wonderland, as well as KANOU YOSHIKI, the Second Section Director of Fate/Grand Order, where they will be featured attendees of their respective panels and events.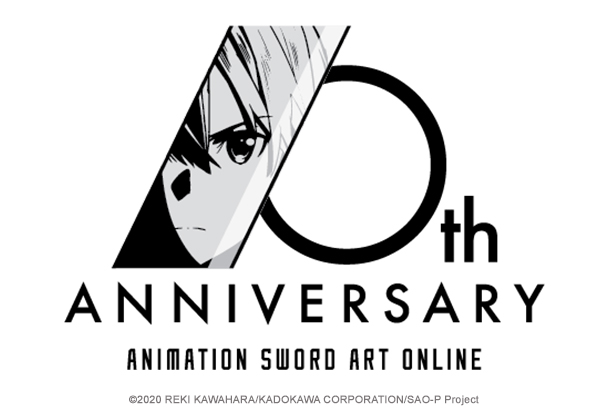 Additionally, Aniplex of America is also hosting a secondary slate of special guests for the Sword Art Online 10th Anniversary event being held on July 1 by featuring English dub cast members Bryce Papenbrook (English voice of Kirito) as the host of the event alongside Cherami Leigh (English voice of Asuna), with special appearances from the English dub cast including Cassandra Lee Morris (English voice of Leafa), Michelle Ruff (English voice of Sinon), Kayli Mills (English voice of Alice), Brandon Winckler (English voice of Eugeo), and Anairis Quiñones (English voice of Mito). Fans are also able to cast their vote for their favorite SAO episode with results to be revealed during the special event. Voting is open now at the special event's website until June 20.
The full slate of programming is listed below and is subject to change:
Friday, July 1
Kaguya-sama: Love Is War -Ultra Romantic-

 Festival


Main Events (Hall B) at 1:30 PM (PDT)
Special Guests:  Aoi Koga (voice of Kaguya Shinomiya) and Producer Tatsuya Ishikawa
 

Sword Art Online

 10th Anniversary Celebration
Petree Hall at 4:30 PM (PDT)
Special Guests: Bryce Papenbrook (English voice of Kirito), Cherami Leigh (English voice of Asuna), Cassandra Lee Morris (English voice of Leafa), Michelle Ruff (English voice of Sinon), Kayli Mills (English voice of Alice), Brandon Winckler (English voice of Eugeo), Anairis Quiñones (English voice of Mito), and more!
*Available on Anime Expo Livestream
Saturday, July 2
Demon Slayer: Kimetsu no Yaiba

 3rd Anniversary Celebration
Main Events (Hall B) at 1 PM (PDT)
Special Guests: Natsuki Hanae (voice of Tanjiro Kamado) and Producer Yuma Takahashi.
 

Disney Twisted-Wonderland

 Panel at Anime Expo 2022


Petree Hall at 5:30 PM (PDT)
Special Guest: Natsuki Hanae (voice of Riddle Rosehearts)
*Available on Anime Expo Livestream
 
Sunday, July 3
Fate/Grand Order

 5th Anniversary Celebration
Petree Hall (LP1) at 3 PM (PDT)
Special Guests: KANOU YOSHIKI (Second Section Director of FGO)
*Available on Anime Expo Livestream
 

Aniplex of America Industry Panel


Petree Hall (LP1) at 5 PM (PDT)
*Available on Anime Expo Livestream
SOURCE: Press Release