Following the announcement of the My Hero Academia baseball OVA in May, the second promised Season 5 OVA was finally revealed on the official My Hero Academia website today. The second OVA titled "Warae! Jigoku no you ni" (Laugh! As if you are in Hell) will feature Deku, Bakugo and Todoroki during their internship at Endeavor's agency where they encounter the villain "Smiley."
#ヒロアカ 新作オリジナルエピソード情報解禁!!

「笑え!地獄のように」

TVアニメ5期のインターン中の時系列に位置するエピソード!
詳細はこちら▼https://t.co/4HdivhOvPf

「HLB」と共に
今夏配信開始!
   &#ヒーローデー 6月16日(木)より19日(日)まで全国10劇場で先行上映!#heroaca_a pic.twitter.com/0ocuhVra88

— 僕のヒーローアカデミア "ヒロアカ"アニメ公式 (@heroaca_anime) June 3, 2022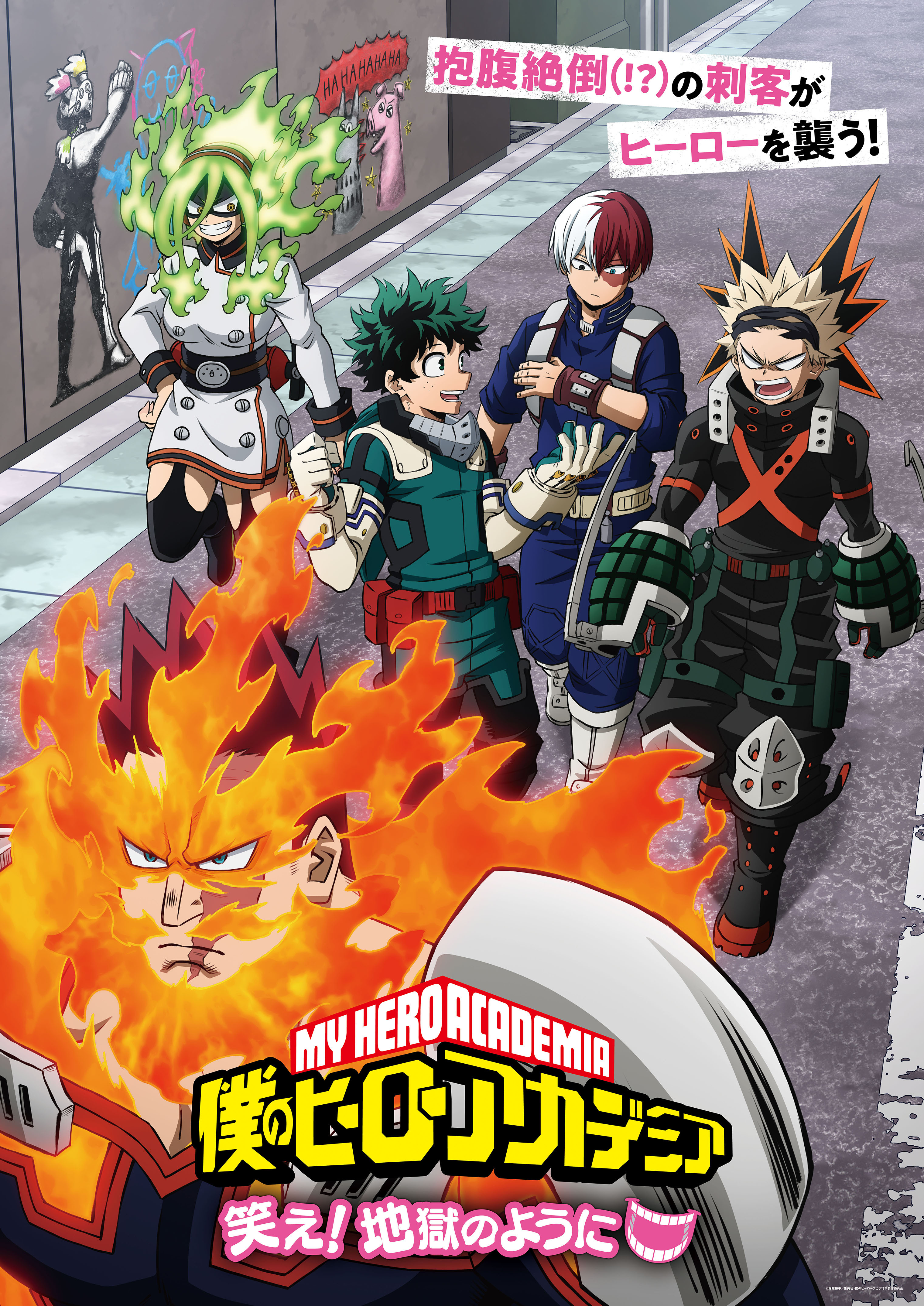 Both the Hero League Baseball and "Laugh! As if you are in Hell" OVAs will premiere in Japanese theaters from June 16 to 19.
RELATED: Deku, Bakugo and Other Class 1-A Get Updated Designs for My Hero Academia Season 6 TV Anime
My Hero Academia is set to hold the My Hero Academia Ultra Event HERO FES. 2022 on July 24 in Japan, including the premiere of the first episode of My Hero Academia Season 6 ahead of its planned Fall 2022 broadcast. All five seasons of the My Hero Academia TV anime series are streaming right here on Crunchyroll.
Source: My Hero Academia official website

Der shy man behind @Shymander, Liam is a timezone-fluid Aussie with a distinct fondness for anime, Eurovision and creating odd stats projects despite hating math.