Everyone is here! Classroom of the Elite II wrapped up calling attendance today with the addition of Kei Karuizawa to its project visual that's been weeks in the making, but that's not all — we've also learned that the long-awaited sequel will officially premiere on July 4 at 9pm in Japan!
Project Visual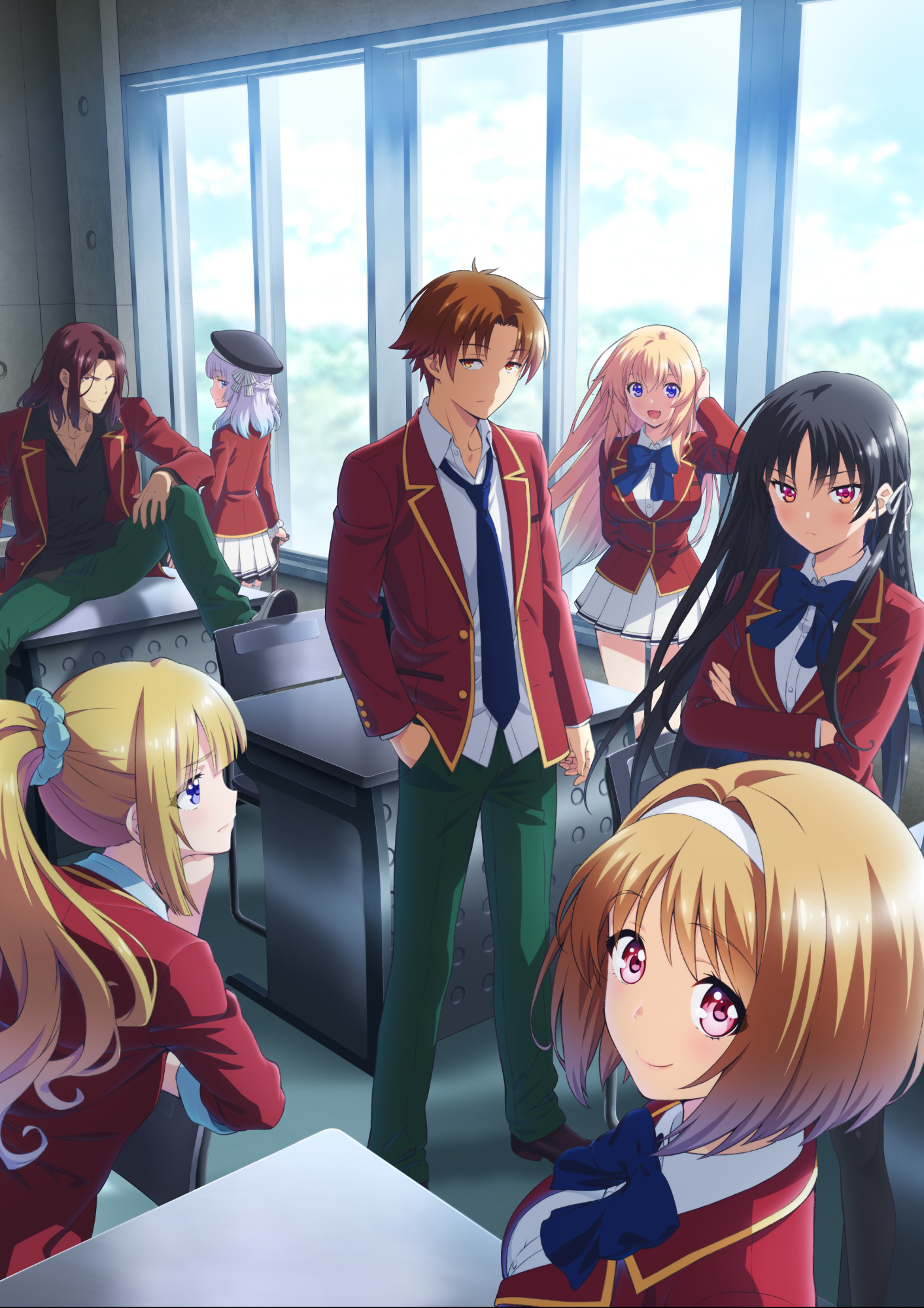 It was announced in April that Classroom of the Elite II, along with Harem in the Labyrinth of Another World and YUREI DECO, will be simulcast on Crunchyroll for the upcoming Summer 2022 anime season. An official English-subtitled trailer was also released:
A third season is also in production, which is currently scheduled to release in 2023.
RELATED: Kikyo Kushida Enters the Picture in Classroom of the Elite Season 2's Updated Key Visual
Based on the light novels by Shogo Kinugasa and Sunsaku Tomose, Classroom of the Elite II is being chief-directed by Hiroyuki Hashimoto and Seiji Kishi and directed by Yoshihito Nishoji at studio Lerche (Toilet-bound Hanako-kun, given), with series composition by Hayato Kazano and character designs by Kazuaki Morita.
If you're a fan of psychological drama anime or need a refresh before July, don't miss the first season of Classroom of the Elite, right here on Crunchyroll!
Kiyotaka Ayanokoji has just enrolled at Tokyo Koudo Ikusei Senior High School, where it's said that 100% of students go on to college or find employment. But he ends up in Class 1-D, which is full of all the school's problem children.
What's more, every month, the school awards students points with a cash value of 100,000 yen, and the classes employ a laissez-faire policy in which talking, sleeping, and even sabotage are permitted during class.
One month later, Ayanokoji, Horikita, and the students of Class D learn the truth of the system in place within their school…
Source: Press release

Der shy man behind @Shymander, Liam is a timezone-fluid Aussie with a distinct fondness for anime, Eurovision and creating odd stats projects despite hating math.