Nearly a full year after an ambiguous sequel was announced, it's finally official: KONOSUBA -God's blessing on this wonderful world! is getting a third anime season, and we even got a new teaser visual to show for it!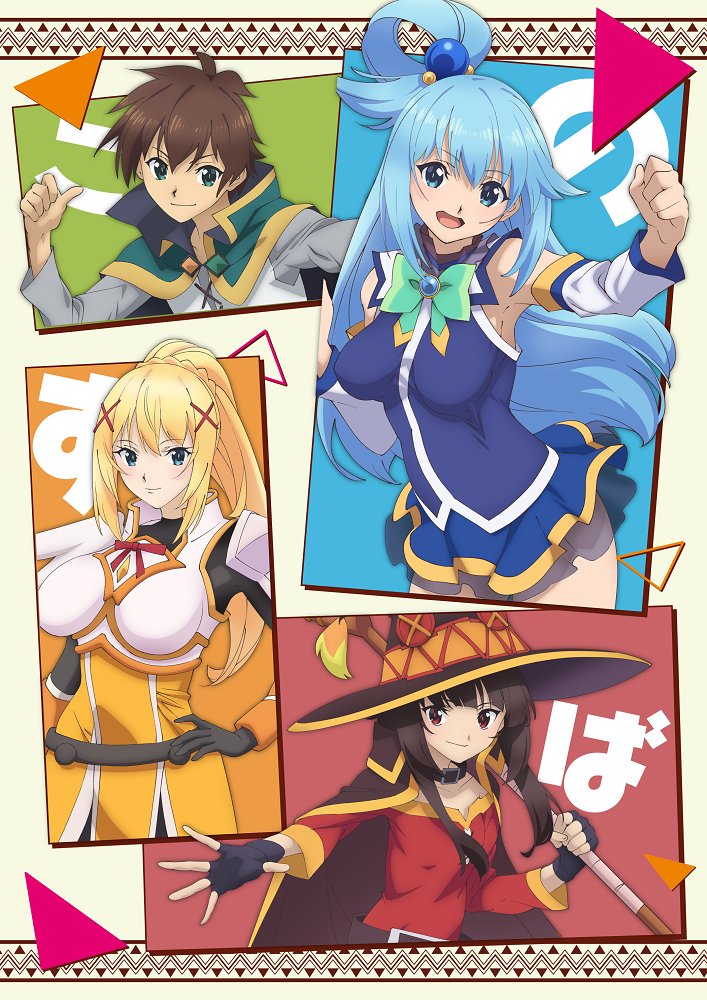 Based on the light novels by Natsume Akatsuki and Kurone Mishima, KONOSUBA -God's blessing on this wonderful world! 3 is being helmed by series director Takaomi Kanasaki and directed by Yujiro Abe (Kaguya-sama: Love is War episode director) at studio Drive (VLAD LOVE), with Makoto Uezu and Koichi Kikuta also returning as series composer and character designer, respectively.
The announcement was made during the KONOSUBA Channel New Information Reveal Quest Special" livestream event on Saturday, which also announced a TV anime adaptation of the Megumin prequel novels.
RELATED: KONOSUBA: An Explosion on This Wonderful World! Spin-off Novels Get TV Anime Adaptation
If you're a fan of adventure-comedy anime, check out the first two seasons and film of KONOSUBA -God's blessing on this wonderful world!, right here on Crunchyroll!
After a traffic accident, Kazuma Sato's disappointingly brief life was supposed to be over, but he wakes up to see a beautiful girl before him. She claims to be a goddess, Aqua, and asks if he would like to go to another world and bring only one thing with him. Kazuma decides to bring the goddess herself, and they are transported to a fantasy world filled with adventure, ruled by a demon king. Now Kazuma only wants to live in peace, but Aqua wants to solve many of this world's problems, and the demon king will only turn a blind eye for so long…
Source: KONOSUBA official website

Der shy man behind @Shymander, Liam is a timezone-fluid Aussie with a distinct fondness for anime, Eurovision and creating odd stats projects despite hating math.