It has been announced that a kabuki adaptation of Osamu Tezuka's jidaigeki manga Shinsengumi will be performed in the "Hachigatsu Noryo Kabuki" program at Shochiku's Kabuki-za theater in Tokyo in August 2022. This will be the first kabuki adaptation of a work by Tezuka, who has been loved and respected not only in Japan but throughout the world as the "God of Manga."
The manga Shinsengumi was originally serialized in Shueisha's monthly magazine "Shonen Book" from its January 1963 issue to October 1963 issue. As the title suggests, it follows the tragic fate of the two fictional members of Shinsengumi (a special police force organized by the Bakufu government during Japan's Bakumatsu period) – Kyujuro Fukakusa, a boy who joins the Shinsengumi to avenge his father's death, and his best friend Daisaku Kamagiri.
Set in Kyoto at the end of the Edo period, the story depicts Kyujuro's life through encounters with familiar Shinsengumi members, including Isami Kondo, Toshizo Hijikata, Soushi Okita and Serizawa Kamo, in addition to the Tosa Clan's Ryoma Sakamoto. The irony of fate eventually leads the two best friends to confrontation.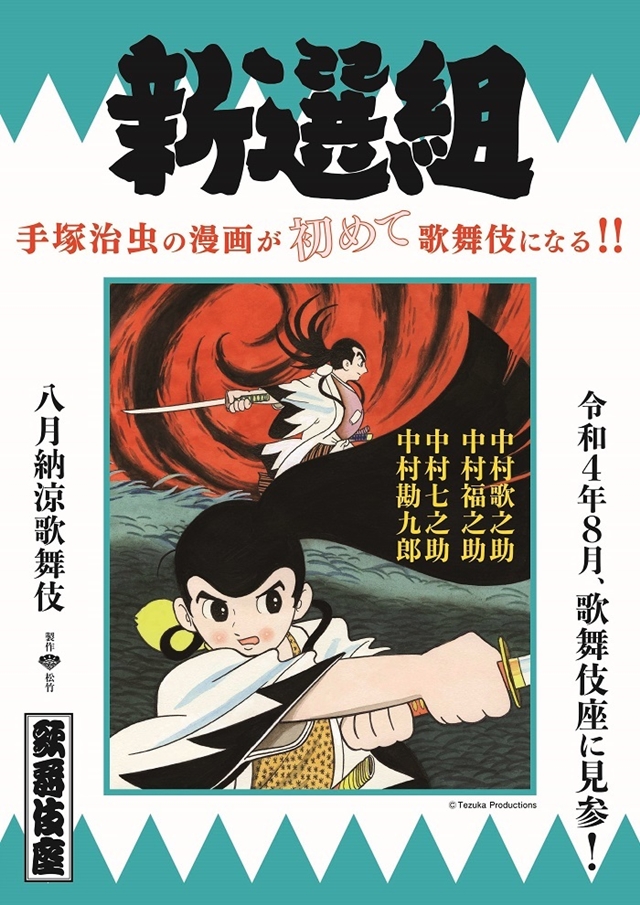 21-year-old kabuki actor Utanosuke Nakamura is cast as the protagonist Kyujuro Fukakusa, while 24-yesr-old Fukunosuke Nakamura plays Daisaku Kamagiri.
Utanosuke Nakamura / Fukunosuke Nakamura: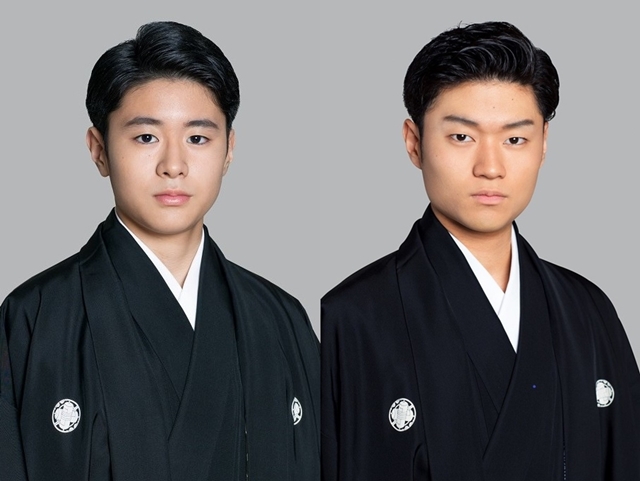 RELATED: Nausicaä of the Valley of the Wind Kabuki Adaptation Returns in July
---
Source: SPICE
©Tezuka Productions