It's a big day for all five of the Nakano quintuplets with the release of their first anime film in Japan today, but it's an even bigger day for Itsuki in particular, who'll be the star of a new virtual-reality game titled "The Quintessential Quintuplets Memories VR: Itsuki Edition" that was just announced.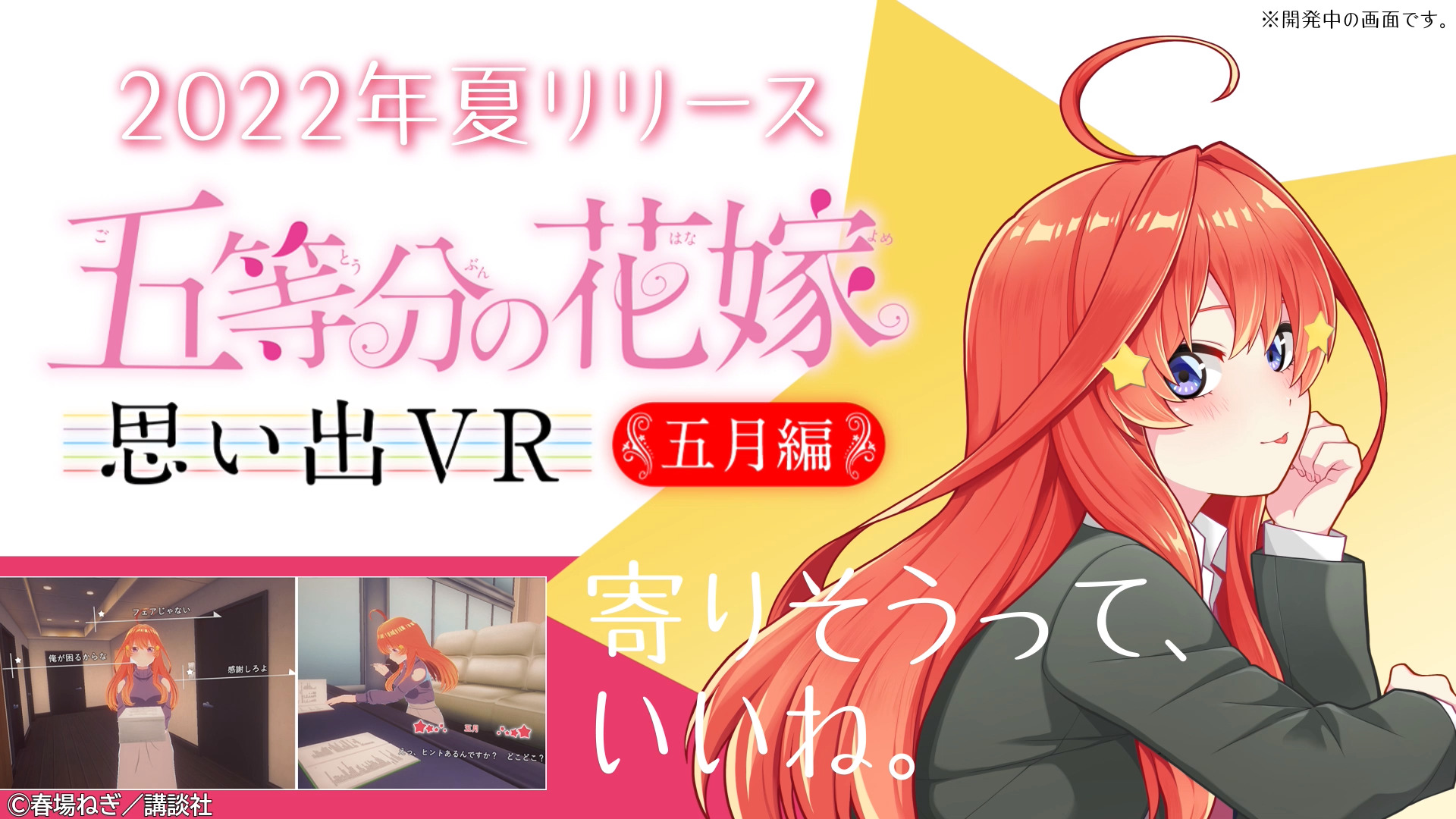 Developed by NextNinja and Blackc, the game is set to release sometime in summer this year on Steam and Meta Quest for 3,500 yen. A short preview trailer, screenshots and system requirements are available on the official website here.
RELATED: The Quintessential Quintuplets Put On Their Wedding Gowns in New Anime Movie Visual
If you're a fan of romantic comedy anime, check out the first two seasons of The Quintessential Quintuplets in sub or English dub, right here on Crunchyroll!
Uesugi Fuutarou, a high school second-year from a poor family, receives a highly appealing offer to work part-time as a tutor… but his students turn out to be girls from his own class! What's more, they're quintuplets… and all five are beautiful, but happen to be problem students who have borderline grades and hate studying! Looks like his first assignment will be to win all the sisters' trust?! Every day is a wild party in this rom-com centering around the quintuplet sisters of the Nakano household!
Source: The Quintessential Quintuplets VR official Twitter account

Der shy man behind @Shymander, Liam is a timezone-fluid Aussie with a distinct fondness for anime, Eurovision and creating odd stats projects despite hating math.