The official website for Fullmetal Alchemist Complete Edition, the two-part live-action film sequel of Hiromu Arakawa's internationally popular fantasy action manga Fullmetal Alchemist, has posted three more new cast visuals below:
Yuki Yamada (Joe Gibken / Gokai Blue in Kaizoku Sentai Gokaiger) as Solf J. Kimblee:
"I was very happy and grateful to receive the offer, as I loved the original manga, watched the anime, and had always wanted to play Kimblee. I really like him living in the dark fantasy world of Fullmetal Alchemist, in the aesthetics that he has. I was playing the role while thinking about what kind of thoughts he was living with."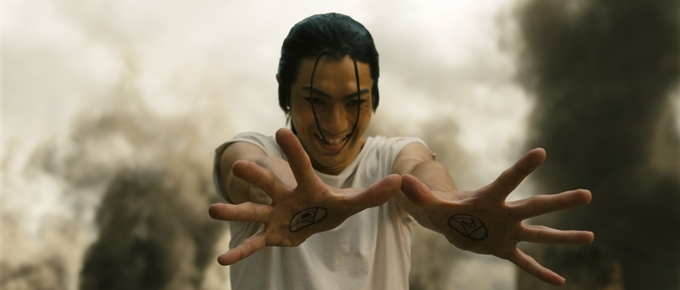 Yuta Hiraoka (Izuru in Attack on titan) as Major Miles of the Amestrian military:
"I was very happy when I got the role. I was excited to be able to enjoy the world of Fullmetal Alchemist, and I wondered what it would be like on set. I had never shot so many scenes in green screens before, so the biggest thing was to see what the finished visuals would look like. It was very difficult for me to imagine and perform the image by myself."
Naoiito Fujiki (Omokage in Hunter × Hunter: Phantom Rouge) as Yuriy Rockbell:
"I thought the scale was very different. I was impressed by the large studio and the magnificent set. My scenes had no CG or action, but I wondered how difficult it would be to shoot other actors' scenes, cause even  mine's took so long. Since I was given the role of Winry's father this time, every time I see Tsubasa Honda-san on TV, I think of her as my own daughter (laughs)." 
◢◤オールスターキャストで臨む、完結編

▰ゾルフ・J・キンブリー役#山田裕貴 さん
▰マイルズ少佐役#平岡祐太 さん
▰ユーリ・ロックベル役#藤木直人 さん
▰サラ・ロックベル役#奥貫薫 さん
▰ピナコ役#風吹ジュン さん

詳細は☞https://t.co/KdBiNGNRue#ハガレン完結編
????5.20/6.24 pic.twitter.com/paSI0Uoo1w

— 映画『鋼の錬金術師 完結編』公式 (@hagarenmovie) May 19, 2022
RELATED: Fullmetal Alchemist Complete Edition Feature Films Release Scene Photos of New Cast Members
The sequels to the 2017 first film have been produced as the manga's 20th anniversary project and will tell until the manga's final chapter. The first film Fullmetal Alchemist: The Avenger Scar is set to be released in Japan on May 20, 2022, then the second film Fullmetal Alchemist: Final Transmutation will follow on June 24.
Trailer:
Poster visual: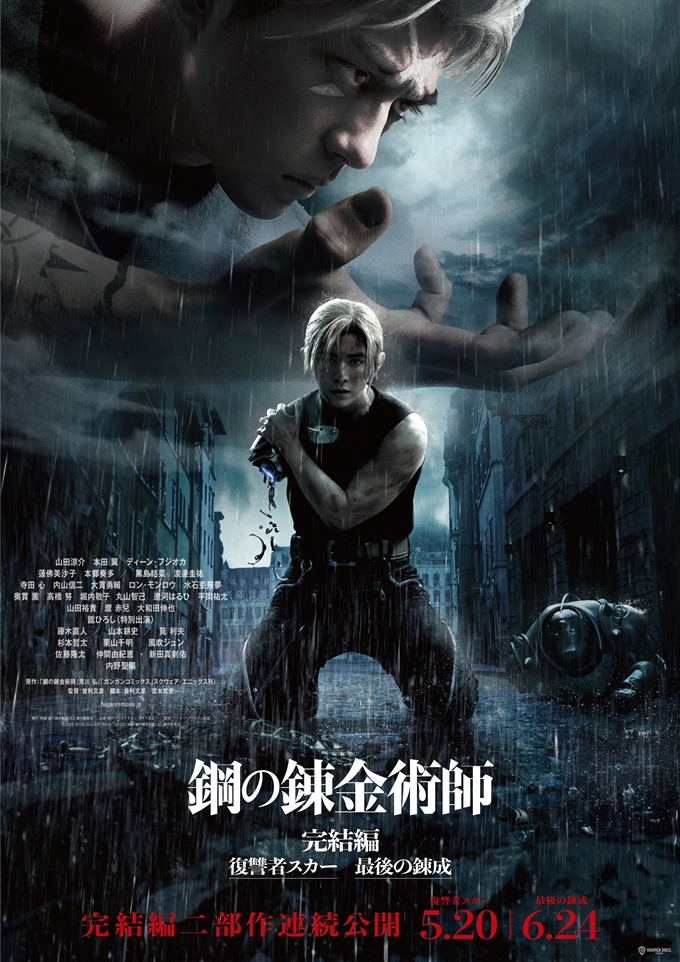 RELATED: The Promised Day Comes in New Fullmetal Alchemist Live Action Film Full Trailer
---
Source: "Fullmetal Alchemist Complete Edition" official website / Twitter
©2022 Hiromu Arakawa/SQUARE ENIX ©2022 Movie "Fullmetal Alchemist 2&3" Production Committee