Original horse-racing anime Fanfare of Adolescence is jockeying for position in preparation for its upcoming "Training Center" arc that'll commence on May 21 with Episode 8, revealing a new visual, trailer and cast details for new characters.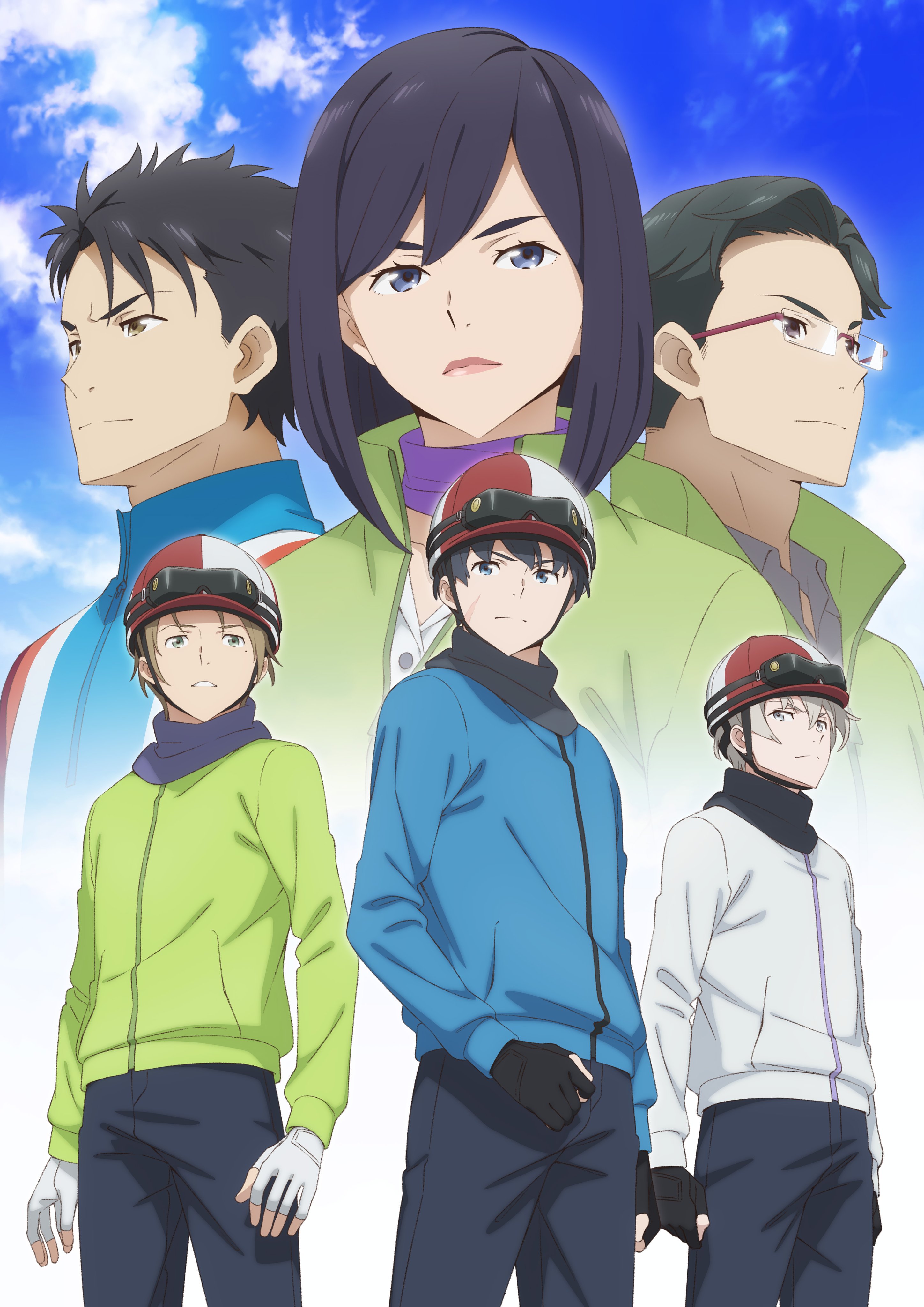 RELATED: FINAL UPDATE: Crunchyroll Announces Spring 2022 Lineup! (4/5)
The newly announced cast members are:
Yoko Hikasa (Emilia in The Devil is a Part-Timer!) as Akari Sumeragi
Junya Enoki (Itadori in JUJUTSU KAISEN) as Yukino Tayasu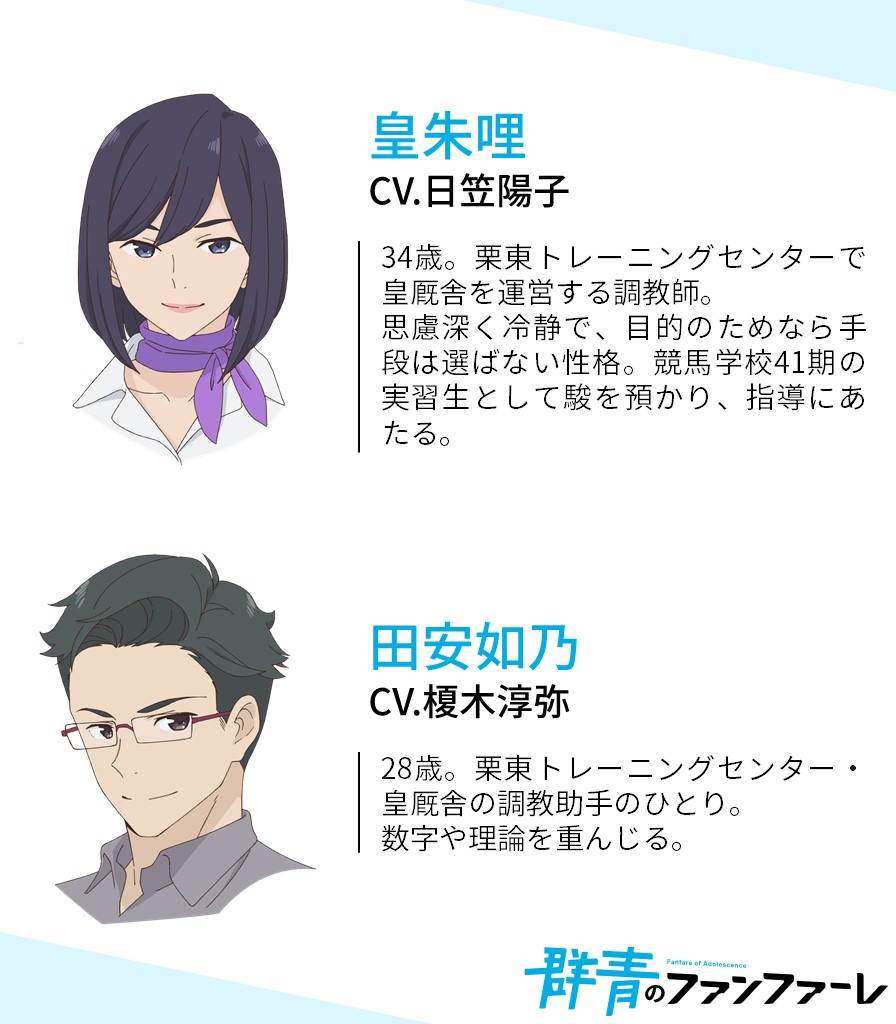 Mitsuru Miyamoto (Yashiro in ERASED) as Futoshi Kashino
Minako Kotobuki (Asuka in Sound! Euphonium) as Miku Kashino
Yuichi Nakamura (Hawks in My Hero Academia) as Kazuma Hayashida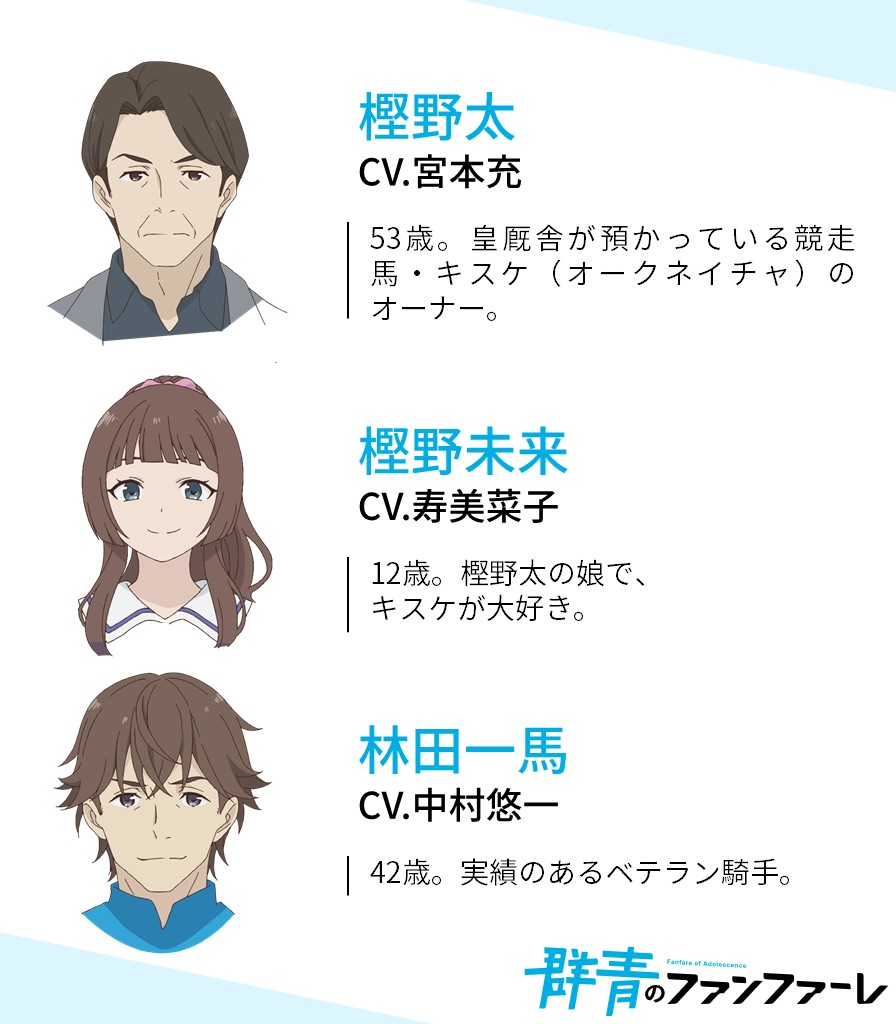 An original anime by studio Lay-duce (O Maidens in Your Savage Season), Fanfare of Adolescence is directed by Makoto Kato (Bloom Into You) and stars Shogo Yano (Mafuyu in given) as Yu Arimura, Shinba Tsuchiya (Shotaro in Backflip!!) as Shun Kazanami and Natsuki Hanae (Vanitas in The Case Study of Vanitas) as Grace Amane.
If you're a fan of sports anime, don't miss new episodes of Fanfare of Adolescence when they drop each Saturday, right here on Crunchyroll!
The jockey curriculum at the Horse Racing School… A school with incredibly difficult entrance requirements, where only one out of every ten to twenty applicants is accepted, and students need not just book smarts, but also physical and athletic abilities. There, a boy who is a popular idol meets his real dream for the first time. A boy who grew up on an island dreams of spending his days racing with horses. A boy from England is unsure of the path his parents have chosen for him, but still chooses to follow his dreams. This is a story about boys who pursue their dream of becoming a jockey.
Source: Comic Natalie

Der shy man behind @Shymander, Liam is a timezone-fluid Aussie with a distinct fondness for anime, Eurovision and creating odd stats projects despite hating math.