While Shin Ultraman was busy premiering in Japanese theaters today, Shin Kamen Rider put the pedal to the metal by releasing a teaser poster, trailer and more cast members for Hideaki Anno's (Neon Genesis Evangelion) next passion project.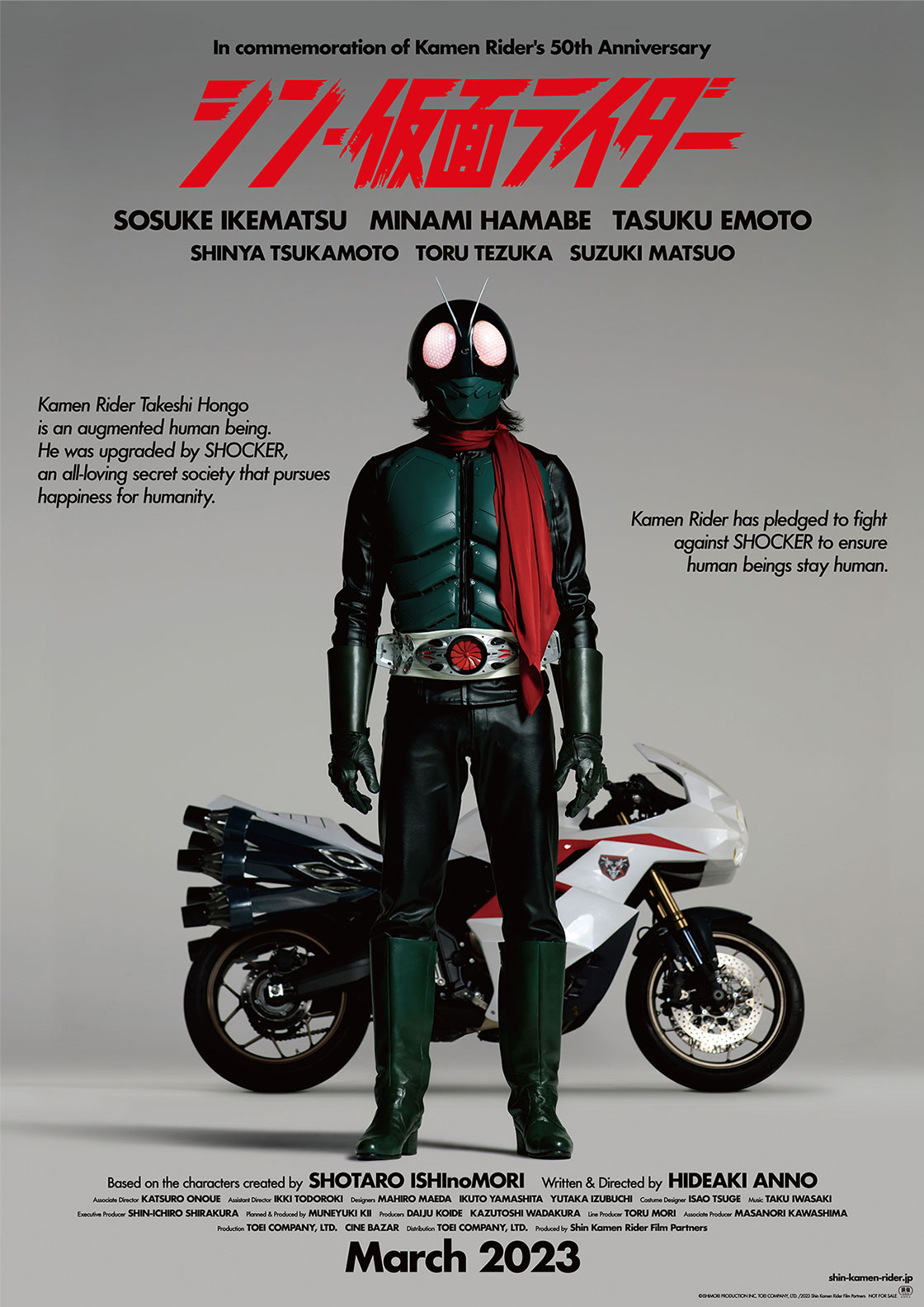 The trailer teases the relationship between Takeshi Hongo (Kamen Rider) and Ruriko Midorikawa, played by Sousuke Ikematsu and Minami Hamabe, while also showing off some of the exciting tokusatsu action to come.
Shinya Tsukamoto, Toru Tezuka and Suzuki Matsuo will be joining the film's cast as undisclosed characters, while Tasuku Emoto is set to take on the mantle of Hayato Ichimonji (Kamen Rider No. 2), pictured on the right in the header image.
Based on the original television series by Shotaro Ishinomori, Shin Kamen Rider is directed, written and produced by Hideaki Anno and is scheduled to release in Japanese theaters in March 2023.
Source: Eiga Natalie

Der shy man behind @Shymander, Liam is a timezone-fluid Aussie with a distinct fondness for anime, Eurovision and creating odd stats projects despite hating math.