Gino0808's romantic drama manga Yuki-onna to Kani wo Kuu (Eating Crab with a Yuki-onna) is heading to the small screen this summer with a TV drama series, which unveiled a crabtivating main visual plus staff and cast members.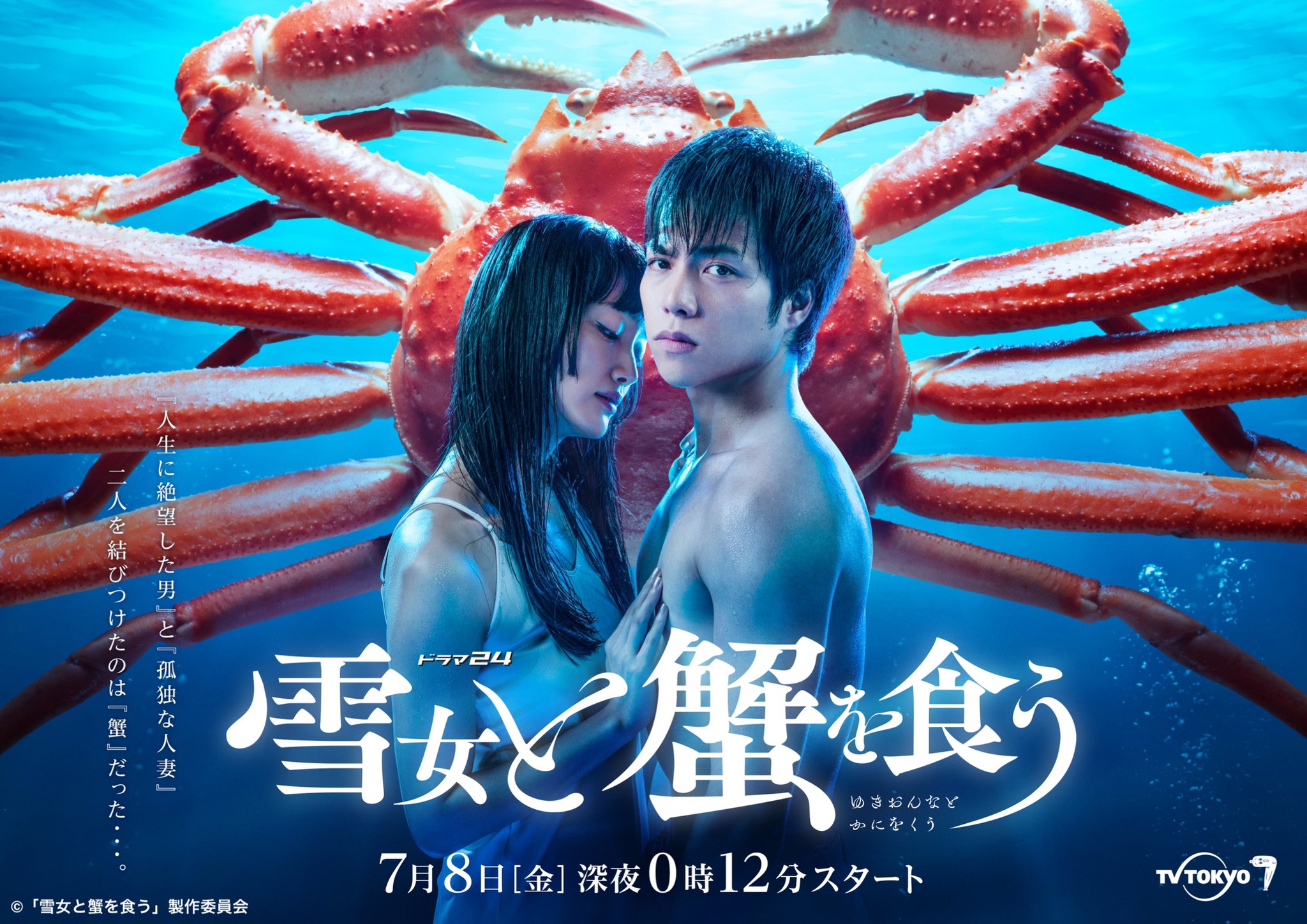 Daiki Shigeoka, Noriko Iriyama, Masanobu Katsumura, Sayu Kubota and Yasushi Fuchikami will be sinking their claws into the erotic material as the main cast members of the show, which is being headed by Eiji Uchida, Keisuke Shibata and Yusaku Matsumoto as directors.
RELATED: Mirai Shida & Yuki Izumisawa to Star in Live-action Adaptation of Chiharu Oshima's Iburi Gurashi Manga
First published in 2020, Yuki-onna to Kani wo Kuu follows a man named Kita who, just as he's about to end his life, decides that there's one last thing he'd like to do before dying: eat some proper gourmet crab. He sets his eyes on an affluent housewife while doing research at the library and follows her home to extort her. To his surprise, the strange woman gives him more than he bargained for and even joins him on his quest.
The series is set to begin airing in TV Tokyo's Drama 24 block on July 8.
Source: Comic Natalie

Der shy man behind @Shymander, Liam is a timezone-fluid Aussie with a distinct fondness for anime, Eurovision and creating odd stats projects despite hating math.