After the nuclear war of 199X, Kenshiro just wants to sing and dance. And explode people's heads, of course.
The Fist of the North Star musical is coming back this autumn, bringing both new and returning cast members to the stage in Tokyo and Fukuoka. Based on the manga written by Buronson and illustrated by Tetsuo Hara, the show was originally produced by Japanese talent agency Horipro and Chinese theater production company Ranspace. Ako Takahashi penned the script and lyrics, with Frank Wildhorn composing the music and Sachiko Ishimaru directing. Its first run kicked off in December 2021.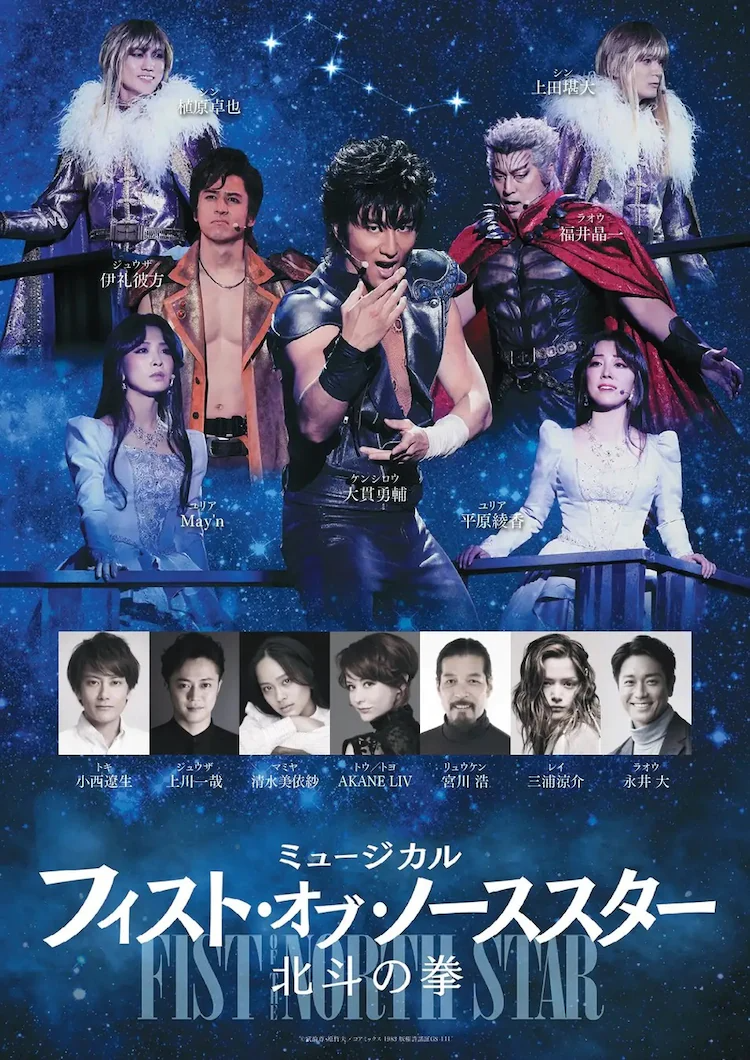 RELATED: Meet the Main Cast of Fist of the North Star Musical in Video & Photos
Much of the main cast will be returning. Yusuke Onuki will reprise the role of Kenshiro, with Ayaka Hirahara and May'n trading off the role of Yuria. Takuya Uehara and Kandai Ueda will also return as Shin. GARO actor Ryosei Konishi will be taking over the role of Toki in both casts, and singer AKANE LIV will play both Tou and Toyo.
If you're wondering what a Fist of the North Star musical would look and sound like, check out this digest video from the show's original run:
RELATED: Watch Kenshiro's Powerful Dance Performance for Fist of the North Star Musical
Fist of the North Star ~Hokuto no Ken~ is scheduled to begin its new run at Tokyo's Bunkamura Orchard Hall September 25-30. It will then move on to Fukuoka's Canal City Theater, where it will run October 7-10.
Source: Comic Natalie

——
Kara Dennison is the book reviewer for Sci-Fi Magazine and a regular features writer for Otaku USA Magazine. Follow her on Twitter @RubyCosmos, and read more at KaraDennison.com.