Can the Armed Detective Agency survive being hunted? The answer to that is up to you.
The official Identity V Japan Twitter announced an incoming collaboration between the asymmetrical horror game and Bungo Stray Dogs, with (so far) a teaser image that gives nothing away. Well, except generally when it will be taking place — i.e., late 2022.
The announcement was then mirrored on the game's English-language Twitter account. So, yes, we'll get to play!
IdentityV × Stray Dogs Crossover Event
in coming!#IdentityV#StrayDogs #IdentityVCrossover pic.twitter.com/nZhoyEabcY

— Identity V (@GameIdentityV) May 3, 2022
RELATED: Artist Mizutamari Pens Creepy-Cute Tribute to PROMISED NEVERLAND x IdentityV Collab
The Bungo Stray Dogs collaboration will be the latest of several crossovers connecting the game to our favorite anime, manga, and game titles. Previous events have brought us button-eyed Survivor versions of characters from THE PROMISED NEVERLAND, Death Note, and Danganronpa, to name a few.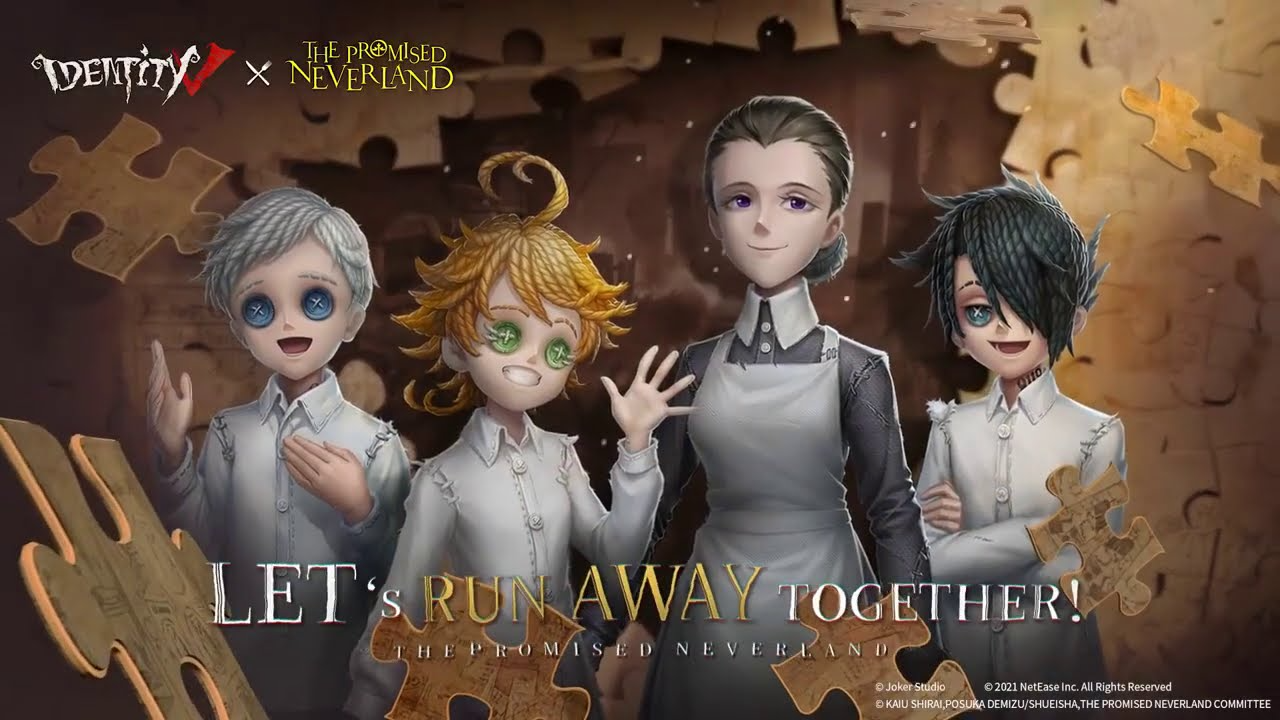 In Identity V, players take on the roll of either a Hunter or a Survivor. The doll-like Survivors must work together to decode a series of Cipher Machines and escape the map as quickly as possible, while the Hunter attempts to pick them off before they can succeed.
Identity V grew out of the mini-project "Dangerous Game," and was created with assistance from Dead by Daylight makers Behaviour Interactive. The story follows a detective named Orpheus as he investigates a deadly game in a manor.
We'll hopefully be getting more updates on the crossover, including release dates and character designs, as the year goes on.
© Joker Studio
© 2022 NetEase, Inc. All Rights Reserved
Source: @IdentityVJP on Twitter

——
Kara Dennison is the book reviewer for Sci-Fi Magazine and a regular features writer for Otaku USA Magazine. Follow her on Twitter @RubyCosmos, and read more at KaraDennison.com.