Plott, a YouTube animation production and distribution company based in Tokyo, announced today that Anti Hero Generations, the winning work of the "New Generation YouTube Manga Award" by Keita Uehara, will be adapted into an anime and that it is scheduled to be streamed on its official YouTube channel at 20:00 (JST) / 04:00 (PT) on May 2.
The "New Generation YouTube Manga Award" was planned by Plott in August 2020 with the sole theme of "being a work that can create a new era." Entries were accepted from all genres and formats, including professionals and amateurs. The grand prize winner received a one million yen cash prize and has been promised to get the work's anime adaptation video on YouTube.
Message from the author Keita Uehara:
I never thought that my original manga work, which was at the level of a doodle, would be transformed into such a magnificent visual work. I would like to express my sincere gratitude to all the staff who worked day and night to make it all happen, and to all the voice actors who gave wonderful performances in this first attempt.
I used to work for an advertising company for about eight years before I started writing manga. I have put into this work the conflicts I felt then and the answers I have found over the past eight years that I could not fully digest. I want anyone who is currently feeling insecure about their job or unable to face their work well to see this work. Also, please pay attention to the great theme song sung by KOTORI, which synchronizes perfectly with the world view of the work!
"Anti Hero Generations" synopsis:
In Japan, giant monsters appear and threaten people's lives on a regular basis. Kaneko, the protagonist, gets a job at a company that operates heroes to defeat them, but he discovers the truth behind the scenes: the company is actually manufacturing monsters, and the battles are fixed by them. Kaneko is also unexpectedly selected as a pilot to control the monsters. What is work? What is work and why do people work? Will Kaneko be able to complete his mission while questioning the meaning of work?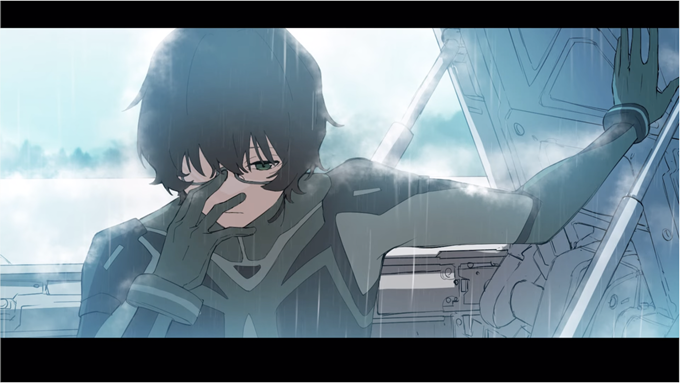 ---
Source: Plott press release
@ 2020 Plott Inc.