Square-Enix has announced the first details on the next statue in its Masterline series of highly detailed and expensive statues that are meant as dedicated collector pieces in the Final Fantasy VI Masterline 1/6 scale statue. The statue depicts Terra the Esper from the game mounted atop the Magitek armor featured at the beginning and throughout the seminal RPG.
The statue will be limited to 600 pieces worldwide, with 150 pieces reserved specifically for the Japanese market, and preorders are slated to begin in Japan at 11AM JST April 25 2022/7PM US PT April 24 2022/4AM CEST April 24 2022. Yoshitaka Amano is supervising the production of the statue in cooperation with manufacturer Prime 1 Studio, who have previously created and manufactured pieces for Square-Enix in the past.
Pricing for the statue, at least in the Japanese market is set at ¥1,485,000, which is approximately $11,500 USD or €10,694 at current exchange rates. Square-Enix has yet to detail international release plans for the remaining pieces in the production run and the statue is slated to be released in Japan on July 28 of 2023.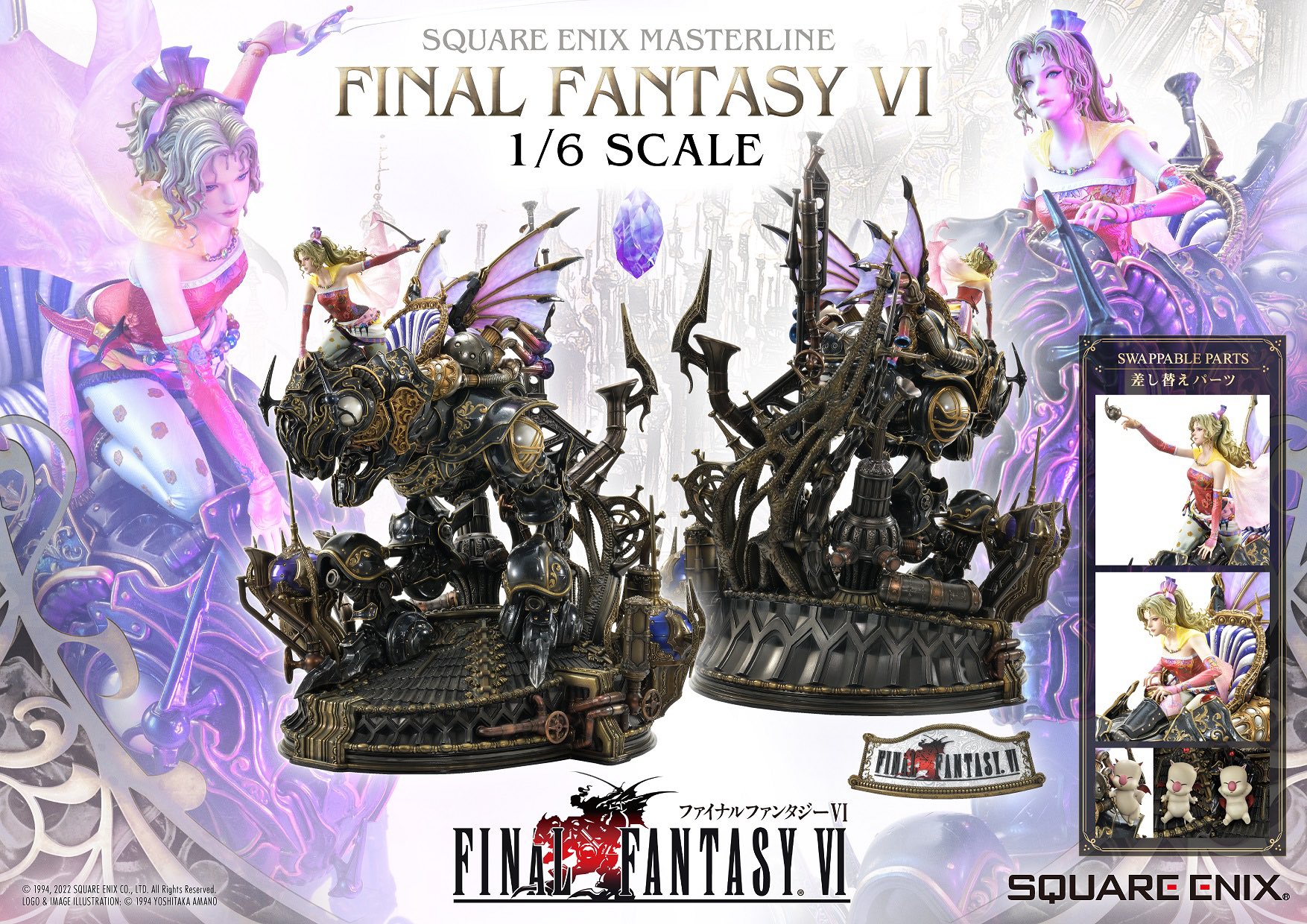 To drive more interest in the origins of the statue being based on Amano's early concept art, and to emphasize the connection that celebrated artist has to the game's art direction and character design, Square-Enix has also produced a short video where he details his thought process and feelings on the game at the time of its development, embedded below:
SOURCE: Square-Enix On Twitter
©1994, 2022 SQUARE ENIX CO., LTD. All Rights Reserved. LOGO & IMAGE ILLUSTRATION: © 1994 YOSHITAKA AMANO