Do you have what it takes to defend your country at all costs? The English dub of AMAIM Warrior at the Borderline, the latest mecha anime from the studio that brought you Gundam Build Divers Re:RISE, is officially coming to Crunchyroll on April 25 at 2pm Pacific Time, starting with Episode 1 of the first part that aired in Fall 2021!
Here's who'll be on the front lines and running tactical support:
Cast
Ry McKeand (Ryoma in The Prince of Tennis) as Amou Shiba
Michelle Marie (Nana in Talentless Nana) as Gai
Luis Bermudez (Apeas in Ranking of Kings) as Takuto Onishi
Bryson Baugus (Falco in Attack on Titan) as Tsubasa Mishima
Brandon Winckler (Kuro in In/Spectre) as Ken Tanasaka
Keith Silverstein (Ernst in 86 EIGHTY-SIX) as Jeffrey Wilson
Caitlyn Elizabeth (Minami in Tribe Nine) as Kate Byrne
Additional Voices: Sara Cravens, Mike McFarland, Michael Schneider, Haviland Stillwell, Chris Tergliafera, Scottie Ray, Doug Stone, Jackie Lastra
Crew
ADR Director: Griffin Puatu
Producer: Stephanie Sheh
ADR Script Writer: Griffin Puatu
ADR Supervisor: Heather Gonzalez
Casting Director: Stephanie Sheh
Casting Assistant: Heather Gonzalez
ADR Engineers: Sebastian Franco
Mixing Engineer: Shaun Cromwell
Production Assistant: Clark Cheng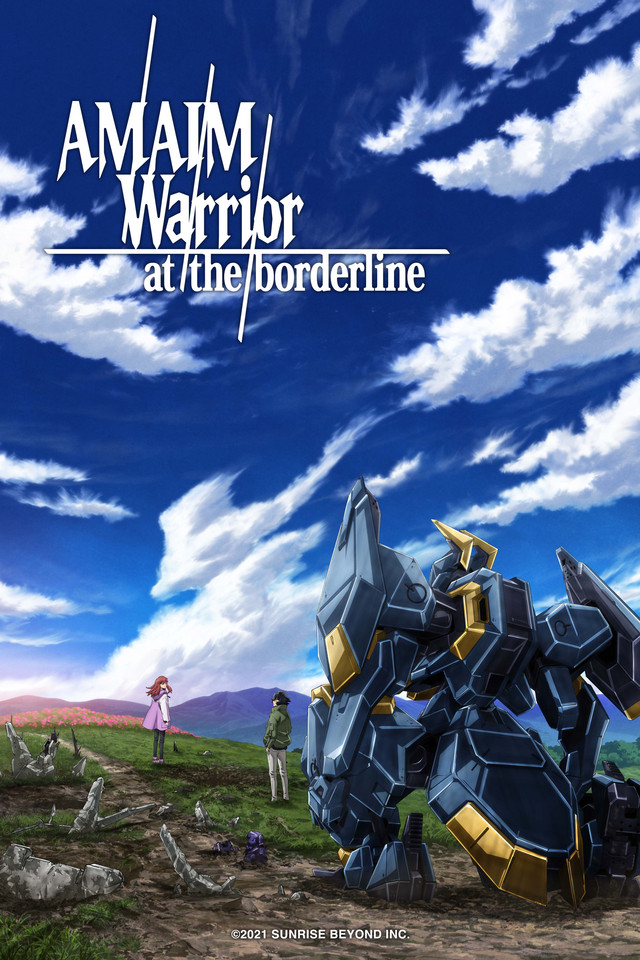 RELATED: Crunchyroll Reveals SimulDub Lineup for Spring 2022, First SPY x FAMILY Cast Details
An original project by Sunrise Beyond, AMAIM Warrior at the Borderline is directed by Nobuyoshi Habara (Fafner, Broken Blade), with series composition by Noboru Kimura (Kemono Jihen) and character designs by Kenichi Onuki (Golden Kamuy).
If you're a fan of mecha anime, don't miss Episode 1 of AMAIM Warrior at the Borderline's English dub when it drops on April 25 at 2pm Pacific Time, right here on Crunchyroll!
It's 2061, and the nation of Japan lies under the jackboots of economic bloc world tyrants. Its people scrape by to survive while hiding from AMAIM mech enforcers. But destiny smiles on introverted mechanic Shiiba Amou when he finds the AI, I-LeS Gai—the final key needed to power his own unit. Can this young freedom fighter spark the flames of rebellion for his beloved country and free its people?

Der shy man behind @Shymander, Liam is a timezone-fluid Aussie with a distinct fondness for anime, Eurovision and creating odd stats projects despite hating math.