It's time for everyone's favorite student council to reconvene and deliberate their suppressed feelings once more, as Kaguya-sama: Love Is War -Ultra Romantic-'s English dub officially comes to Crunchyroll on April 22 at 2:30pm Pacific Time!
Here's who'll be showing up to the meeting:
Cast
Alexis Tipton (Miko in Mieruko-chan) as Kaguya Shinomiya
* Aaron Dismuke (Senku in Dr. STONE) as Miyuki Shirogane
Jad Saxton (Tamaki in Fire Force) as Chika Fujiwara
Austin Tindle (Ryo in Shenmue the Animation) as Yu Ishigami
Madeleine Morris (Sorawo in Otherside Picnic) as Miko Iino
AmaLee (Marin in My Dress-Up Darling) as Ai Hayasaka
Jeremy Inman (Obi in Fire Force) as Adolphe Pescarolo
Heather Walker (Hamusuke in Overlord) as Kei Shirogane
Hope Endrenyi (Mosin–Nagant in Girls' Frontline) as Maki Shijo
Ian Sinclair (Ronaldo in The Vampire Dies in No Time) as Narrator
Additional Voices: Kevin Thelwell, Oscar Seung, Jeremy Inman
* From Episode 1, Miyuki will be voiced by Clifford Chapin until Aaron Dismuke is off of vocal rest
Crew
ADR Directors: Aaron Dismuke, Morgan Garrett, Michelle Rojas
ADR Engineer: Kim Morton
ADR Script Writer: Jessica Sluys
ADR Script Supervisor: Tyler Walker
ADR Prep: Benjamin Tehrani
Mix Engineer: William Dewell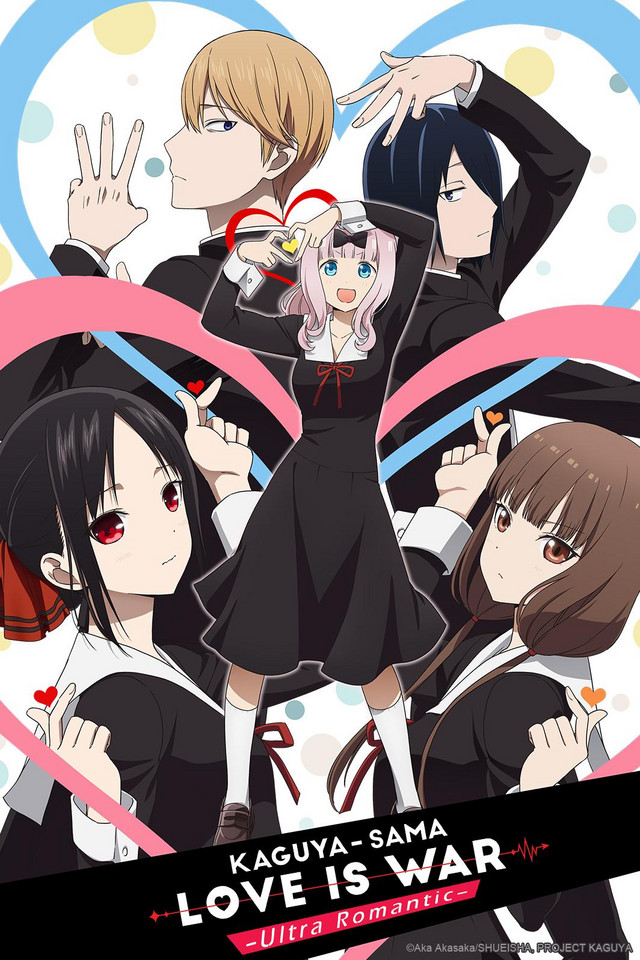 RELATED: Crunchyroll Reveals SimulDub Lineup for Spring 2022, First SPY x FAMILY Cast Details
Based on the bestselling manga by Aka Akasaka, Kaguya-sama: Love Is War -Ultra Romantic- is directed by Shinichi Omata (Showa Genroku Rakugo Shinju) at studio A-1 Pictures, with scripts by Yasuhiro Nakanishi (Toilet-bound Hanako-kun) and character designs by Yuko Yahiro (Aharen-san wa Hakarenai).
If you're a fan of zany rom-com anime, don't miss Episode 1 of Kaguya-sama: Love Is War -Ultra Romantic-'s English dub when it drops on April 22 at 2:30pm PT, right here on Crunchyroll!

Der shy man behind @Shymander, Liam is a timezone-fluid Aussie with a distinct fondness for anime, Eurovision and creating odd stats projects despite hating math.