It's a new day, which means The Dawn of the Witch is upon us once more, and we can finally reveal the cast and crew behind the Grimoire of Zero sequel's English dub that will be launching on Crunchyroll on April 21 at 1:45pm Pacific Time!
Cast
Travis Mullenix (Haruki Yamauchi in Classroom of the Elite) as Saybil
Chelsea McCurdy (Sayuri in FLIP FLAPPERS) as Albus
AmaLee (Rui Nikaido in ODDTAXI) as Zero
David Wald (Hannes in Attack on Titan) as Holdem
Monica Rial (Bulma in Dragon Ball Z) as Los
Joe Cucinotti (Shiratake in ID: INVADED) as Kudo
Kimmie Britt (Seven in No Guns Life) as Hort
Josh Putnam (Kurokawa in SABIKUI BISCO) as The Tyrant
 
Anthony DiMascio as Male Underling 1A
Kelsey Maher as Female Student 1A
Dusty Feeney as Female Student 1B
Kristian Eros as Male Student 1A
Jacob Eisman as Male Student 1B
Ashley Thereon Male Student 1C
Quinn Angell as Male Student 1D
Matt Holmes as Male Student 1E
Crew
ADR Director: Jeremy Inman
Assistant ADR Director: Sara Ragsdale
ADR Script Writer: Macy Anne Johnson
Lead ADR Engineer: Jeremy Woods
Assistant ADR Engineer: Ian Emerson, Derric Benavides, Xavier Earl
ADR Mix Engineer: Andrew Tipps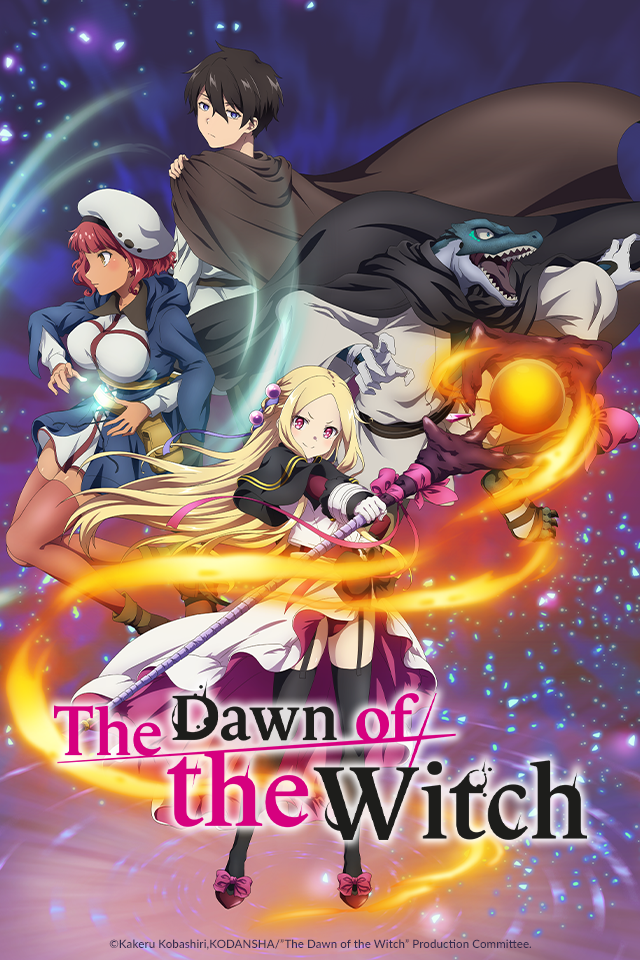 Based on the light novels by Kakeru Kobashiri and Takashi Iwasaki, The Dawn of the Witch is directed and scripted by Satoshi Kuwabara (The Quintessential Quintuplets) at studio Tezuka Productions, with character designs by Reina Iwasaki (TONIKAWA: Over The Moon For You animation director) and music by Tatsuhiko Saiki (Girlfriend, Girlfriend).
If you're a fan of fantasy adventure anime, don't miss Episode 1 of The Dawn of the Witch's English dub when it drops on April 21 at 1:45pm PT, right here on Crunchyroll!
I can't remember. Who am I? What am I? Seville is a student at a magic academy who has no memories of anything from before he joined the school. Not understanding why he's there, the time he spends at the academy feels hollow and empty. And since he doesn't know how to work hard, his grades are always the lowest in his year. Then, one day, the school headmaster, Albus, orders Seville to participate in a dangerous special training. "I want you to spread the use of magic in an area where they hold witch hunts." It has only been a few years since the war between the church and the witches came to an end—the world has not yet fully accepted witches and their magic. This is the dawn of the age of the witch. This is the story of how a young man, a boy who is no one special, and his companions, who all hold wounds in their hearts, set out and end up finding themselves.

Der shy man behind @Shymander, Liam is a timezone-fluid Aussie with a distinct fondness for anime, Eurovision and creating odd stats projects despite hating math.