It's a day that ends in "Y", which means another ONE PIECE FILM RED character visual has come sailing into port, this time carrying Heart Pirates captain Trafalgar Law wearing his Thursday best!
The visual's tagline reads, "What is this turn of events?"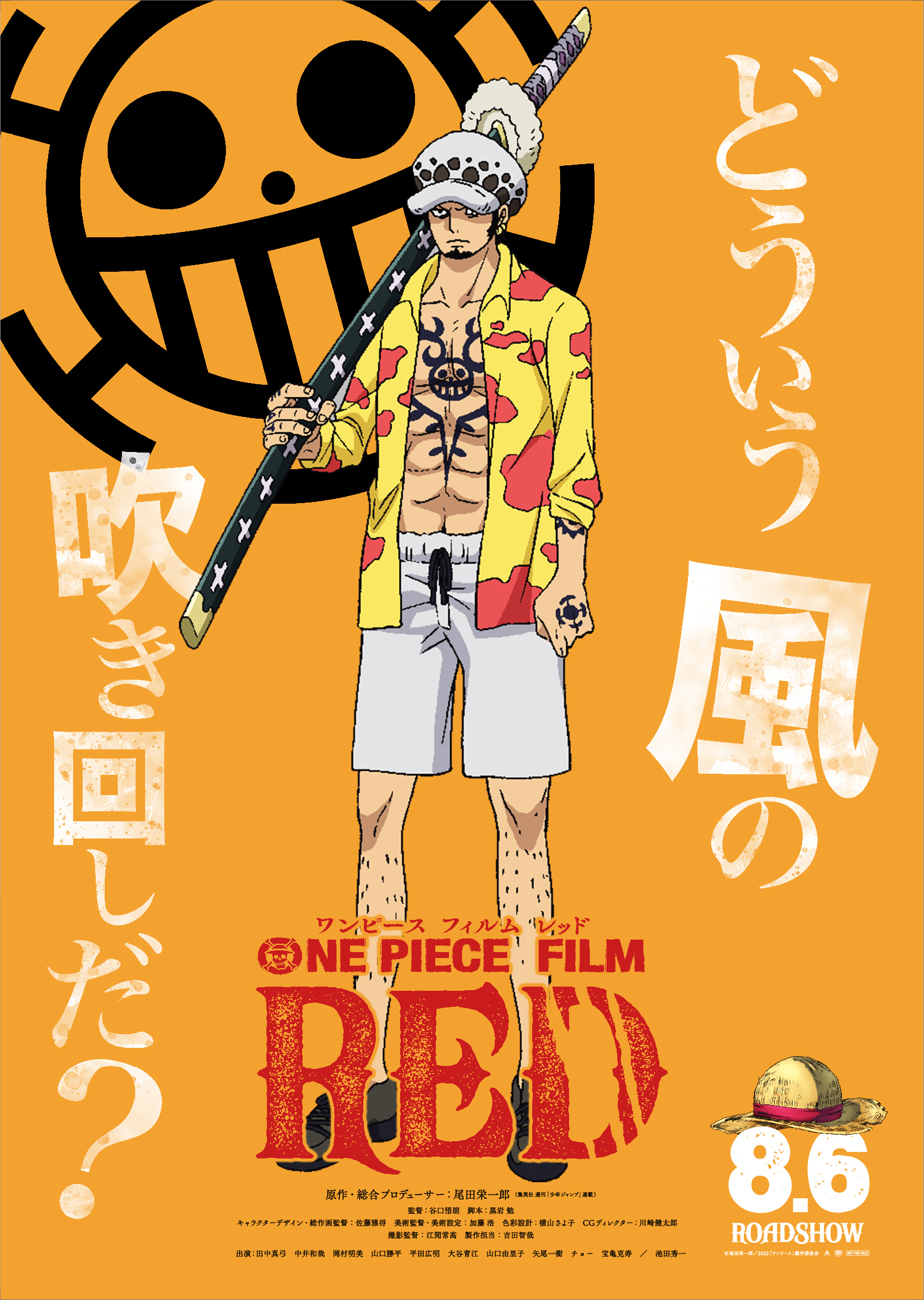 ◤ ???????????????????????????????????? ???????????? ◢

 ̄ ̄ ̄ ̄ ̄ ̄ ̄ ̄ ̄ ̄ ̄ ̄ ̄ ̄

どういう風の吹き回しだ?

______________#OP_FILMRED #ONEPIECE #TRAFALGARLAW#トラファルガー・ロー pic.twitter.com/fsUDgpH4LU

— 『ONE PIECE FILM RED』【公式】 (@OP_FILMRED) April 21, 2022
RELATED: Absolute Unit Shanks Gets His Own ONE PIECE FILM RED Character Visual
Directed by Goro Taniguchi (Code Geass, BACK ARROW) and written by Tsutomu Kuroiwa (ONE PIECE FILM GOLD) at Toei Animation, ONE PIECE FILM RED is currently scheduled to premiere in Japanese theaters on August 6, 2022.
Details about an international release are yet to be announced.
Source: ONE PIECE FILM RED official Twitter account

Der shy man behind @Shymander, Liam is a timezone-fluid Aussie with a distinct fondness for anime, Eurovision and creating odd stats projects despite hating math.