Encore, encore! The girls of Love Live! Nijigasaki High School Idol Club are back for another season of musical merriment, and we're pleased to announce that you'll be able to watch them with an English dub starting April 16 at 2:15pm PT on Crunchyroll. There are a few verses to get through, so let's leap into the details!
First off, three new recruits are joining the Nijigasaki High School Idol Club this season, as follows:
They join the ranks of an already stellar returning cast (plus a few more newcomers), including: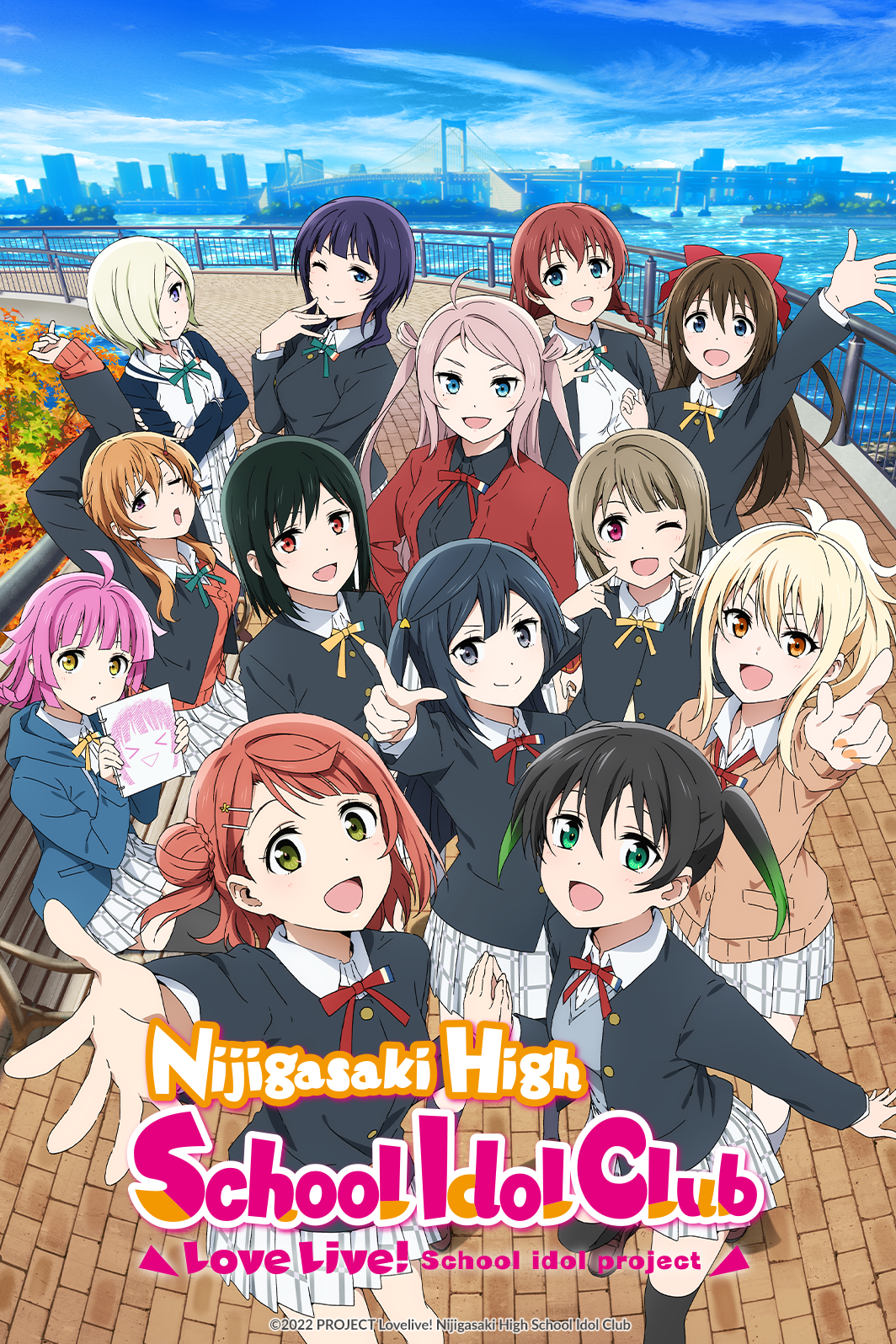 The stage doesn't shine quite as bright without a dazzling crew behind the curtain, so here's a spotlight for the production team over at Okratron5000 Studios:
ADR Director: Megan Shipman
Assistant ADR Director: Stephen Hoff, Austin Sisk
ADR Engineer: Stephen Hoff, Austin Sisk
Mix Engineer: Rawly Pickens
ADR Scripts: Jeramey Kratz, Beth Featherstone
Casting: Megan Shipman
Talent Coordinator: Stephen Hoff
Production Assistant: Nazeeh Tarsha
An original project by studio Sunrise, Love Live! Nijigasaki High School Idol Club is directed by Tomoyuki Kawamura (Mitsuboshi Colors), with series composition by Jin Tanaka (Laid-Back Camp) and character designs by Takumi Yokota (Wave, Listen to Me!).
If you're a fan of upbeat idol anime, check out both seasons of Love Live! Nijigasaki High School Idol Club, right here on Crunchyroll!
Nijigasaki High School is known for their diverse subjects and the freedom they give to students. Second-year student Yu Takasaki has been turned on to the charms of school idols, so she knocks on the door of the School Idol Club with her friend, Ayumu Uehara.
Sometimes friends, sometimes rivals, the members of this club each contribute their own thoughts and motivations to the group.

Der shy man behind @Shymander, Liam is a timezone-fluid Aussie with a distinct fondness for anime, Eurovision and creating odd stats projects despite hating math.