Soon after the broadcast of the latest 13th episode "Season 2 Confirmed!?" of the TV anime CUE! in Japan, the franchise's official YouTube channel posted a full music video for "Tomorrow's Diary," the OP theme song for the anime's second cour performed by the 16-member voice actress unit AiRBLUE. 
AiRBLUE, which consists of four in-units – Flower, Bird, Wind, and Moon -, released four singles (with eight singles by each unit) and one full album "Talk about everything" from November 2019 to January 2021. Then, as their fifth single, the anime's first cour OP theme song "Start Line" was released on February 26, 2022. 
Their sixth CD single "Tomorrow's Diary," also including the anime's second cour ED theme song "Yume Dayori" (Dream Letter), is et to be released in Japan on May 18, 2022. 
"Tomorrow's Diary" MV:
First press limited edition CD jacket: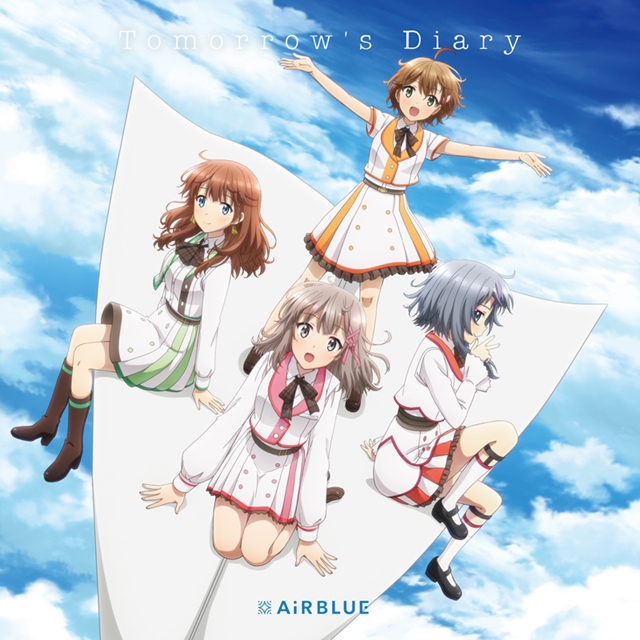 Regular edition: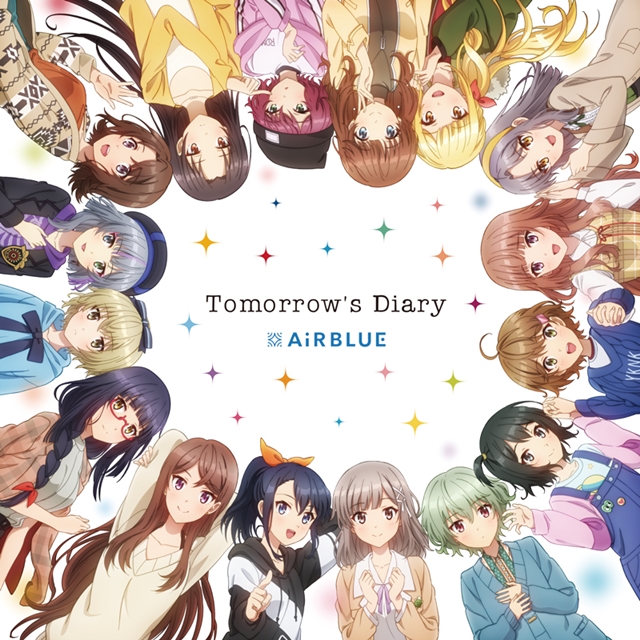 AiRBLUE members:
Flower:
Haruna Mutsuishi: Yurina Uchiyama
Maika Takatori: Nene Hieda
Shiho Kano: Kyoka Moriya
Honoka Tsukii: Yuna Ogata
Bird
Yuki Tendo: Ayaka Takamura
Chisa Akagawa: Satsuki Miyahara
Airi Eniwa: Mayu Iizuka
 Yuzuha Kujo: Manatsu Murakami
Wind
Miharu Yomine: Yukari Anzai
Aya Kamuro: Saki Matsuda
Mahoro Miyaji: Megumi Yamaguchi
Riko Hinakura: Arisa Tsuruno
Moon
Rie Maruyama: Hina Tachibana
Satori Utsugi: Ami Komine
Rinne Myojin: Mai Sato
Mei Toumi: Rio Tsuchiya
1st cour OP theme "Start Line" MV:
RELATED: 16-member VA Unit AiRBLUE Performs with Energy in Winter 2022 TV Anime CUE! OP Theme MV
---
The TV anime CUE! premiered in Japan on January 7, 2022, and has been simulcast on Crunchyroll to its memebrs in North America, Central America, South America, Europe, Africa, Oceania, the Middle East, and CIS.
Synopsis:
Set at the offices of "AiRBLUE", a rookie voice acting agency with no track record or experience, CUE! follows the trials and tribulations of a group of young women who follow their dreams of becoming voice actors. But the voice acting world is highly competitive, and no matter how much someone practices, not everyone will make it past the audition process. Despite frustrations and setbacks, the story of a new generation of voice actors is about to begin.
2nd cour PV:
Key visual: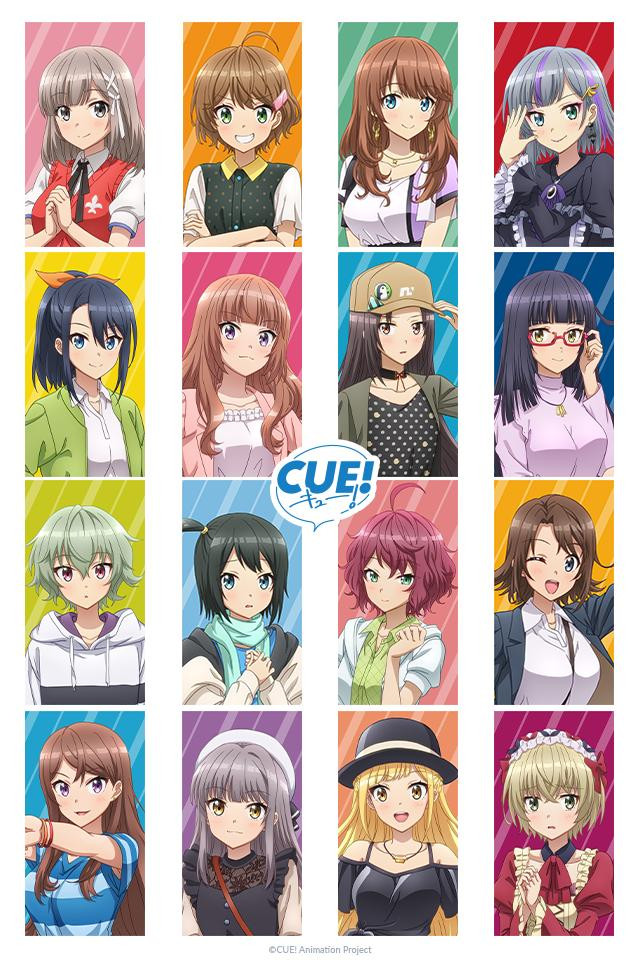 Learn more on: "CUE! – Crunchyroll Winter 2022 Spotlight"
---
Source: Liber Entertainment press release
©CUE! Animation Project
©Liber Entertainment Inc. All Rights Reserved.