A 110-second full trailer for the third and final chapter of Legend of the Galactic Heroes: Die Neue These – Collision, the ongoing third season of the new anime adaptation of Yoshiki Tanaka's sci-fi novel series, is now streamed on YouTube. The trailer depicts the battle between the two giant space fortresses – the Galactic Empire's Geiersburg Fortress and the Free Planets Alliance's Iserlohn Fortress-, Reinhard holding the late Kircheis' hair on his chest, and Yang's frustration at the protracted hearing. 
【情報解禁 第三章本予告】
5/13(金)より上映開始となる「激突」第三章の本予告が解禁しました。ガイエスブルク要塞とイゼルローン要塞が遂に対峙し、迫力溢れる戦いと、銀河帝国・自由惑星同盟それぞれのキャラクターの緊迫感溢れる表情が描かれています。#ノイエ銀英伝 pic.twitter.com/uaFLLm0tsx

— 銀河英雄伝説DieNeueThese (@gineidenanime) April 8, 2022
Following the 12-episode first season in 2018 and the 12-episode second season in 2019, the three-chapter third season Collision has been screened in Japanese theaters for a limited time of three weeks. The first chapter was released on March 4, 2022, the second chapter has been screened in theaters since April 1, and the third chapter will follow on May 13.
The first four espisodes of the third season (episode 25-28) have been available on Crunchyroll to its members in North America, United Kingdom and Ireland, Australia and New Zealand, Nordic Countries and Latin America 
Key visuals: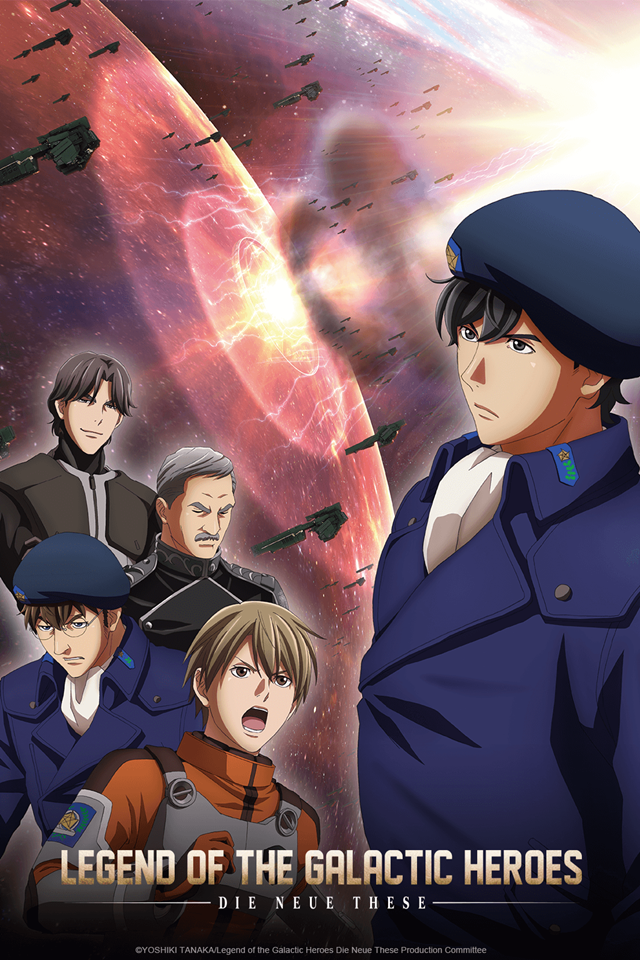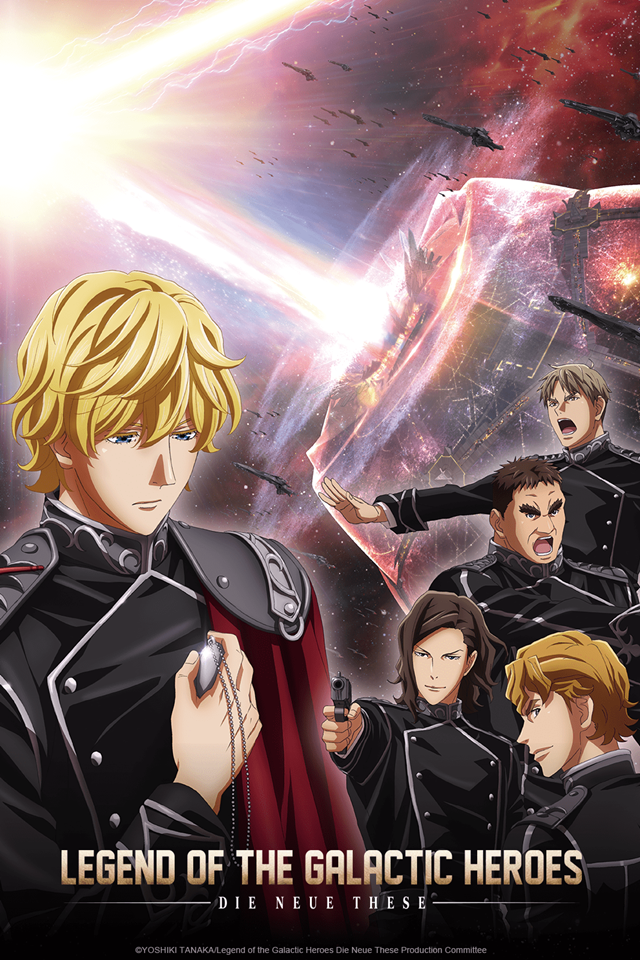 ---
Source: "Legend of the Galactic Heroes: Die Neue These" official website / Twitter
© YOSHIKI TANAKA/SHOCHIKU/Production I.G