Image via Aniplex of America
The brand new season of Kaguya-sama: Love Is War is coming soon, and we have all the details you need to catch all the romcom misadventures of the Shuchiin Academy student council! Read on for the exact airtime and other details for the Kaguya-sama: Love Is War -Ultra Romantic- premiere on Crunchyroll!
Kaguya-sama: Love Is War -Ultra Romantic- (Subtitled)
Launch Time: April 8 at 9:30am PT
Territories: North America, Central America, South America, Europe, Africa, Oceania, the Middle East, and CIS
Official Trailer
Key Art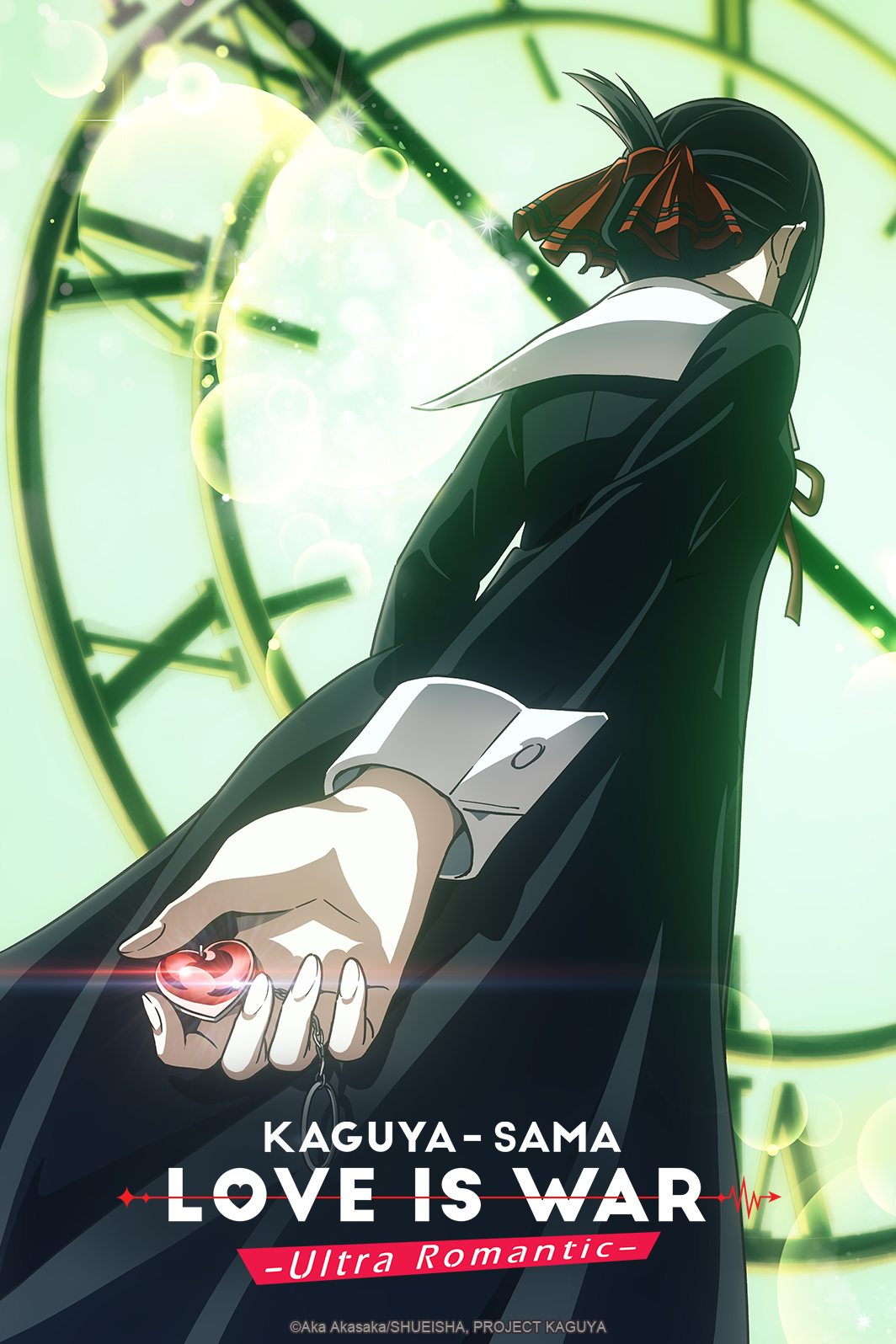 Kaguya-sama: Love Is War -Ultra Romantic is the third season of the rom-com TV anime series, with the first two seasons also streaming here. The series is described as such:
From a good family? Check! A good personality? Check! Shuchiin Academy is where all these elite students with bright futures flock to. As the two leaders of the student council, Kaguya Shinomiya and Miyuki Shirogane have supposedly fallen in love… But after almost half a year, nothing has happened!? They both have too much pride and can't be honest. Things have gotten troublesome, and they are now caught in a war of "How to get the other to confess their love first." This is a whole new romantic comedy, following an outbreak of cunning warfare between two elite students in love.

---
Kyle Cardine is a Managing Editor for Crunchyroll. You can find his Twitter here.