The official website for the TV anime Urawa no Usagi-chan announced on April 4 that its long, long awaited second season, entitled Musasino!, is finally set to premiere in Japan in July 2022.
To promote Urawa in Saitama Prefecture, the five-minute short anime Urawa no Usagi-chan produced by A-Real was aired for 12 episodes from April to June 2015. Under the new title Musasino!, its second season was originally slated for July 2017, but has since been delayed. While the first season was set in Urawa, the second season's story will be told in the Musashino area, the western portion of Tokyo, as its title suggests.
お知らせ

『むさしの!』
2022年7月に放送が決定!

そして、
『浦和の調ちゃん』
2022年4月9日(土)からテレ玉にて
毎週土曜日23時30分~再放送スタート!

お久しぶりです
ようやく告知できました
何卒よろしくお願い致しますhttps://t.co/6fRJ0N3rj0#浦和の調ちゃん #musasi_no pic.twitter.com/8Jcs3QwXv2

— 【公式】TVアニメ「むさしの!」 (@musasi_no) April 4, 2022
---
All 12 episodes of Urawa no Usagi-chan are available on Crunchyroll to its members worldwide excluding Asia. 
Synopsis:
Urawa no Usagi-chan is an original series centered around the daily lives of 8 girls in junior high school in Saitama prefecture's Urawa district. Usagi, Tokiwa, Minami, Sakura, Midori, Kojika, Saiko, Misono – Enjoy watching their unique personalities play off against each other as their fun-filled school life unfolds.
Main voice cast:
Usagi Takasago: Asami Seto 
Tokiwa Kamikizaki: Satomi Akesaka 
Saiko Numakage: Rumi Ohkubo 
Kojika Bessho: Miyu Kubota
Sakura Tajima: Yo Taichi
Midori Saido: Hisako Tojo
Minami Oyaba: Keiko Watanabe
Misono Mimuro: Nao Tamura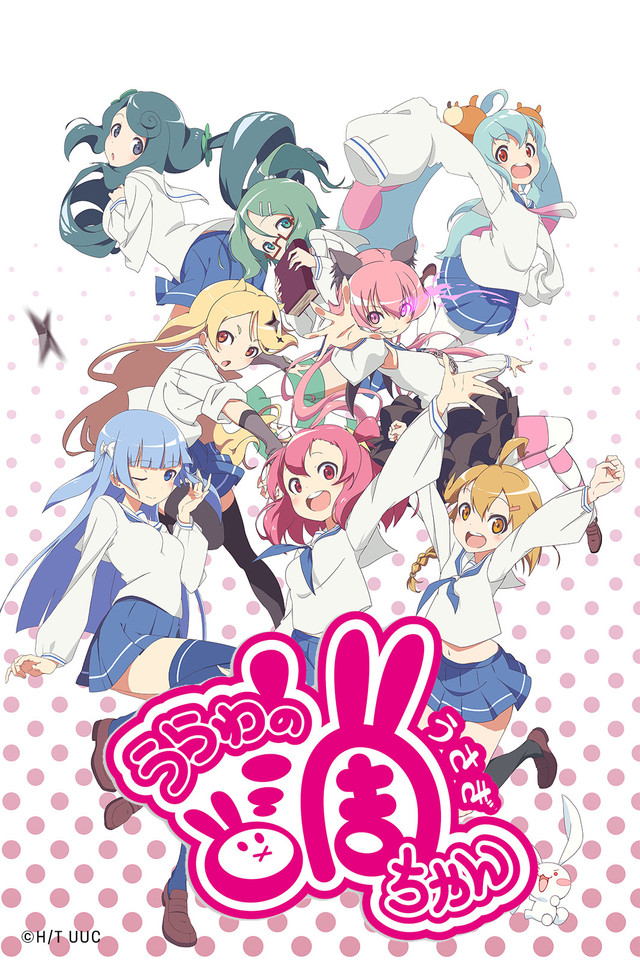 ---
Source: "Musasino!" official website / Twitter
© harappa/Musasino! Production Committee