Far be it from me to question the logic of Japanese merchandising, but the Case Closed spinoff Zero's Tea Time is getting a limited edition set of coffee serving accessories to coincide with the anime series. As the series protagonist Toru Amuro works in a coffee shop when he's not "wearing" one of his three "faces", the accessories make sense although the pricing ensures all but the most dedicated Case Closed fans will snap them up.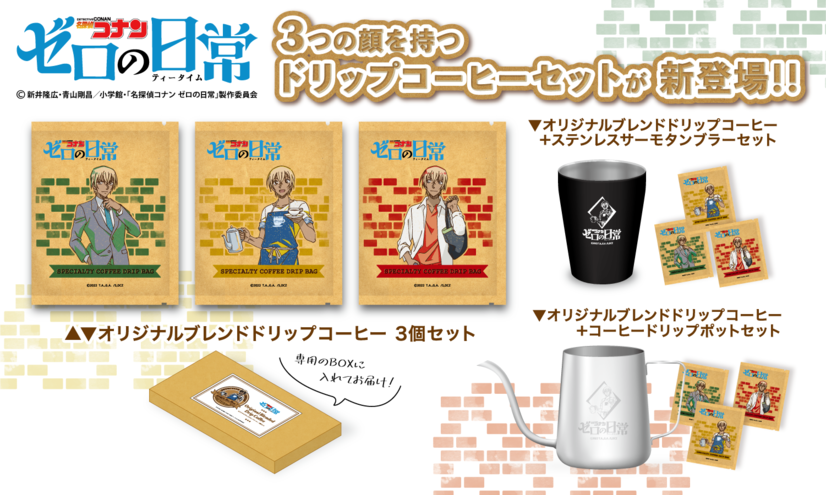 Coffee Pot Set contents
The accessories include a rather expensive-looking coffee pot engraved with the Zero's Tea Time logo and Toru's coffee shop logo, a branded themal tumbler to keep your coffee nice and hot, and select sets include three bags of drip coffee for brew with Toru's three distinct "faces". The coffee sets and accessories are now available from the online portal for the LD –LIBERTAS DREAM- brand starting at ¥1,980 for the ground coffee set and will ship sometime in June.
SOURCES: Anime!Anime! and Libertas Dream
©新井隆広 ・青山剛昌/小学館・「名探偵コナン ゼロの日常」製作委員会