It has been officially confirmed that Tomokazu Seki (Domon Kasshu in Mobile Fighter G Gundam, Gilgamesh in Fate/stay night) will play all seven characters of the Greek national team in the forthcoming TV anime The Prince of Tennis II: U-17 World Cup.
It was already announced last month that Seki was cast as the role of Zeus Iliopoulos, the captain of the Greek representative team. And it was revealed that he also voices all six remaining players of the team. The characters he will play are – Zeus Iliopoulos, Thalatta Heracles, Papadopoulos Evangelos, Hermes Kounellis, Vulcan Lartius, Apollon Stephanopoulos, and Orion Stephanopoulos.
Seki says, "I wondered what kind of role I would play, then I was so surprised when I looked at the materials (laughs). I never thought I would be playing the entire team by myself!  If it was a dream, I wanted it to wake up (laughs). But it's an opportunity I've been given, and I'm going to enjoy it as much as I can!" You can check out how he plays each character differently in a new PV below.
早速 #関智一 さんからコメント到着!????#エイプリルフール の#嘘みたいな本当のサプライズ#テニプリ #新テニU17W杯 pic.twitter.com/pZl0KnhJY1

— アニメ「新テニスの王子様」公式 (@shintenianime) April 1, 2022
---
The new TV series The Prince of Tennis II: U-17 World Cup is set to premiere in Japan in July 2022.
PV:
Key visual: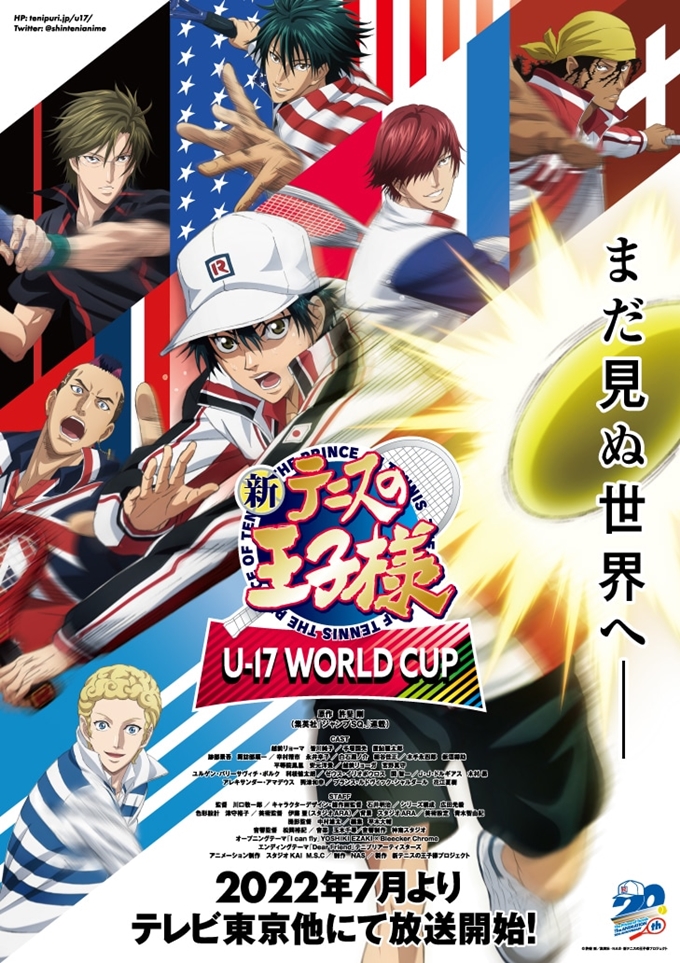 ---
Source: "The Prince of Tennis II: U-17 World Cup" official website / Twitter
© Takeshi Konomi/SHUEISHA・NAS・The New Prince of Tennis Project