The official website for the forthcoming musical adaptation of Shinobu Ohtaka's fantasy action adventure manga Magi: The Labyrinth of Magic, entitled "Musical 'Magi' – Dungeon Kumikyoku (Suite) -," has posted a 10-minute documentary clip following its three main cast members' first photo session in costume, interviews, and practice.
Yugo Miyajima (a member of the seven-member Japanese-Korean dance vocal unit ORβIT) is cast as the protagonist Aladdin, along with Hiroki Ino (Tenya Iida in the My Hero Academia stage plays) as another protagonist and Nana Okada (a member of Japanese female idol group AKB48) as the main heroine Morgiana.
In the end of the clip, Miyajima says, "I hope you will see a new side of me on this Magi musical. I also hope that Magi fans who don't know me will get to know me, and I will do my best to make this a wonderful and heart-warming stage."
The stage play directed by Kotaro Yoshitani (Hetalia, Revolutionary Girl Utena) is scheduled to be performed at The Galaxy Theater in Tokyo from June 3 to 12, 2022, then at Morinomiya Piloti Hall in Osaka on June 18 and 19.
Teaser visual: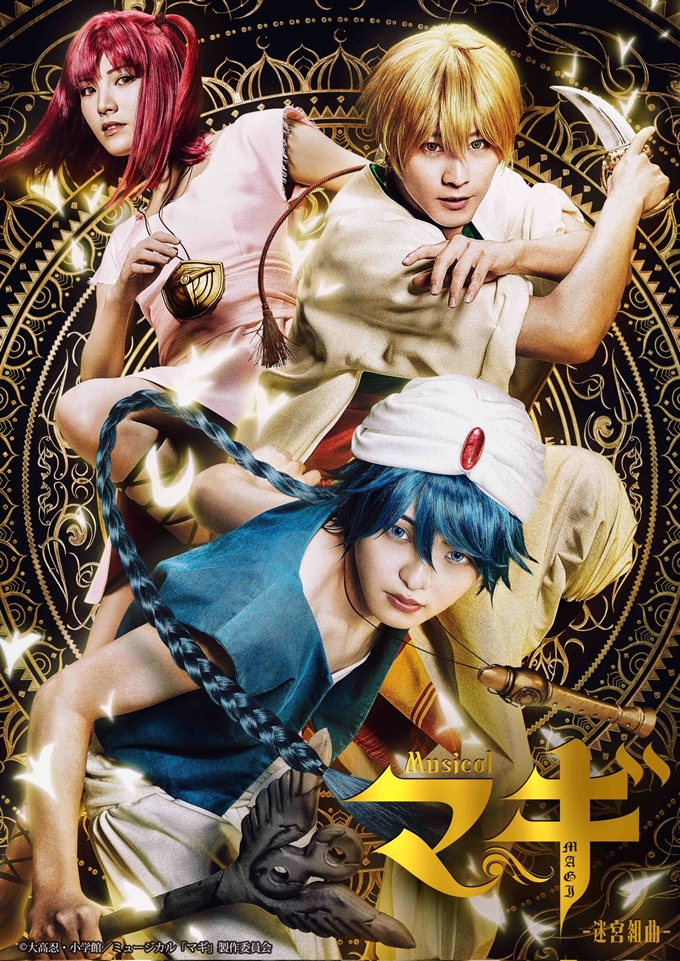 Main cast:
Aladdin: Yugoa Miyajima: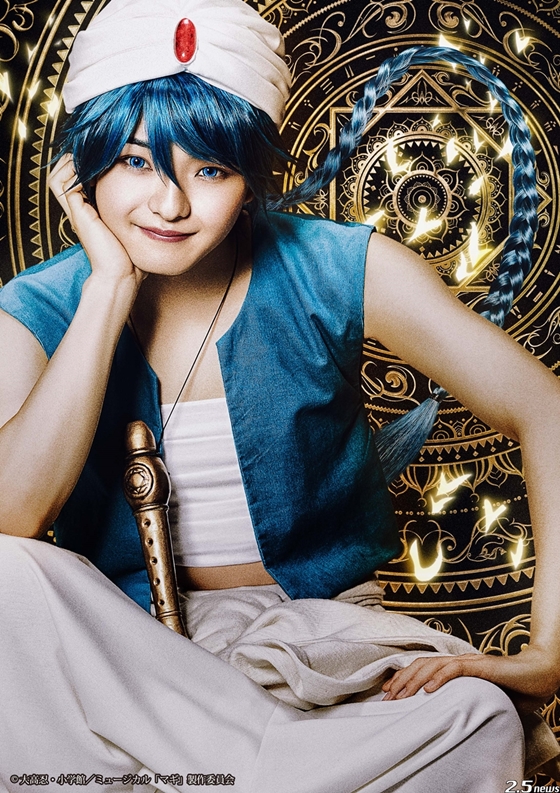 Alibaba: Hiroki Ino: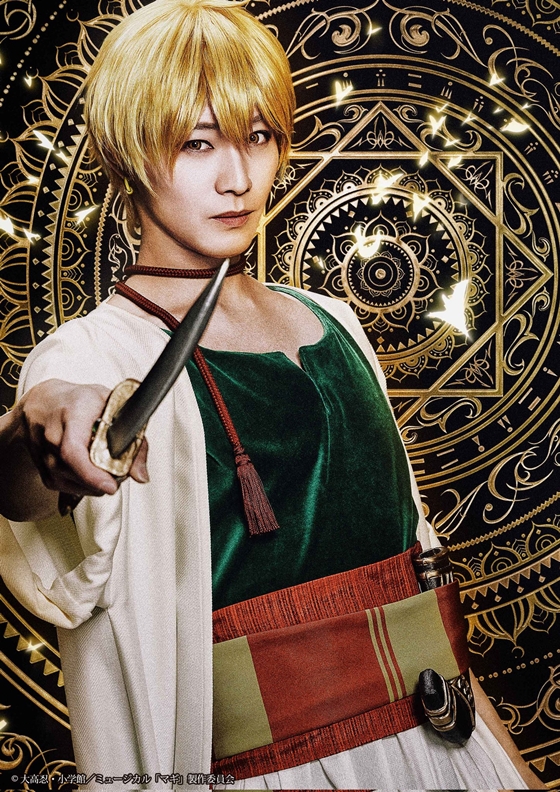 Morgiana: Nana Okada: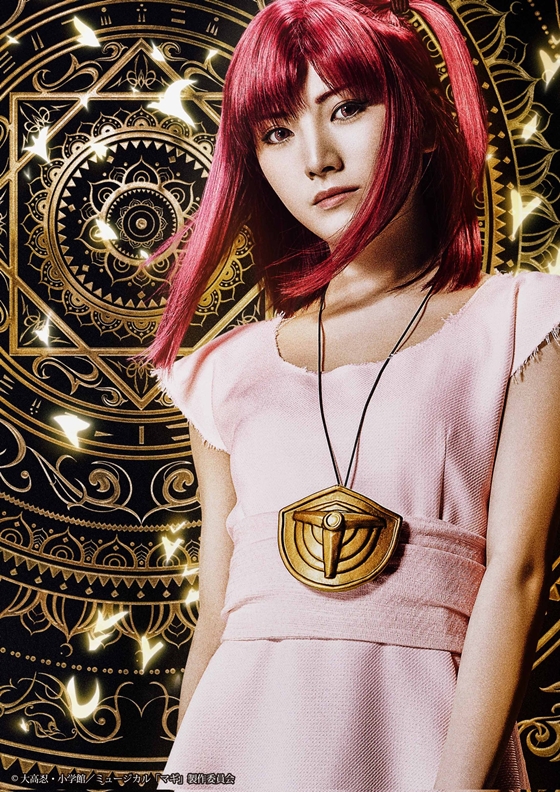 Budel: Mitsuhiro Nagatomo (Hibiki)
Baba-sama: Miho Sugimoto
Gortus: Shogo Onozuka
Hakuei Ren: Shina Tanaka
Judal: Akito Tejima (SOLIDEMO)
Kasim: Daisuke Hirose
Jamil: Yuji Kawakubo
Ugo: Toshiyuki Morikawa (voice-only)
---
Source: "Musical 'Magi' – Dungeon Kumikyoku -" official website / Twitter
© Shinobu Otaka, Shogakukan/Musical "Magi" Production Committee