Konami Digital Entertainment and Straight Edge's multimedia idol project SHINE POST today unveiled its full member lineup for the HY:RAIN idol unit, who will appear in the upcoming anime series as the protagonists' main rivals.
The newly announced cast is as follows:
Yu Serizawa (Shera in How NOT to Summon a Demon Lord) as Ren Kurogane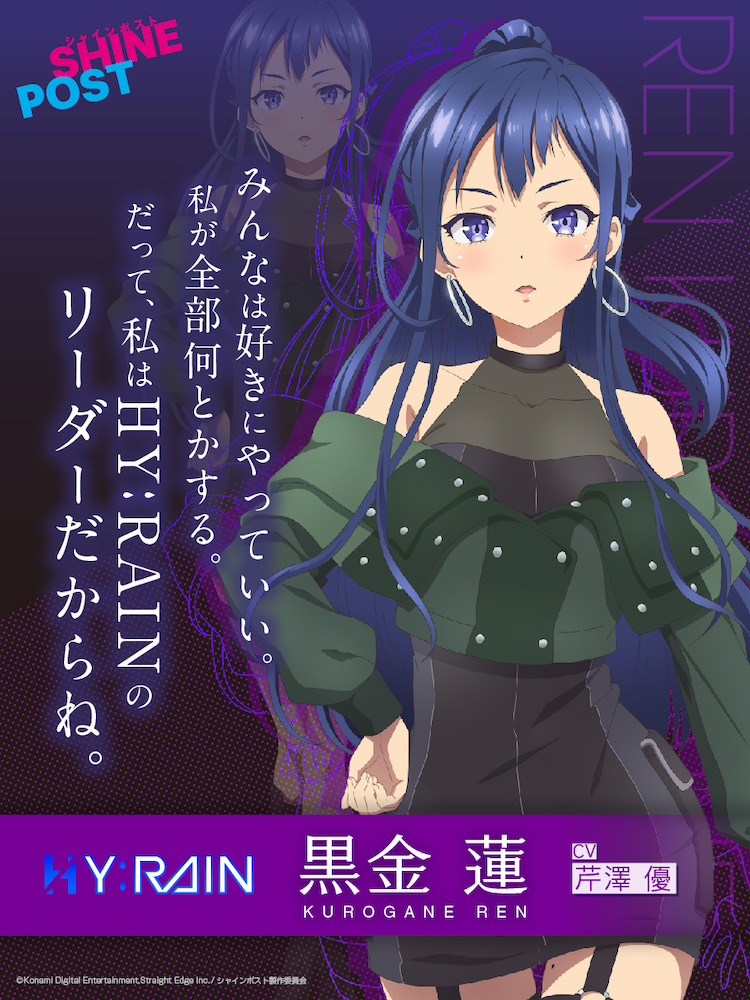 Miyu Kubota (Karin in Love Live! Nijigasaki High School Idol Club) as Itoha Karabayashi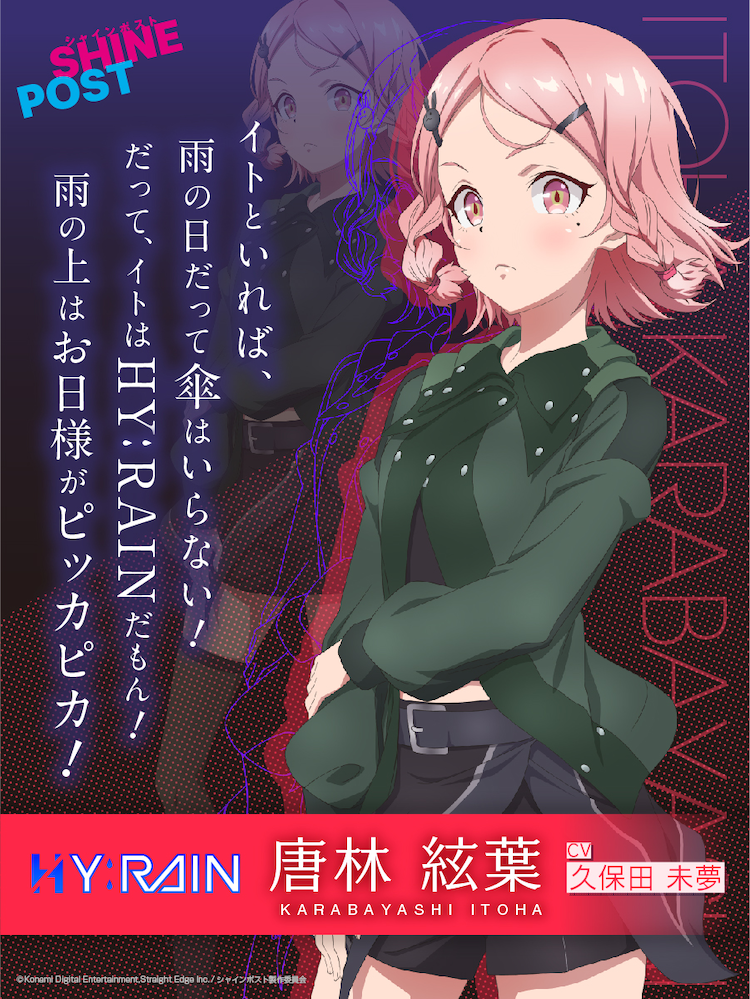 Kurumi Takase (Mona in PuraOre! ~Pride of Orange~) as Aoba Karabayashi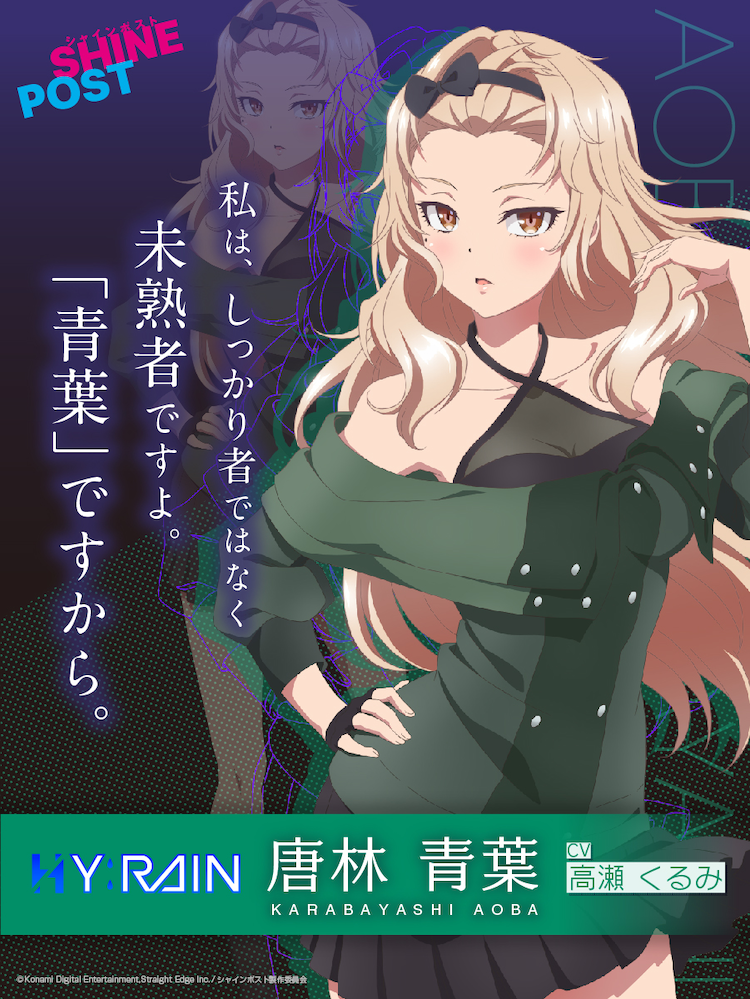 Tomoyo Takayanagi (Mira in Asteroid in Love) as Nanoka Hiumi
Arisa Kouri (Chiho in My Sweet Tyrant) as Yawara Naekawa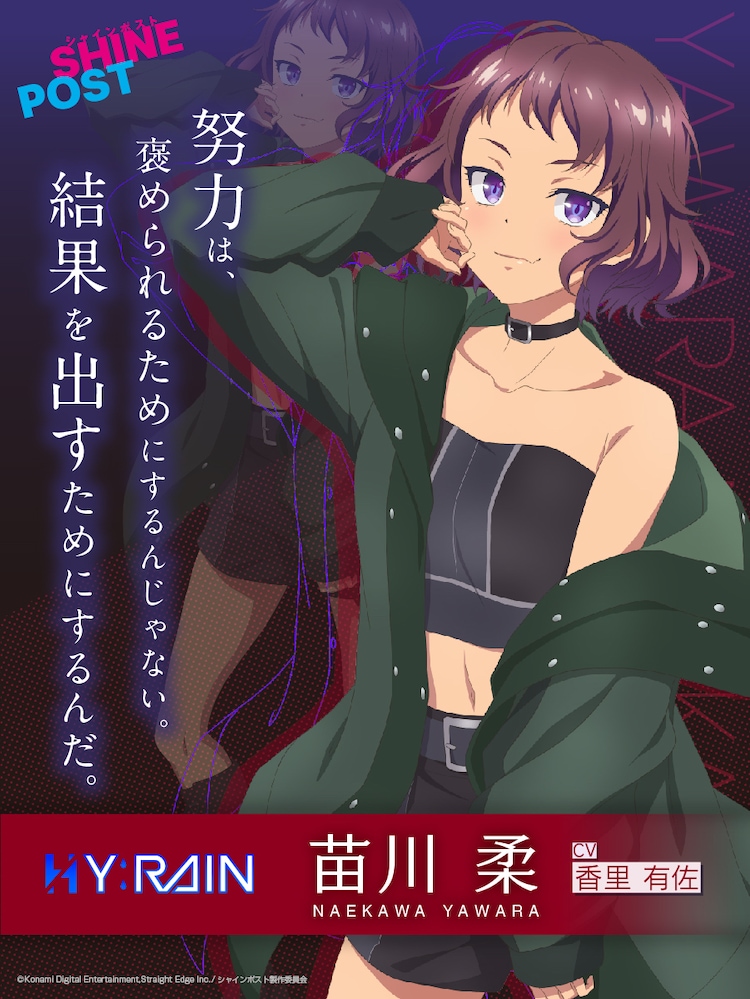 SHINE POST will center on the fledging idol group TiNgS, which includes these members (from left to right):
Rimo Hasegawa as Yukine Gionji
Moeko Kanisawa as Kyoka Tamaki
Sayumi Suzushiro (Uruka in We Never Learn: BOKUBEN) as Haru Nabatame
Yuko Natsuyoshi (Himeko in Show by Rock!! Stars!!) as Rio Seibu
Rika Nakagawa as Momiji Ito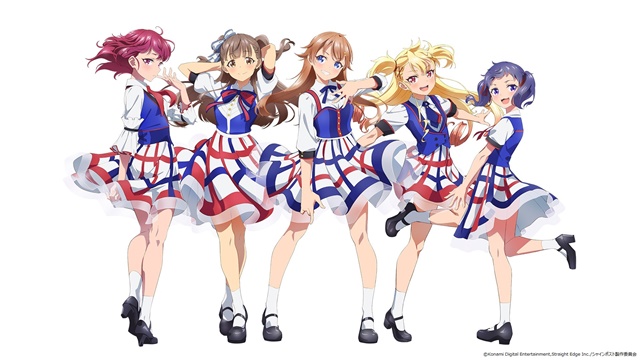 The anime series is being directed by Kei Oikawa (My Teen Romantic Comedy SNAFU) at Studio KAI (Super Cub) for a Summer 2022 broadcast, with series composition by SPP and Buriki's (Nagi-Asu: A Lull in the Sea) original character designs adapted for animation by Yoshihiro Osada (Charlotte key animator).
Source: Comic Natalie

Der shy man behind @Shymander, Liam is a timezone-fluid Aussie with a distinct fondness for anime, Eurovision and creating odd stats projects despite hating math.