The odd-couple comedy about a washed-up hero and the demon lord trying to get him back into shape is getting an anime adaptation!
Level 1 Demon Lord and One Room Hero, a manga series by Laid-Back Camp manga anthology contributor toufu, announced its upcoming anime project today on its brand new Twitter account. The series will star Yūichi Nakamura (Hawks in My Hero Academia) as shut-in former hero Max, and Naomi Ōzora (Jahy in The Great Jahy Will Not Be Defeated!) as the demon lord he defeated ten years ago — now reincarnated, underpowered, and raring for a fight.
Check out the teaser PV to hear them in action:
And see Toufu's celebratory key visual: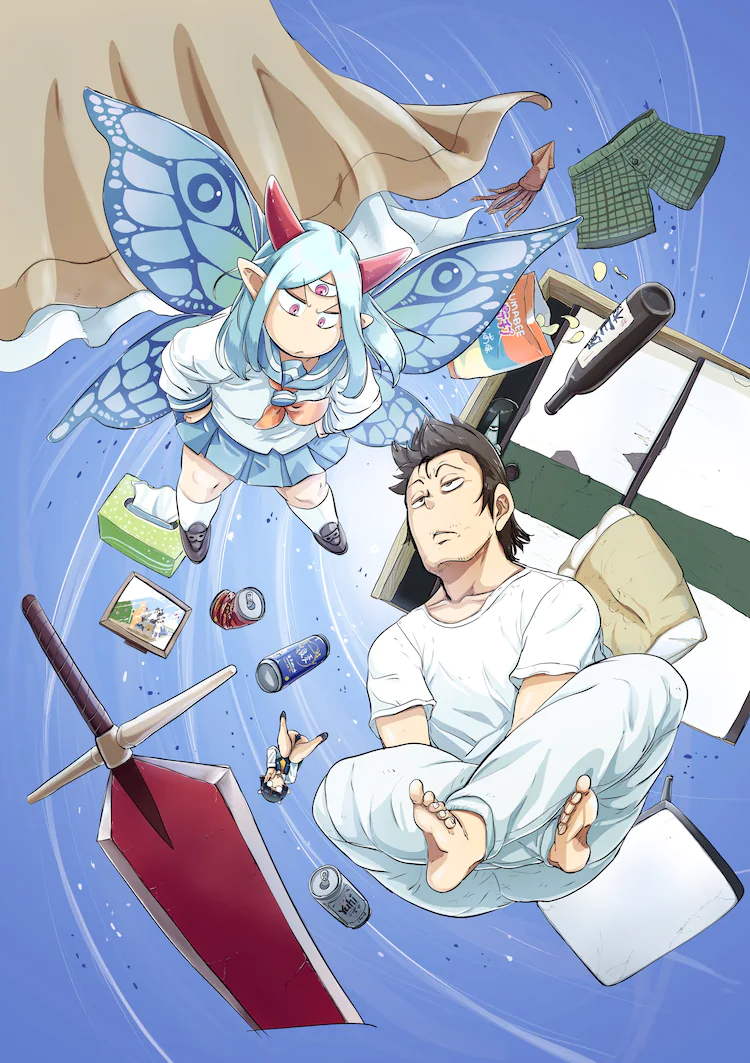 Level 1 Demon Lord and One Room Hero is published in Japan via Houbunsha's COMIC FUZ app and website, which are offering free access to the entire story so far from March 29 to April 4. The manga is licensed in English by Seven Seas Entertainment, who give it this summary:
The Demon Lord has been defeated by a brave warrior, but is destined to arise again! Ten years later, he emerges early from his slumber to exact his revenge. However, he returns to find that neither the world nor the legendary hero are what they once were. Can the powers of darkness triumph over…a shut-in slob?
Keep your eyes peeled for more news on this project!
Source: Comic Natalie, @Lv1room on Twitter
——