Soichiro Yamamoto's In The Heart of Kunoichi Tsubaki is stacked with female ninjas of all shapes and sizes, which is put on full display in a new character video that highlights 38 of them from the upcoming anime adaptation:
✧・━・✦・━・✧・━・✦・━・✧・━・✦
TVアニメ「くノ一ツバキの胸の内」
全員集合!キャラクターPV公開????
✦・━・✧・━・✦・━・✧・━・✦・━・✧

38名のキャラクターが登場する
スペシャルなPVを公開✨https://t.co/FeXn49gFmw

4月9日(土)24:00~の放送をお楽しみに????#くノ一ツバキ pic.twitter.com/omy6eOFPIm

— TVアニメ『くノ一ツバキの胸の内』 (@tsubaki_anime) March 27, 2022
The highlighted characters and their equally stacked cast members (that have been announced so far) include, from left to right:
---
Dog Squad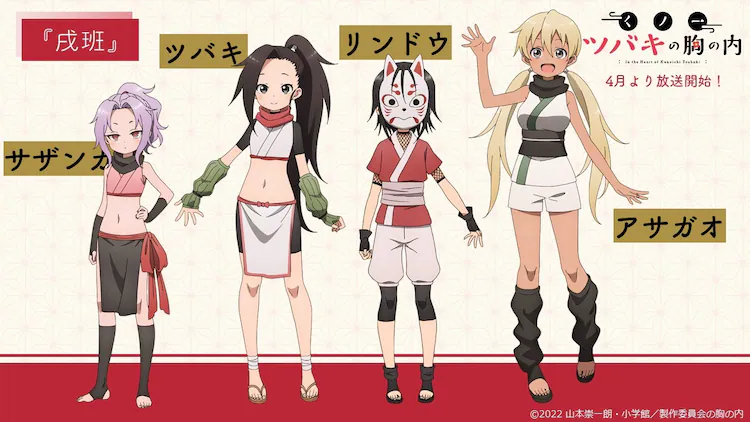 Rat Squad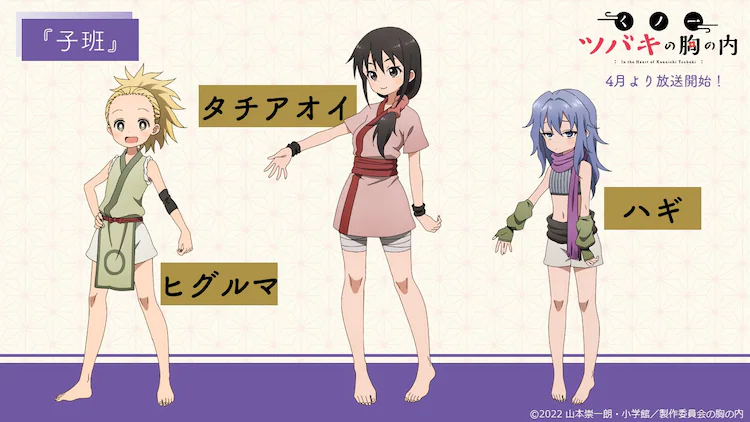 Ox Squad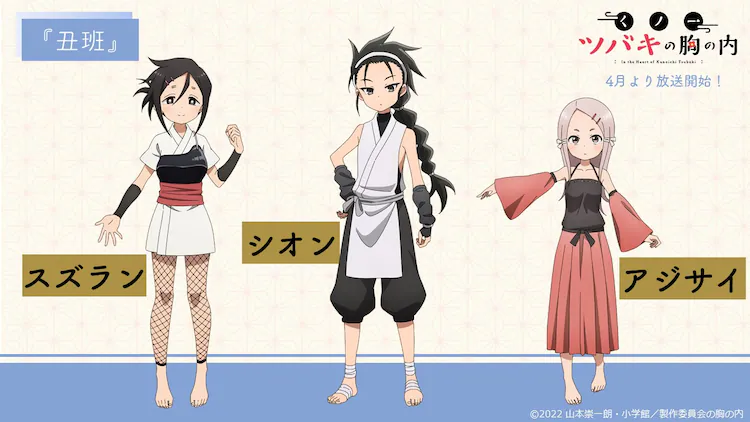 Tiger Squad
Ayaka Nanase (Reiko in Super Cub) Itadori
Mayu Minami (Parviz in Gundam Build Divers Re:RISE) as Fuki
Misaki Watada (Delmin in Show by Rock!! Stars!!) as Ume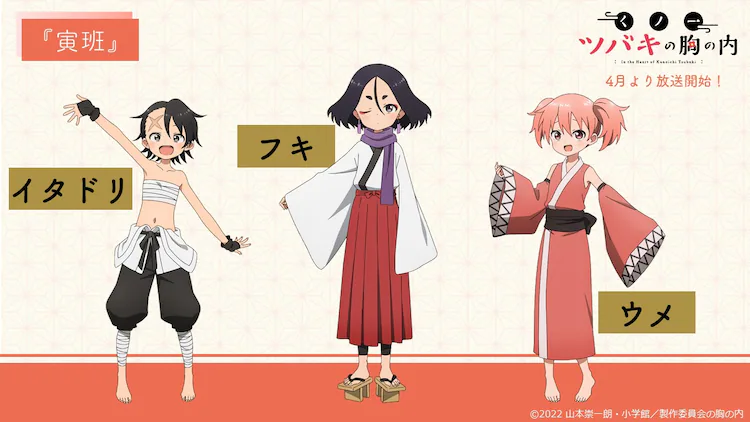 Rabbit Squad
Mukuge
Kagetsu
Hototogisu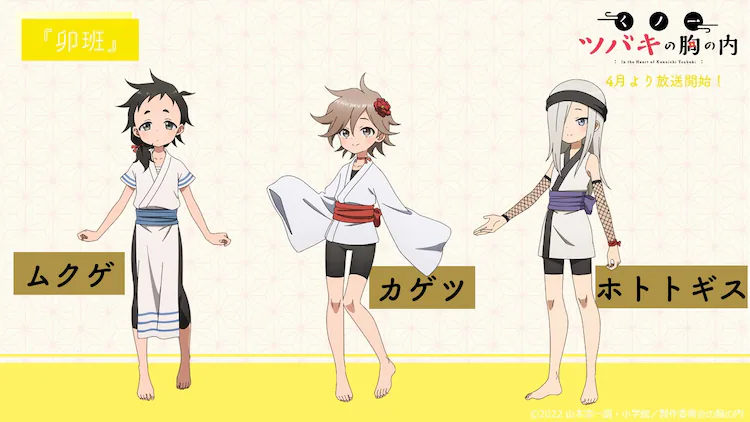 Dragon Squad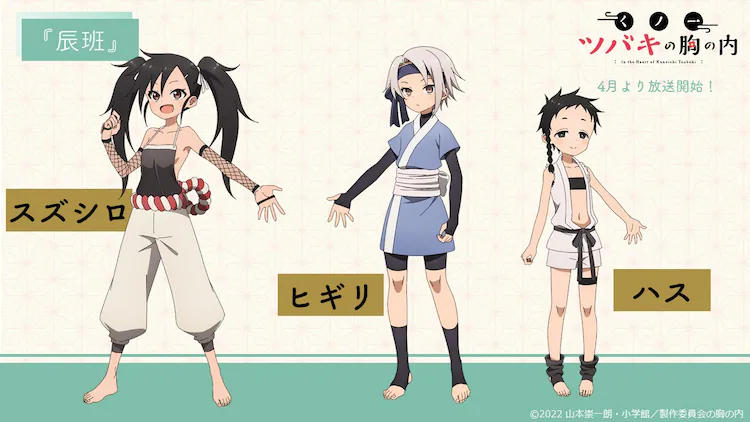 Snake Squad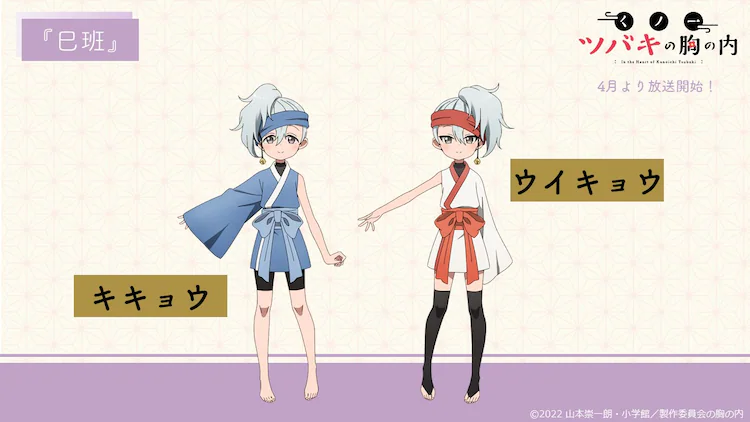 Horse Squad
Maria Naganawa (Kanna in Miss Kobayashi's Maid Dragon) as Kibushi
Marika Kono (Saki in Mitsuboshi Colors) as Hinagiku
Yo Taichi (Kaoru in Kageki Shojo!!) as Oniyuri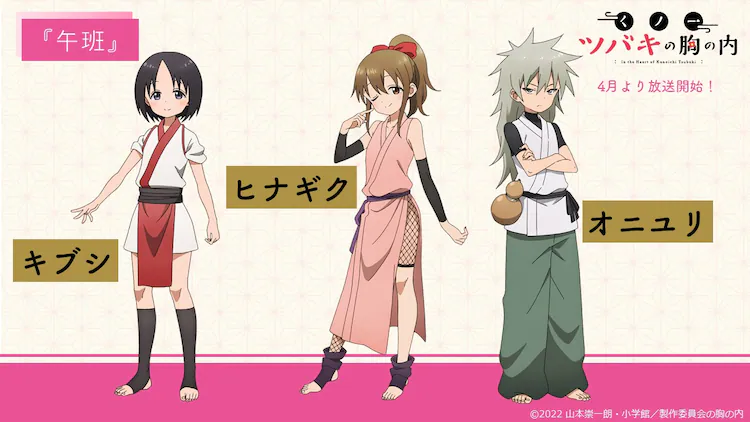 Ram Squad
Manaka Iwami (Tohru in Fruits Basket) as Mizubasho
Aya Yamane (Ruhuyu in Show by Rock!! Stars!!) as Benisumomo
Miyu Tomita (Riko in Made in Abyss) as Towata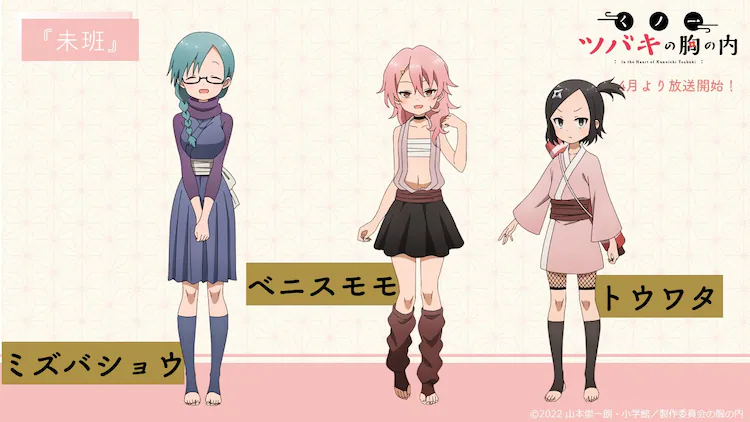 Monkey Squad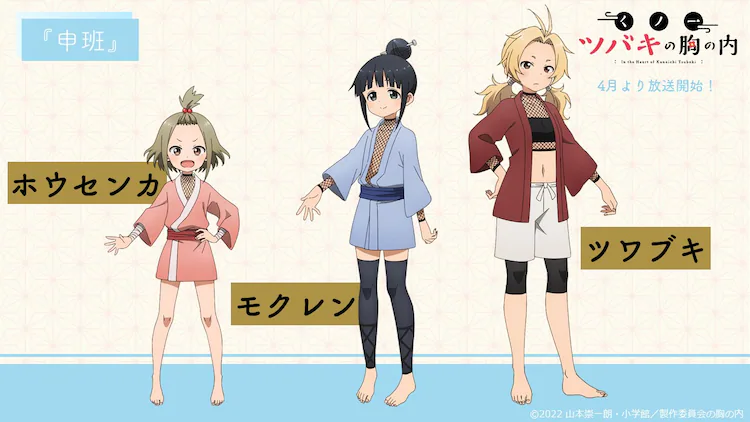 Rooster Squad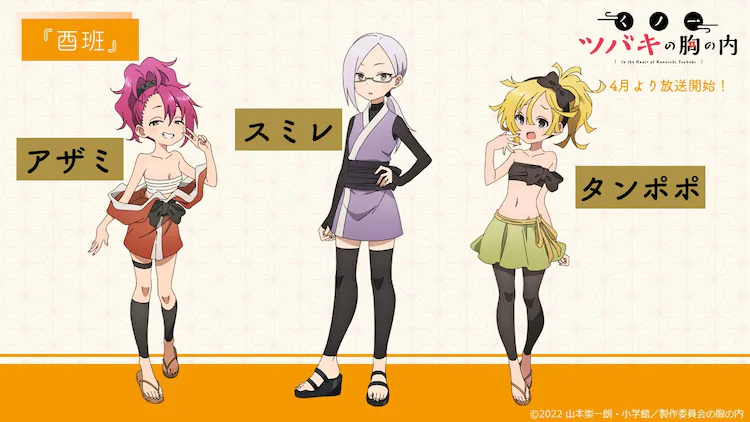 Boar Squad
Aogiri
Dokudami
Shakuyaku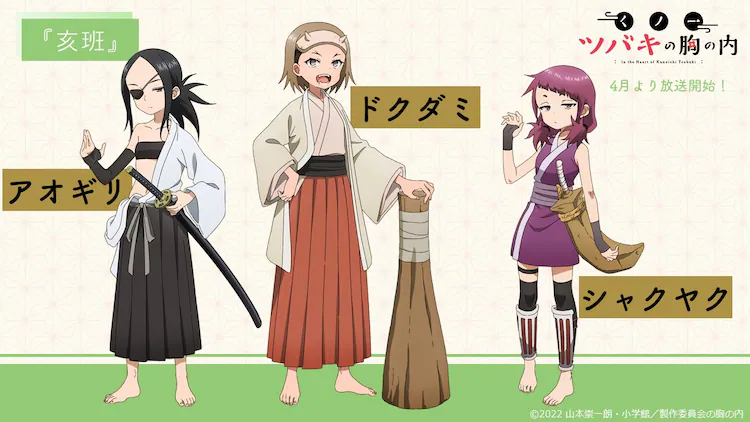 Teachers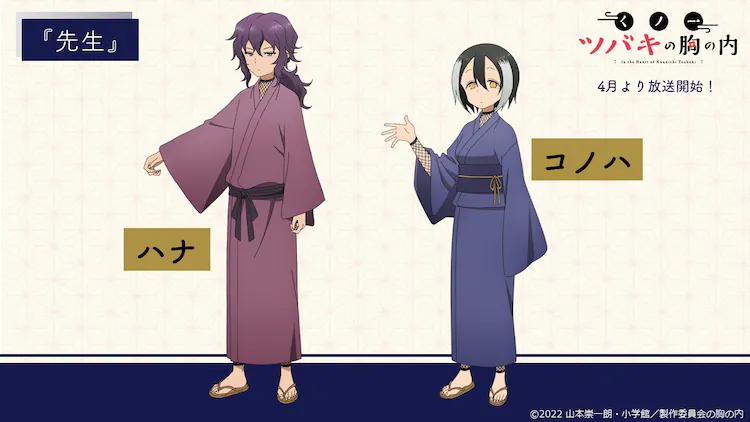 ---
Based on the manga by Soichiro Yamamoto (Teaser Master Takagi-san), In The Heart of Kunoichi Tsubaki is being directed by Takudai Kakuchi (Tokyo Autumn Session) at studio CloverWorks, with Konomi Shugo (Tropical-Rouge! Precure) as scriptwriter, Yosuke Okuda (BLEND-S) as character designer and Yusuke Shirato (RUMBLE GARANNDOLL) as music composer.
In The Heart of Kunoichi Tsubaki will be simulcast from April 9 on Crunchyroll, who released an official English-subtitled trailer for the anime:
Source Comic Natalie, In The Heart of Kunoichi Tsubaki official website

Der shy man behind @Shymander, Liam is a timezone-fluid Aussie with a distinct fondness for anime, Eurovision and creating odd stats projects despite hating math.