Anime vampires were all the rage in 2021, and the trend is continuing into 2022 with Vampire in the Garden, a new original anime from WIT Studio that showed off a new visual, the first trailer and more at Netflix's AnimeJapan 2022 stage event: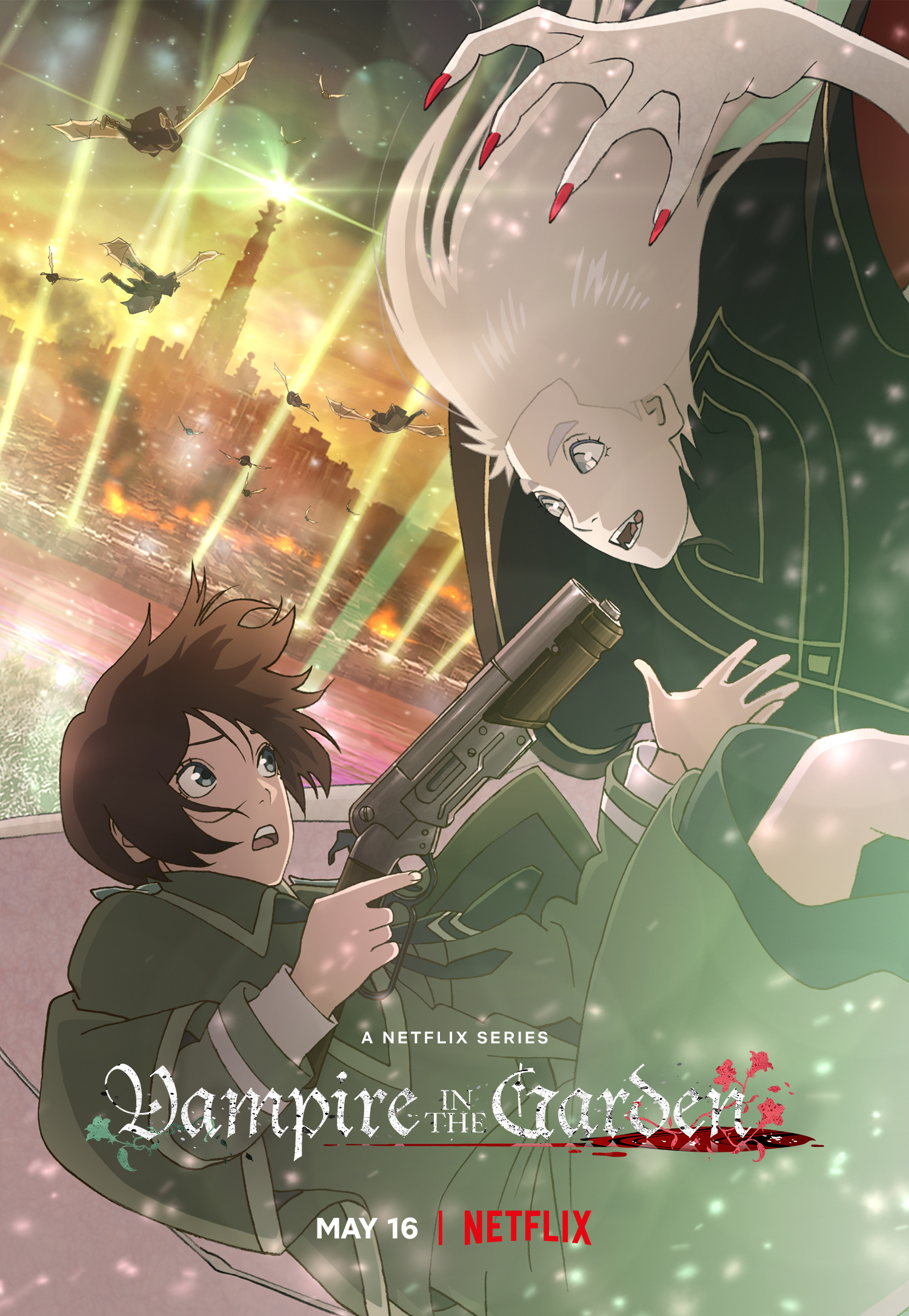 The English-subtitled trailer highlights the chance meeting between Fine, played by Yu Kobayashi (Noi in Dorohedoro), and Momo, played by Megumi Han (Momoji in Fruits Basket), and the dark world they live in:
Also heard in the trailer are these additional cast members, which were revealed during the event:
Vampire in the Garden is being directed by Ryotaro Makihara (The Empire of Corpses) and Hiroyuki Tanaka (Attack on Titan assistant director) at WIT Studio, with character designs by Tetsuya Nishio (Naruto), who also serves as chief animation director, and music by Yoshihiro Ike (takt op.Destiny).
The original anime is set to be released on May 16 on Netflix, who describes the series as:
One cold winter, humanity lost its battle with the vampires, and with it, most of where they called home. A small population of survivors created a wall of light in a small town to protect them and give them a place to live in peace.
The protagonist, Momo, lives a repressed life but still wishes to coexist with the enemy, the vampires. Fine, the vampire queen, once loved humans and disappeared from the battlefield. As war rages through the humans' town, the two have a fateful encounter. Once upon a time, humans and vampires lived in harmony in a place called Paradise. This is the story of a young girl and a vampire on a journey to find Paradise.
Source: Netflix Anime official Twitter account, AnimeJapan 2022 stream

Der shy man behind @Shymander, Liam is a timezone-fluid Aussie with a distinct fondness for anime, Eurovision and creating odd stats projects despite hating math.