With a subtle maneuver at AnimeJapan 2022, When Will Ayumu Make His Move? today revealed two more additional cast members ahead of its Summer 2022 broadcast:
Previously announced cast members include:
Yohei Azakami (HImuro in Aggretsuko Season 4) as Ayumu Tanaka
Kanna Nakamura as Urushi Yaotome
Hina Yomiya (Shinju in My Dress-Up Darling) as Sakurako Mikage
Tsubasa Gouden as Takeru Kakuryu
Based on the manga by Soichiro Yamamoto, When Will Ayumu Make His Move? is being directed by Mirai Minato (The Dungeon of Black Company) at studio SILVER LINK., with series composition by Deko Akao (Komi Can't Communicate) and character designs by Kazuya Hirata (BOFURI: I Don't Want to Get Hurt, so I'll Max Out My Defense.).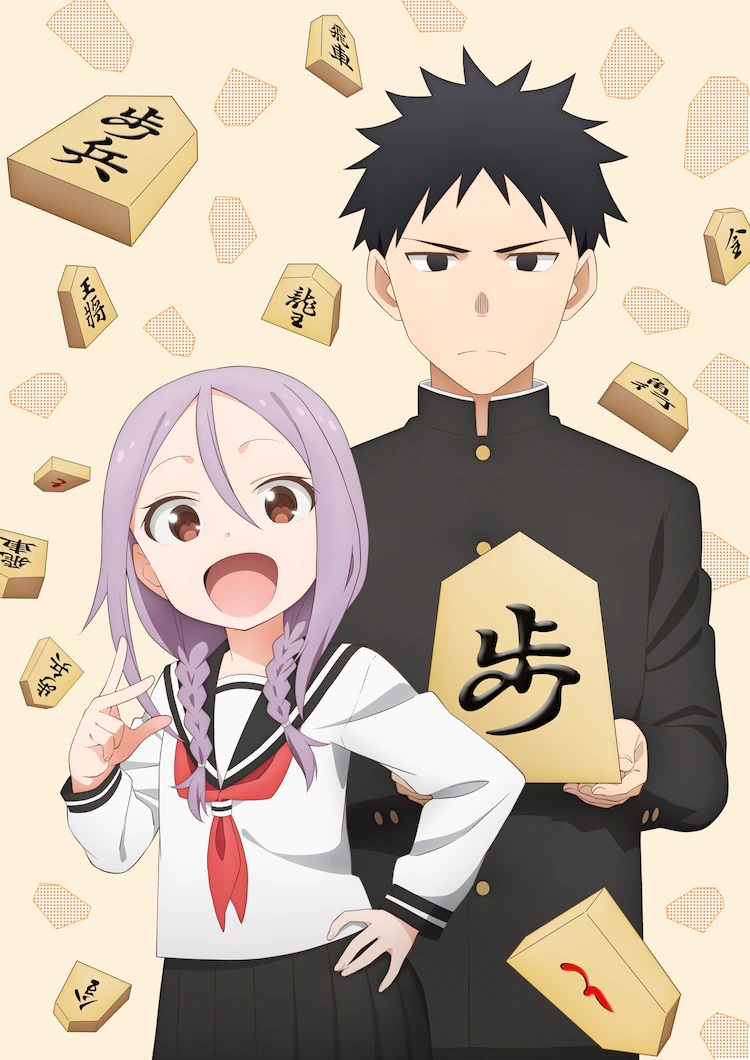 Kodansha Comics, who publishes the manga's official English version, describes the series as:
Yaotome's the president of the shogi club at her high school, and she's pretty sure that Ayumu, an underclassman and the only other member of the club, has a huge crush on her. They get together to play shogi every day after school, but no matter what she does, she can't seem to get him to confess his feelings! What she doesn't know is that Ayumu has made a pact with himself to reveal his love only after he's beaten Yaotome at shogi for the first time. Yet there's one big issue with this plan…he really sucks!
Source: Comic Natalie

Der shy man behind @Shymander, Liam is a timezone-fluid Aussie with a distinct fondness for anime, Eurovision and creating odd stats projects despite hating math.