It was announced at AnimeJapan 2022 that WATATEN!: An Angel Flew Down to Me: Precious Friends, the forthcoming anime feature film adaptation of Nanatsu Mukunoki's four-panel yuri comedy manga WATATEN!: An Angel Flew Down to Me, is set to be released in Japan in the early fall of 2022. A new key visual featuring Hana Shirosaki in a white yukata was also released.
Story introduction:
Hana, Hinata, Noa, Koyori, and Kanon are always good friends. Today, they are having a friendly sweets party at home with Miyako's homemade sweets! The flower-shaped cookies look just like the hair ornaments worn by Hana. The hair ornament was a precious treasure that Hana received from her grandmother when she was little, and everyone was intrigued by the story. And as "practice for the school trip," they decide to go visit Hana's grandmother's house…! The "first" outing for everyone is about to begin♪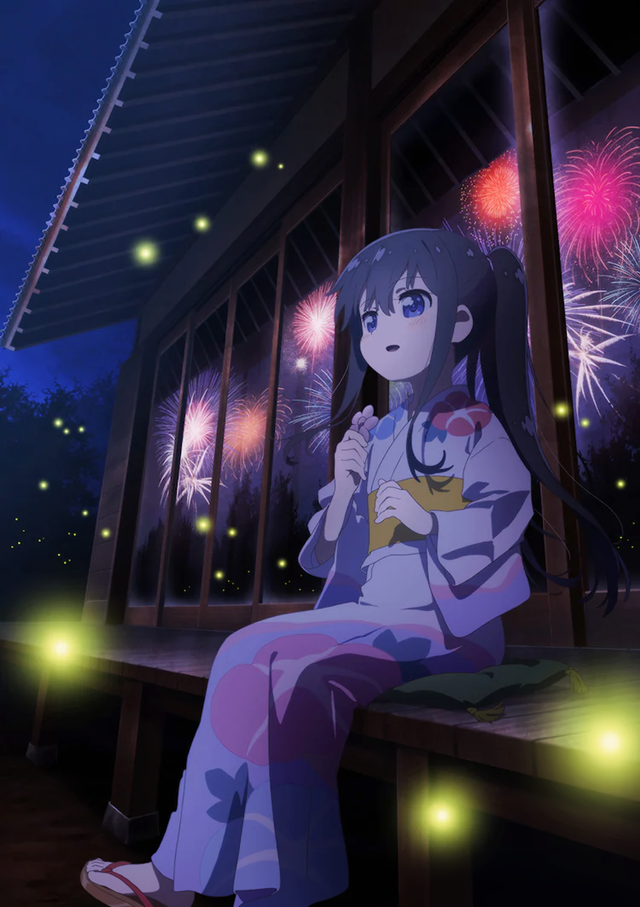 ????大 発 表????

/
私に天使が舞い降りた!
プレシャス・フレンズ
2022年《初秋》劇場公開決定‼
\

超絶天使な新キービジュアルも公開‼

蛍の光の中、花火を眺める花ちゃん。
浴衣姿がとっても天使なビジュアルです????????#wataten pic.twitter.com/OFZUOQ3rW3

— TVアニメ「私に天使が舞い降りた!」公式????2022年劇場公開決定???? (@watatentv) March 26, 2022
It was also announced that the film's yet-titled theme song will be sung by the five-member voice actress unit Wataten☆5, and that their second live concert is decided to be held.
The unit consists of the five voice cast members who played the girls of elementary school age in the anime franchise – Maria Sashide (Hana Shirosaki), Rika Nagae (Hinata Hoshino), Akari Kito (Noa Himesaka), Hitomi Ohwada (Koyori Tanemura), and Naomi Ozora (Kanon Konomori). They performed the TV anime's OP song "Kimama na Tenshi-tachi" and ED song "Happy Happy Friends."
????大 発 表????

「私に天使が舞い降りた!プレシャス・フレンズ」
主題歌を担当するのは、みーんなだいすき❣

わたてん☆5に決定????

さらに……

《2ndワンマンライブ》が大決定~~‼

主題歌&ライブの続報をどうぞお楽しみ????✨#wataten pic.twitter.com/2t032SxLbB

— TVアニメ「私に天使が舞い降りた!」公式????2022年劇場公開決定???? (@watatentv) March 26, 2022
WATATEN☆5: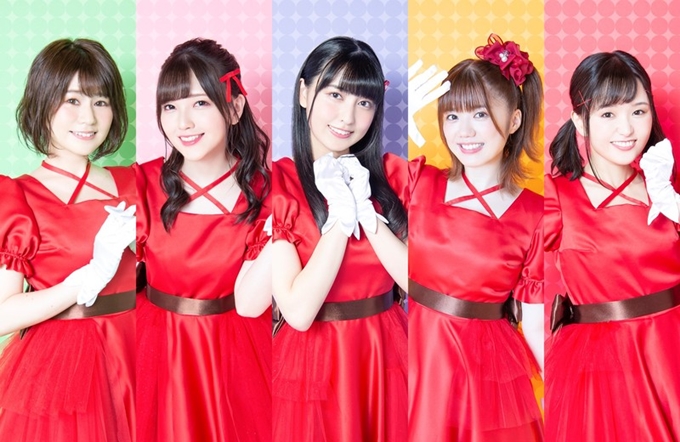 "Kimama na Tenshi-tachi" MV:
---
Source: "WATATEN!: An Angel Flew Down to Me: Precious Friends" official website / Twitter
©Nanatsu Mukunoki, Ichijinsha/Wataten Production Committee