"LiSA Another Great Day," a documentary that follows the debut 10th anniversary year of anisong singer LiSA, will be streamed on Netflix worldwide in the fall of 2022. This will be the first Netflix original documentary for a Japanese solo artist.
This documentary will be the final part of LiSA's solo debut 10th anniversary project "LiiiiiiiiiiiiiiiSA" which has been in progress since April of 2021. It will closely follow the days of LiSA and gives a close-up look at the true face of hers, which can only be seen here.
Acclaimed TV producer/documentary director Takatoshi Sado, known for his works for NHK's Kohaku Uta Gassen, serves as director. "LiSA-san is a top star, but she is a very ordinary person who is anxious in her daily life," he said. "When she works, for some reason, she has her own troubles. But I can always empathize with the way she overcomes these challenges and continues to grow day by day. I am happy to share her true face with Netflix members around the world."
Introduction:
This is a documentary that reveals the true face of LiSA, whose many hit songs, including the theme song for "Demon Slayer: Kimetsu no Yaiba," have earned her fans not only in Japan but also around the world. Because of her "humble" but "unbending" way of life, she has been confronted with various realities and has made many mistakes in her life. After such experiences, the girl who admired Avril Lavigne and started a band has grown up to become one of Japan's leading artists, celebrating its 10th anniversary in 2021.
She has realized her dream of becoming a rock singer, which she had envisioned in her school days, by dedicating herself as a member of the team that makes up "LiSA" without overconfidence in herself.
In this documentary, we follow LiSA's journey through the ups and downs of her life as she heads into a new phase of her 10th anniversary project, and we meet her at the creative site where her songs and live performances, which form the foundation of LiSA, are created, in order to make every day a "better day". A documentary that explores the true face of LiSA, a human being who continues to run straight ahead.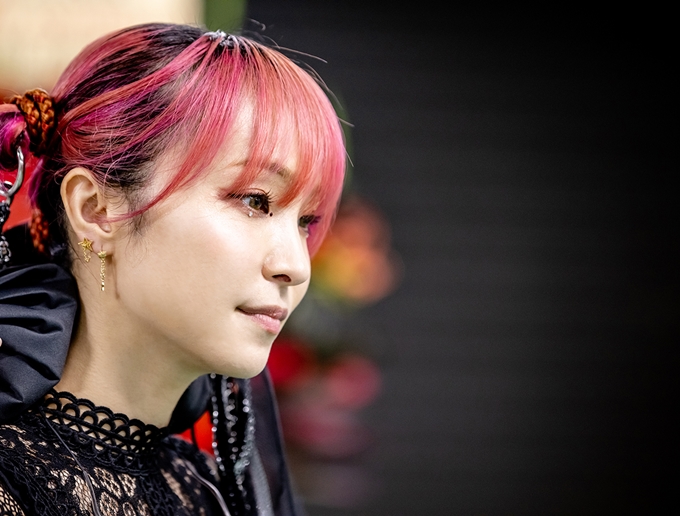 【LiiiiiiiiiiSA 10つめのi=愛】
Netflixドキュメンタリー『LiSA Another Great Day』2022年秋に全世界独占配信が決定しました。#LiSA#LiSA_10th#Netflix

— LiSA_STAFF (@LiSA_STAFF) March 25, 2022
---
Source: SACRA MUSIC press release
© SACRA MUSIC