The official website for the Detective Conan anime franchise's next 25th feature film Detective Conan: The Bride of Halloween has confirmed that it will also be screened in the IMAX, MX4D, 4DX, and DOLBY CINEMA theaters across Japan on its release day of April 15, 2022. Combined with the regular version, the film will be shown in a total of 500 theaters in Japan, which will be the largest number of theaters in the history of the Detective Conan anime franchise.
In addition to the poster visuals for the IMAX version featuring Conan Edogawa with the streets of Shibuya in the background and the MX4D and 4DX version featuring a sharp-eyed Rei Furuya, the "Ultimate" special trailer with the keywords "wedding," "Furuya," "classmate," and "Shibuya" has also been released.
IMAX version poster visual: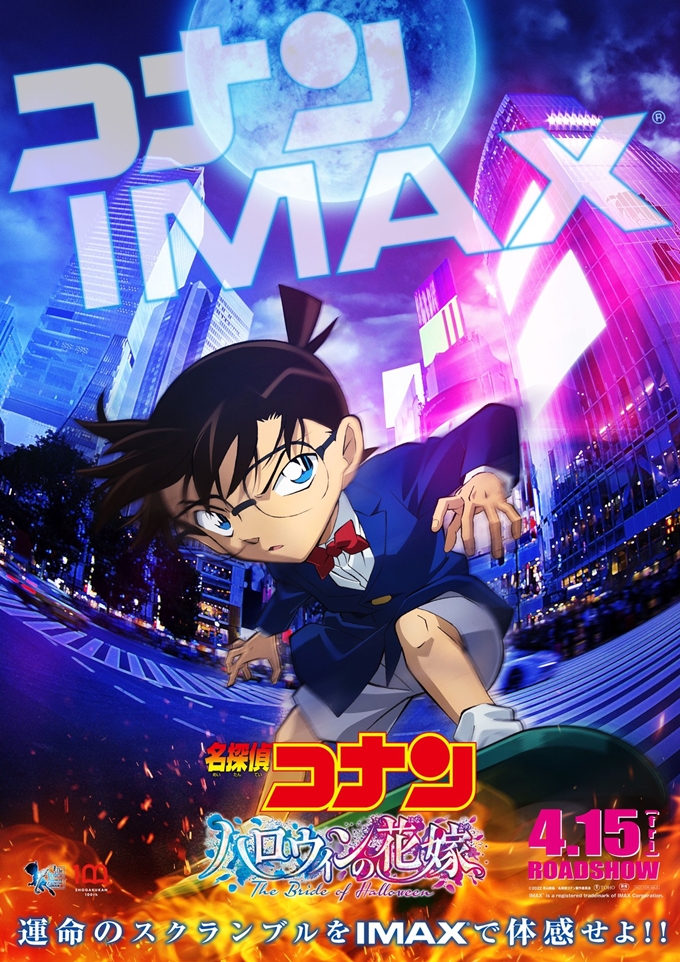 MX4D/4DX version poster visual: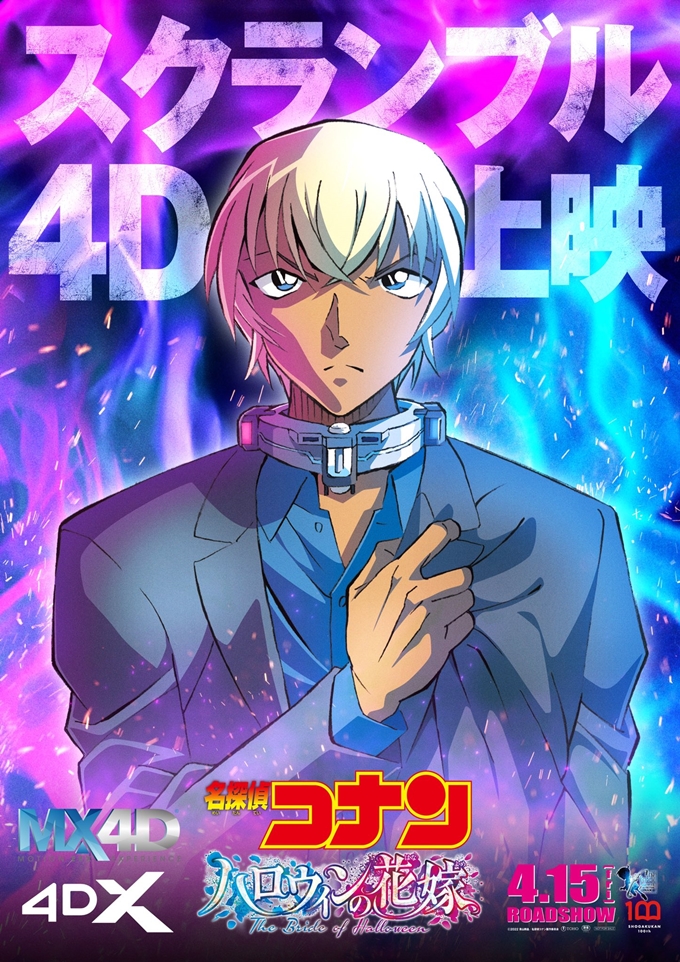 #ハロウィンの花嫁
4月15日(金)通常版劇場公開と合わせて、
IMAX,MX4D,4DX,DOLBY CINEMA
同時上映決定!!

疾走感溢れる〈コナンver〉
鋭い眼差しの〈降谷ver〉
2種類のポスタービジュアルも解禁✨

是非劇場内でご覧ください????

上映劇場一覧▼https://t.co/uLbhFIVRHp pic.twitter.com/3dpo1VaWoq

— 劇場版名探偵コナン【公式】 (@conan_movie) March 24, 2022
Detective Conan: The Bride of Halloween is scheduled to be released in Japan on April 15, 2022.
Full trailer:
Main poster visual: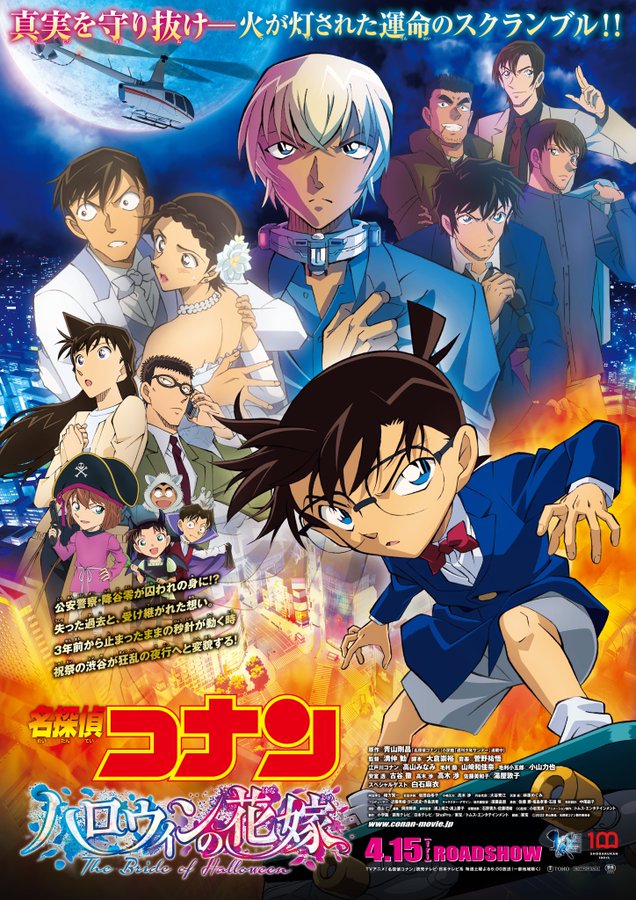 Story introduction:
Shibuya, Tokyo, is bustling with the Halloween season. A wedding is being held at Shibuya Hikarie, where Detective Miwako Sato of the Metropolitan Police Department is dressed in a wedding dress. While Conan and the other invited guests are watching, an assailant suddenly bursts in, and Detective Wataru Takagi, who was trying to protect Sato, is injured. Takagi survived and the situation was settled, but in Sato's eyes, the image of the grim reaper that she had seen when Detective Matsuda, the man she had been in love with, had been killed in a series of bombings three years ago, overlapped with Takagi's.
At the same time, the perpetrator of the bombings escapes from prison. Is this really a coincidence? Rei Furuya (Toru Amuro), a member of the public safety police, is hunting down the man who killed his classmate, Detective Matsuda, but a mysterious person in disguise suddenly appears and puts a collar bomb on him.
Conan visits the underground shelter where Amuro is hiding out to disarm the collar bomb, and hears about an incident three years ago when he and his now deceased classmates from the police academy encountered an unidentified virtual bomber named "Plamya" in Shibuya. As Conan and his team investigate, a disturbing shadow begins to loom over them.
---
Source: "Detective Conan" film series official website / Twitter
©2022 Gosho Aoyama/Detective Conan Production Committee