The official site and social media accounts for the Orient TV anime have announced that the series will getting a second cour that will premiere in July of this year. To celebrate, a new key visual and celebratory illustration by the manga's author Shinobu Ohtaka was posted alongside the confirmation, along with additional cast members that will join the second cour:
TVアニメ「#オリエント」 解禁
/
第2クール「淡路島激闘編」
2022年7月放送決定
\
原作 #大高忍 先生から
お祝いイラストが到着

追加キャストも解禁????
上杉竜臣 #前野智昭
直江兼竜 #花江夏樹
甘粕政紀 #中島ヨシキ
島津秋弘 #内山昂輝
尼子勝巳 #梶原岳人 https://t.co/sCnzAbm4Wf pic.twitter.com/w8eZrZcbjc

— TVアニメ「オリエント」公式@第2クール「淡路島激闘編」22年7月放送決定! (@orient_PR) March 23, 2022
Key Art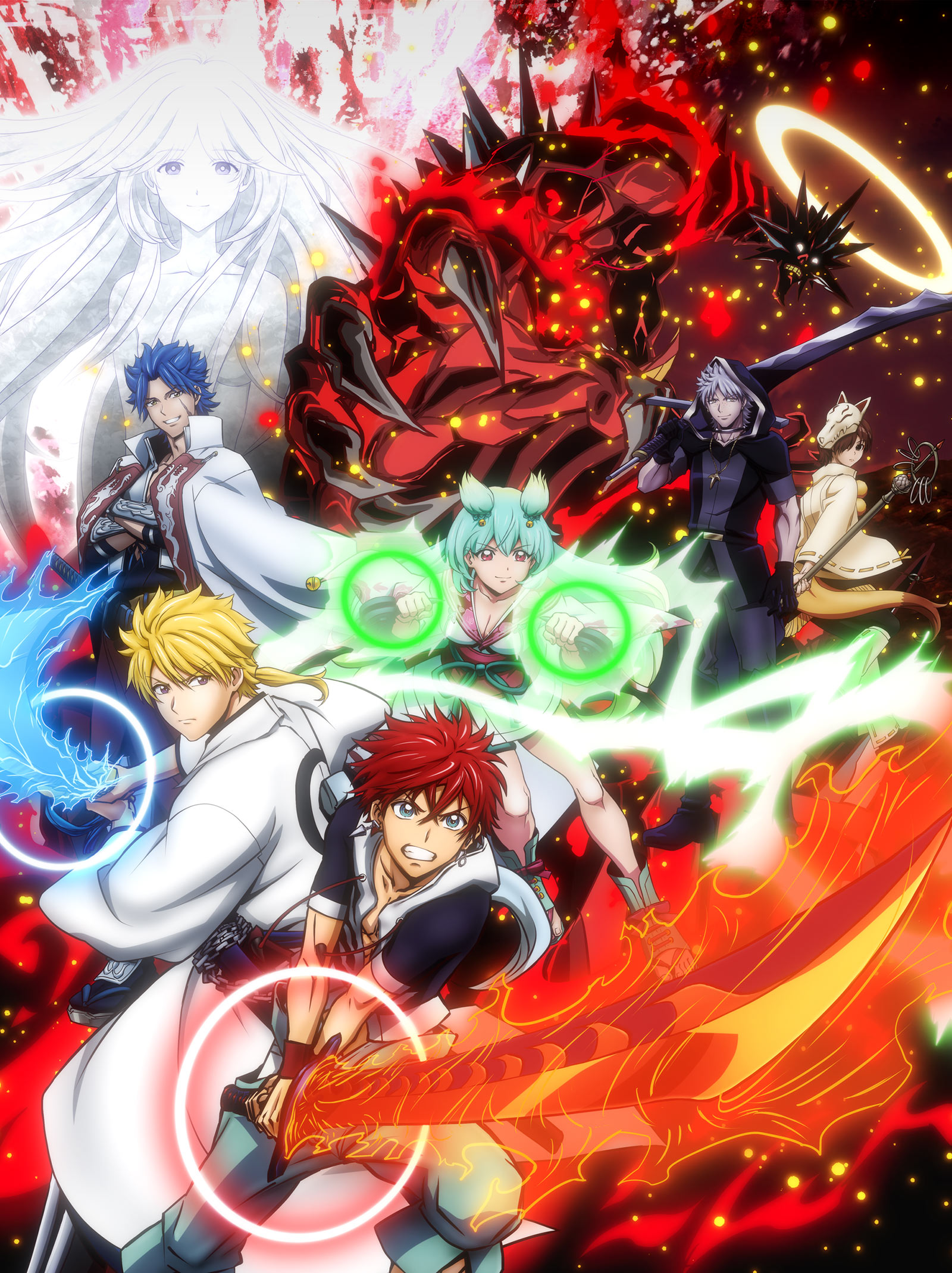 The additional cast members revealed include Tomoaki Maeno as Tatsuomi Uesugi, Natsuki Hanae as Naoe Kanryu, Yoshiki Nakajima as Masaki Amakusa, Kōki Uchiyama as Akihiro Shimazu, and Gakuto Kajiwara as Amago Katsumi. Crunchyroll streamed the first cour starting in January and describes the series:
During the Warring States era, the feuding generals were suddenly struck down one after another by the demonic Kishin. In the 150 years since, groups of individuals have continued to resist Kishin control. They are called Bushi bands. When they were young, Musashi and Kojiro would hear tales about the Bushi from Kojiro's father, and the two of them dream to form the strongest Bushi band. One day, as Musashi struggles with his choices, he witnesses humans being torn apart by oni. Forced to face the truth, Musashi rises up against the powerful oni to make his dream with Kojiro come true!
SOURCES: Official Site, Official Twitter
©大高忍・講談社/「オリエント」製作委員会