Another round of reincarnated otome villainess antics is headed our way with I'm the Villainess, So I'm Taming the Final Boss, which just revealed a pair of teaser visuals and a promo video, as well its main staff, cast and a Fall 2022 broadcast: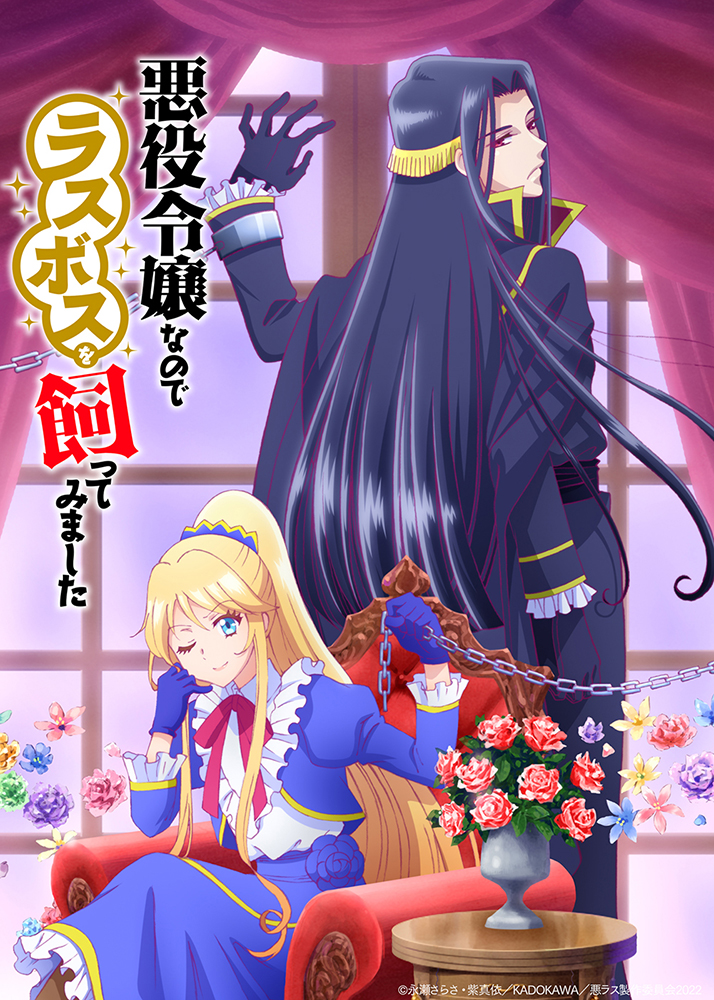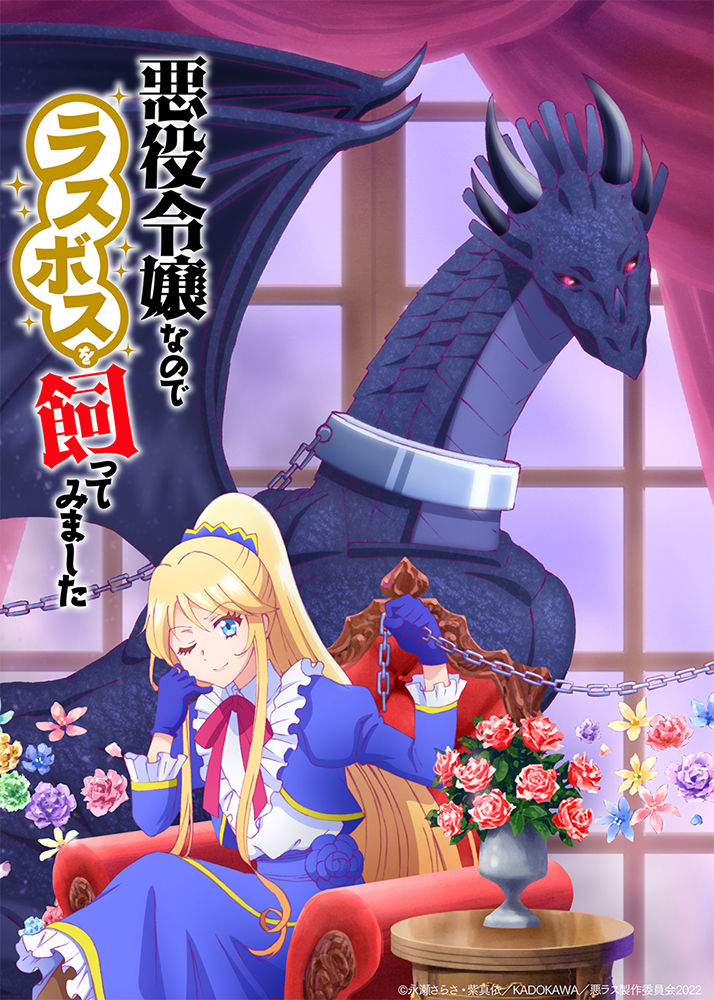 As highlighted in the promo video, the main cast features Rie Takahashi (Emilia in Re:ZERO -Starting Life in Another World-) as Aileen Lauren Dautriche, Yuichiro Umehara (Kimura in Heaven's Design Team) as Claude Jean Elmir and Toshiki Masuda (Porco in Attack on Titan) as Cedric Jean Elmir.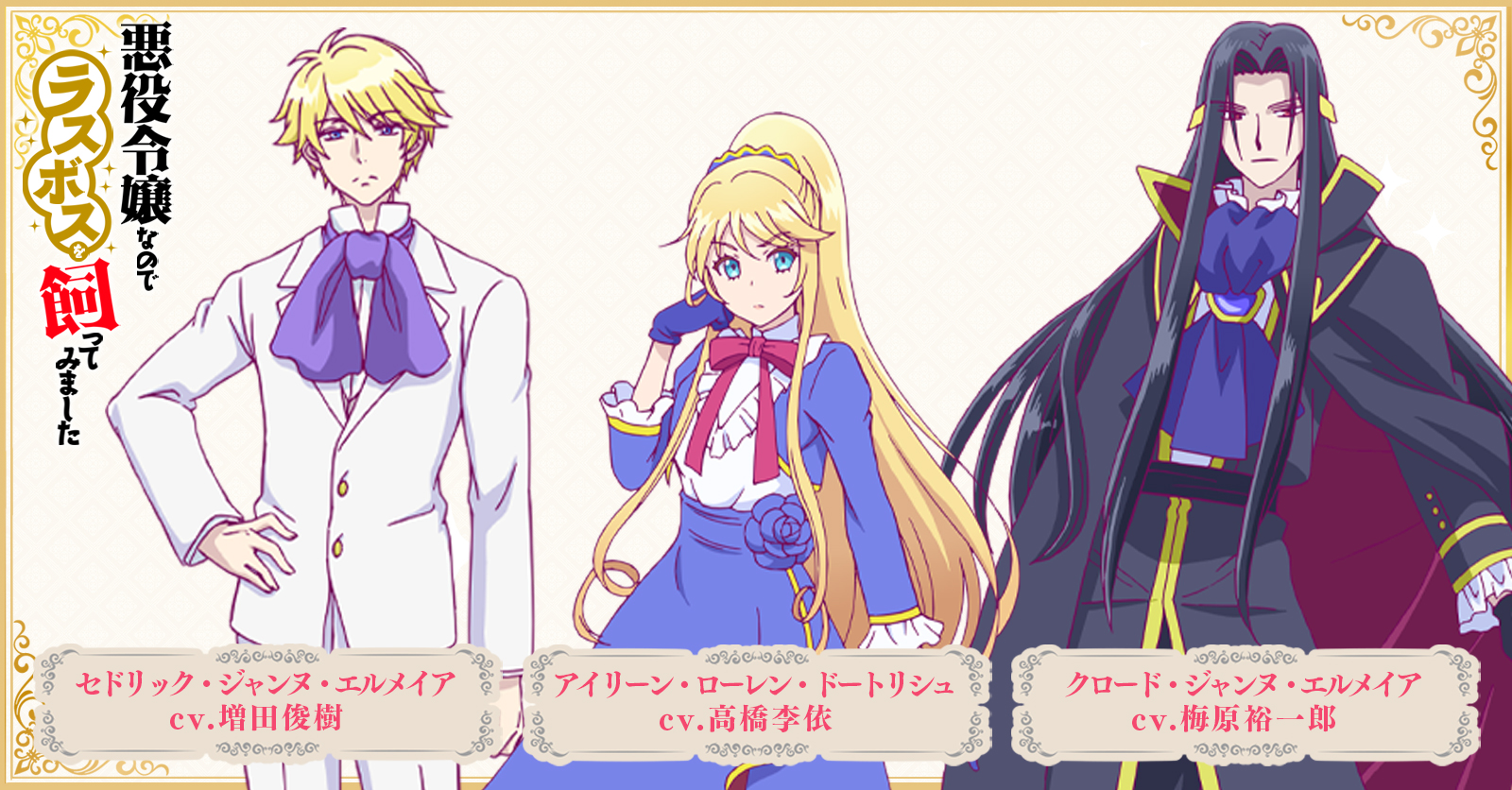 Based on the light novels by Sarasa Nagase and Mai Murasaki, I'm the Villainess, So I'm Taming the Final Boss is being directed by Kumiko Habara (I'm Standing on a Million Lives) at studio MAHO FILM, with series composition by Kenta Ihara (Saga of Tanya the Evil) and character designs by Momo Makiuchi, Eri Kojima (In the Land of Leadale) and Yuko Oba (I'm Standing on a Million Lives sub-character design).
Most of the team behind My Next Life as a Villainess: All Routes Lead to Doom! Season 2's soundtrack, including Natsumi Tabuchi, Hanae Nakamura, Miki Sakurai, Sayaka Aoki and Kanade Sakuma, are composing the music.
Yen Press, who publishes the light novels' official English version, describes the series as:
Villains Have Their Own Routes Too!
​When her engagement to the prince ends unceremoniously, details of the young noblewoman Aileen's past life come rushing back and help her realize she's living inside the world of one of her favorite otome games—as the heroine's greatest rival! However, her memory has more plot holes than bad fan fiction… and the only certainty is that if she doesn't do something quick, her death is all but assured. The hero/main-love-interest can't be relied on, so why not see what the last boss has to say?
I'm the Villainess, So I'm Taming the Final Boss is due to begin airing in Fall 2022.
Source: Comic Natalie

Der shy man behind @Shymander, Liam is a timezone-fluid Aussie with a distinct fondness for anime, Eurovision and creating odd stats projects despite hating math.