Following the special PV to look back at its history, the idol-themed anime/game franchise Aikatsu! opens a special site for its tenth anniversary project with a memorial visual featuring the protagonist girls from each series today.
The idol-themed franchise was launched in October 2012 and its first TV anime series Aikatsu! was aired from October 2012 to March 2016. Then, it was followed by Aikatsu Stars! (April 2016 to March 2018), Aikatsu Friends! (April 2018 to Spetmebr 2019), Aikatsu on Parade! (October 2019 to March 2020), and Aikatsu Planet! (January to June 2021).
The site revealed that plans are underway for a talk show, live concert, and a special exhibition to commemorate the tenth anniversary. And the second orchestra concert featuring the music from the series, "Okekatsu! 2nd Stage!" (tentative title) is confirmed to be held at Suntory Hall in Tokyo on August 30, 2022. It was originally planned to be held in March 2020, but has been postponed due to the COVID-19 pandemic. Further information will be provided on the tenth anniversary website and Twitter from time to time.
Memorial visual: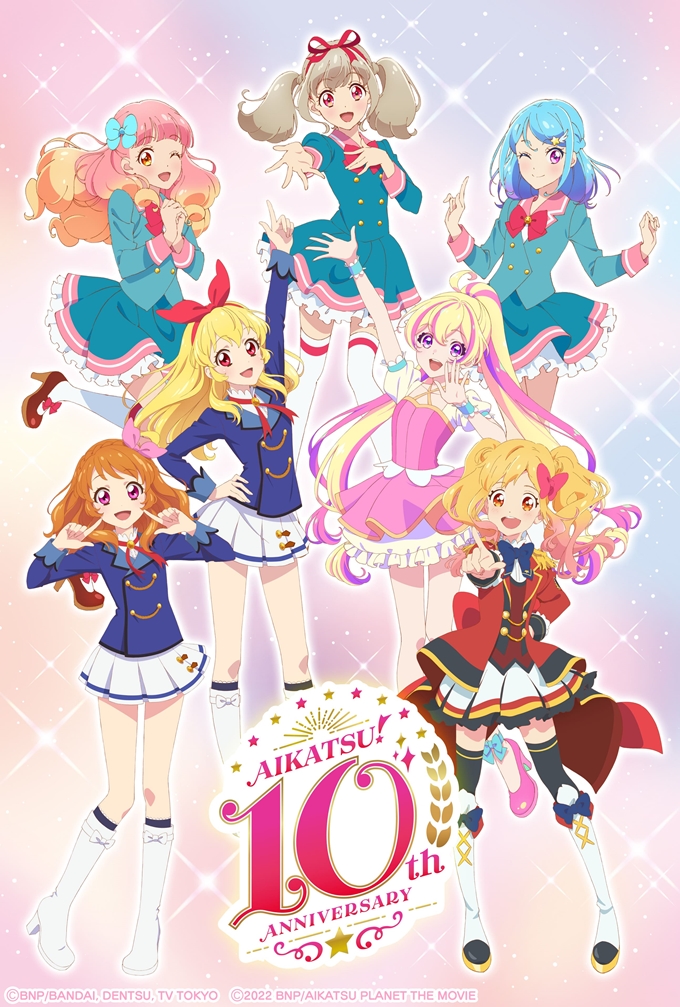 Special card binder using the visual: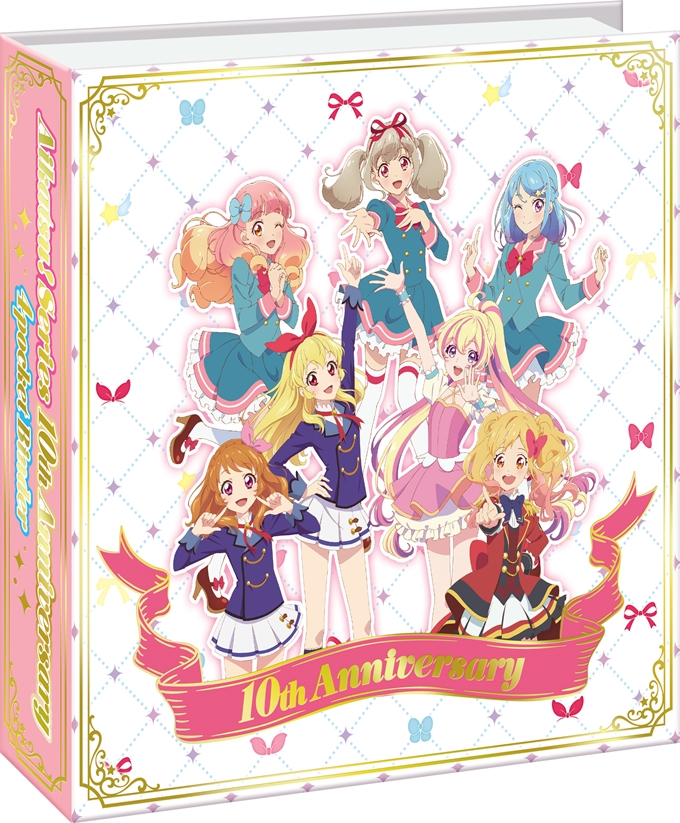 #アイカツ!シリーズ10周年YEARがスタート☆アイカツ!シリーズの情報が集まる10周年公式サイトがオープンしたよ♪https://t.co/UsgF4CGk1t
10周年をお祝いする記念記念ビジュアルを公開!#aikatsu10th #アイカツ10周年 pic.twitter.com/WEoa3Ohgrt

— 劇場版アイカツプラネット!&アイカツ!シリーズアニメ公式 (@aikatsu_anime) March 24, 2022
そして2020年3月に開催延期となった『オケカツ!』2nd Stage(仮)の開催が8月30日(火)に決定☆#アイカツ !シリーズ10周年を記念したトーク&ライブや展示会も企画進行中☆それぞれの公演詳細は随時10年記念公式サイトやTwitterにてお知らせします♪#aikatsu10th https://t.co/RdlmJiZ8YY pic.twitter.com/juj3Ozwi85

— 劇場版アイカツプラネット!&アイカツ!シリーズアニメ公式 (@aikatsu_anime) March 24, 2022
10th anniversary special PV:
---
Source: Bandai Card Division press release
©BNP/BANDAI, DENTSU, TV TOKYO, BNArts