The official website for the forthcoming stage play adaptation of Aya Kanno's dark fantasy historical drama manga Baraou no Souretsu / Requiem of the Rose King is updated with a key visual including Richard III, played by a double cast of man and woman – Sayato Arima (Mafufu Sato in the given stage play) and Yumi Wakatsuki (ex-Nogizaka46 member). Richard III is an intersex character in the story.
Message from Sayato Arima:
I could not hide my surprise when I was chosen to perform in this play, and I was very happy to think that I would be able to perform on the stage again. This is a very sensitive story that I will revisit many times, and Richard, the character I will play, is very similar to me in many ways, so I am very excited to play him! I am truly looking forward to the day when we can bring you a world where you can feel as if you are living in the same place as we are on stage. I would be happy if I could be of any support to you all.
Message from Yumi Wakatsuki:
To be honest, I am very nervous about joining a stage play for the first time in a long time, and moreover about playing the role of Richard, but I hope I will be able to play the role with love and respect for the excellence of the original manga. It is a very difficult role, but I will do my best with Richard as he struggles with his problems. This is a new challenge for me as it is my first experience in a double cast, and I believe it will be a completely different and interesting experience for me, so I hope you will come to the theater.
The stage play, directed by Fumiya Matsuzaki, known for his directorial works for the stage play adaptations of Spike Chunsoft's Danganronpa 2: Goodbye Despair game and Abi Umeda's Children of the Whales manga, is scheduled to be performed at Nihon Seinenkan Hall in Tokyo from June 10 to 19, 2022. General sale of the ticket will begin on May 22.
Key visual: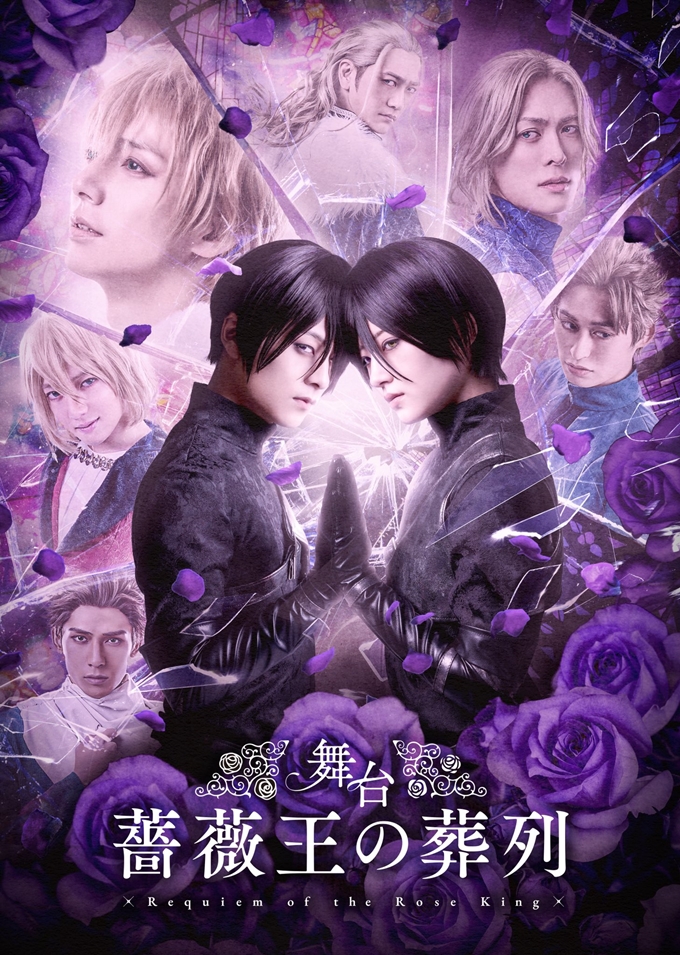 ????ついに✨情報解禁‼️
●キービジュアル
●出演キャスト
●オフィシャルHP先行チケット販売スタート‼️
????受付はこちら‼️https://t.co/aMsb7djHrL#若月佑美/#有馬爽人/#和田琢磨/#君沢ユウキ/#高本学/#加藤将/#瀬戸祐介/#廣野凌大/#星波/#藤岡沙也香/#田中良子/#谷口賢志#薔薇ステ #薔薇王の葬列 pic.twitter.com/lCVXXbvqQb

— 舞台「薔薇王の葬列」公式 (@baraou_stage) March 20, 2022
Main cast:
Richard III: Sayato Arima & Yumi Wakatsuki
Henry VI: Takuma Wada
Edward IV of York: Yuki Kimizawa
George, Duke of Clarence: Manabu Takagi
Catesby: Sho Kato
Warwick: Yusuke Seto
Prince Edward of Lancaster: Ryota Hirono
Anne Neville: Sena
Cecily Neville: Sayaka Fujioka
Margaret: Ryoko Tanaka
Richard Plantagenet, Duke of York: Kenji Taniguchi
---
Source: "Requiem of the Rose King" stage play official website / Twitter
©Aya Kanno (Akita Shoten)/Stage Play "Requiem for The Rose King" Production Committee