Voice actress Ayaka Ohashi has posted a four-minute music video for her 11th single song "Be My Friend!!!" on her official YouTube channel. The catchy heavy tune will be featured as the OP theme for the spring 2022 TV anime The Greatest Demon Lord Is Reborn as a Typical Nobody, in which she is also cast as one of its main heroines, Sylphy Marheaven.
The CD single of the song is set to be released on April 27, 2022. The song itself has a heavy sound, and while she appears cool in the video's singing scenes, in its drama scenes she plays a comical figure of a lonely girl who wants to make friends.
"Be My Friend!!!" MV:
TVアニメ『史上最強の大魔王、村人Aに転生する』
オープニング主題歌「Be My Friend!!!」の
MV、アー写が公開になりました????!

カッコいいヘヴィなあやかを
楽しんでくださいね( •̀֊•́ )✨

MV→https://t.co/clvGCPX76p

(あやか)#大橋彩香BMF#ともだちほしいあやか pic.twitter.com/djUbADojqq

— 大橋彩香 official (@AyakaOhashi) March 20, 2022
The TV anime adaptation of Myojin Katou's fantasy light novel The Greatest Demon Lord Is Reborn as a Typical Nobody is set to premiere in Japan on April 6, 2022, and will also be streamed on Crunchyroll to its members in North America, Central America, South America, Europe, Africa, Oceania, the Middle East, and CIS.
Mirai Minato (The Great Jahy Will Not Be Defeated!) serves as director, alongside character designer Takayuki Noguchi (Higehiro: After Being Rejected, I Shaved and Took in a High School Runaway), with Michiko Yokote (The Great Jahy Will Not Be Defeated!) writing the series composition. SILVER LINK. and BLADE co-work on anime production. 
Trailer featuring the OP theme:
Key visual: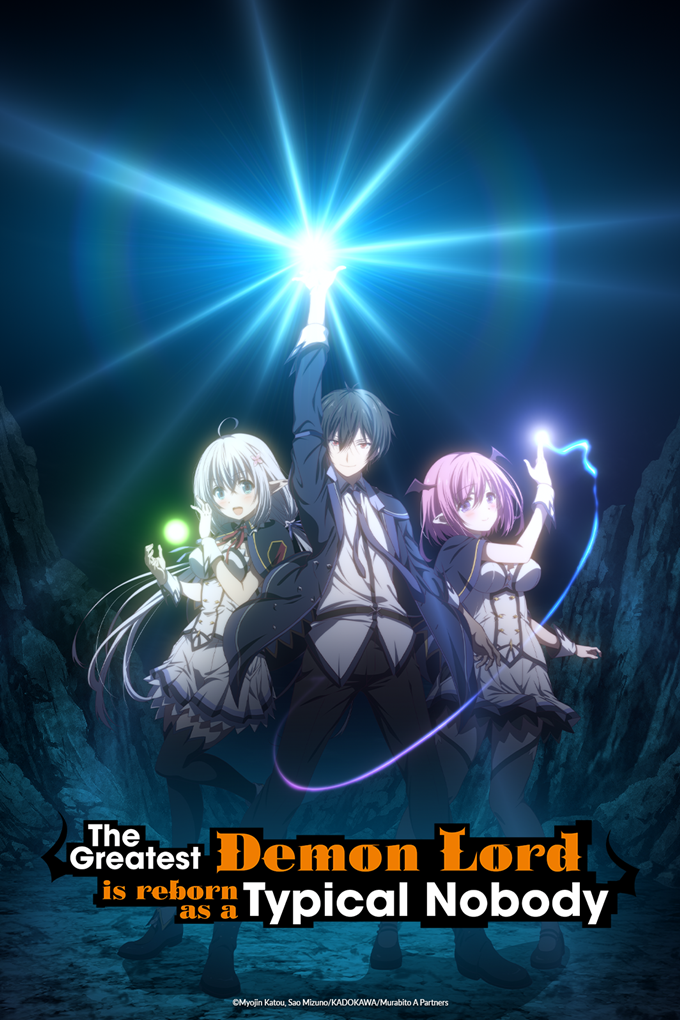 Synopsis:
The most powerful Demon Lord in history, Varvatos, felt that he had accomplished everything he could as a king. Because he was so alone due to how powerful he was, he longed for a much simpler life. A few millennia later, he is reborn as the villager, Ard Meteor. But in the future where he was reborn, magical civilization had declined and magic itself had become weaker.
Ard enrolls into the Academy of Magic with his childhood friend Ireena and no matter how much he tries not to stand out, he can't hide the fact that he is not ordinary.
He is constantly surrounded by people awestruck by him, and many try to approach him. Meanwhile, the demons of the world who once struck fear into the hearts of the people have also gone into hiding…
Will the former Demon Lord be able to achieve the peaceful and mundane life he's always dreamed of? A heroic academy-life fantasy filled with chaos is about to begin!
 
---
Source: Ayaka Ohashi official YouTube channel
© BANDAI NAMCO Arts Inc. All Rights Reserved.
© Myojin Katou, Sao Mizuno/KADOKAWA/Murabito A Partners