It's almost here, Macross fans! Seven idols team up across time to take on each other's songs in DECULTURE!! MIXTURE!!!!!, an 11-track album of Macross Frontier and Macross Delta tunes. And if you're as excited as we are to hear the singers cover each other's tunes, you're in luck: a new PV is out, with samples of all the tracks!
The crossfade video features previews of everything appearing on the standard release of the album. Hear Walküre perform Frontier hits like "Lion" and "Northern Cross," listen to Ranka Lee (Megumi Nakajima) and Sheryl Nome (May'n) perform Walküre tunes including "Bokura no Senjou" and "Ikenai BORDERLINE," and listen to the end to hear them all perform Takayuki Hattori's new arrangement of "Ai, Oboete imasu ka." Many of the tracks are the result of a fan poll, in which Macross viewers were asked which of Ranka and/or Sheryl's songs they'd like to hear Walküre perform, and vice-versa:
To celebrate the upcoming release of the album, the Flying Dog YouTube channel will be sharing a special track performed by May'n, Megumi Nakajima, and Walküre's JUNNA (the singing voice of Mikumo Guynemer) and Minori Suzuki (the voice of Freyja Wion). Click here to set a reminder for the video, which will debut March 31 at 8pm JST.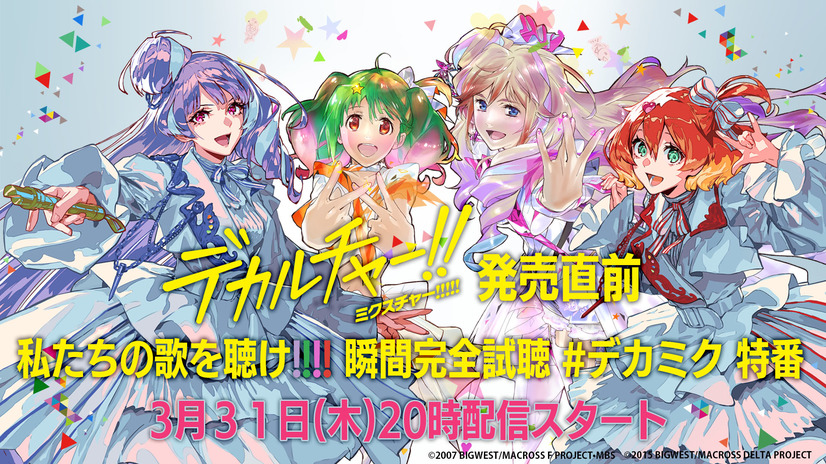 Three versions of DECULTURE!! MIXTURE!!!!! will be available: a standard release for 2,750 yen, and Frontier and Delta limited first editions for 3,300 yen each. (All prices include tax.)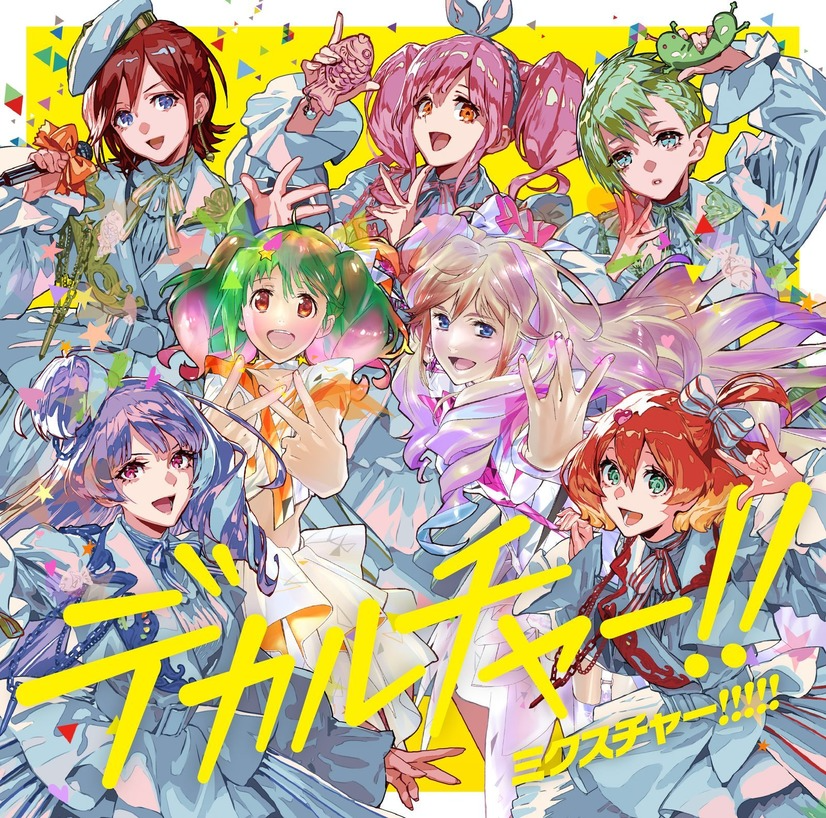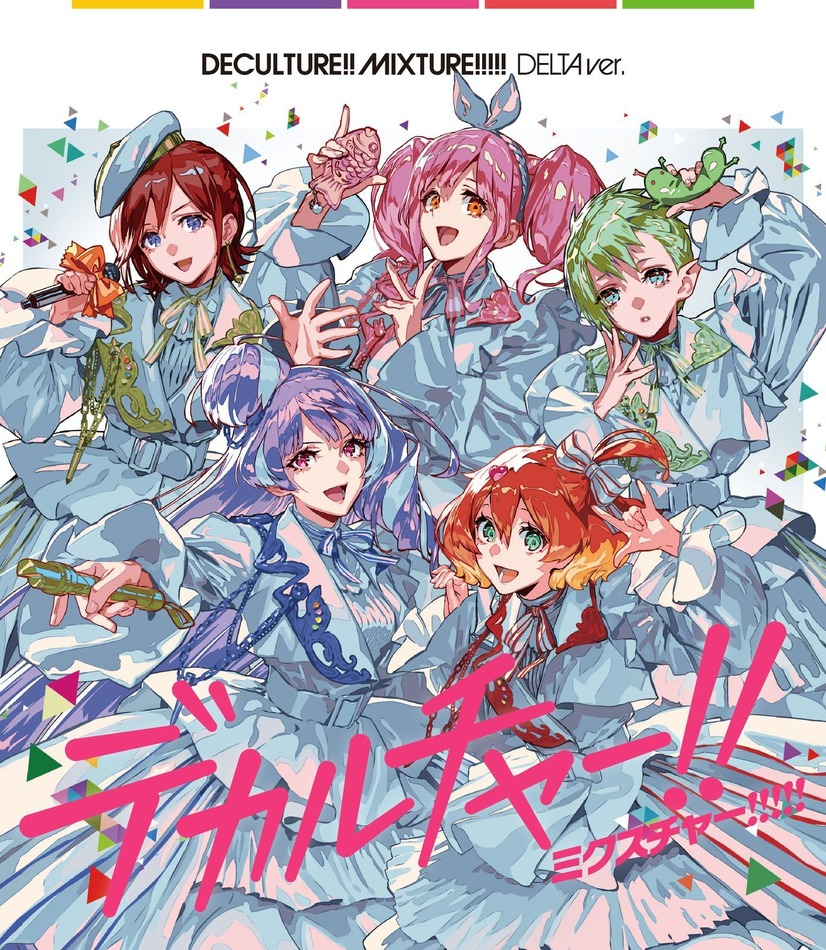 DECULTURE!! MIXTURE!!!!! goes on sale in Japan on April 6.
© 2007 BIGWEST / MACROSS F PROJECT ・ MBS
© 2015 BIGWEST / MACROSS DELTA PROJECT
Source: Anime! Anime!

——