Back in January, media mix project MAGATSUNOTE kicked off as a web manga, promising a big reveal 55 days after its beginning. The big reveal has come: the project is branching out into a website, music, and much more.
The project features a scenario by Corpse Party creator Makoto Kedōin, and character designs by Hakuoki and Hiiro no Kakera's Kazuki Yone. The story takes place in the year 2222, 200 years after a meteorite has hit Earth and destroyed 90% of human civilization. ARK, the agency devoted to protecting and revitalizing humanity, is abusing its powers to benefit a privileged few. In response, warlords — with the same "epitaphs" as great Sengoku-era warlords — rise up in protest, wielding demonic powers.
MAGATSUNOTE Season:1 will consist of radio dramas and newly composed songs, featuring 13 characters across five groups. Each group will also have its own musical group handling its respective songs:
ARK Audit Bureau
Masamune: Hiromu Mineta (Cestvs in Cestvs: The Roman Fighter)
Kojurou: Shun Horie (Kazuya Kinoshita in Rent-a-Girlfriend)
Music by Arlequin
MAD FANG
Hideyoshi: Jin Ogasawara (Awaki in SSSS.Dynazenon)
Kanbei: Junpei Baba (Kaito Kazan'in in Futsal Boys!!!!!)
Kiyomasa: Shugo Nakamura (Issei Kuga in TSUKIPRO THE ANIMATION)
Music by Zero[Hz]
Hebi -OUROBOROS-
Mitsuhide: Nobuhiko Okamoto (Rin Okumura in Blue Exorcist)
Toshimitsu: Noriaki Sugiyama (Shirou Emiya in the Fate/ series)
Samanosuke: Genki Okawa (Alecdora Sandler in Black Clover)
Music by ZOMBIE
ARK Health Care Bureau
Ieyasu: Taiki Bito
Tadakatsu: Kazuhiro Okamoto
Naomasa: Chiharu Sawashiro (Kenji Mitsuda in Mobile Suit Gundam Hathaway)
Music by BXW
Sixth Demon King Army
Oda Nobunaga: Shin'ichirō Kamio (Makoto Katai in Komi Can't Communicate)
Ranmaru: Shunichi Toki (Leo de la Iglesia in Yuri!!! on ICE)
Music by RAZOR
Mephisto: Showtaro Morikubo (Shikamaru Nara in Naruto)
A new PV for the project has dropped, where you can see and hear the different groups' leaders as they show their demonic sides:
And you can check out a short music video for the project's first song, "DEVIL ASYLUM":
"Libra," a new song for the project composed by Arlequin, will drop tomorrow.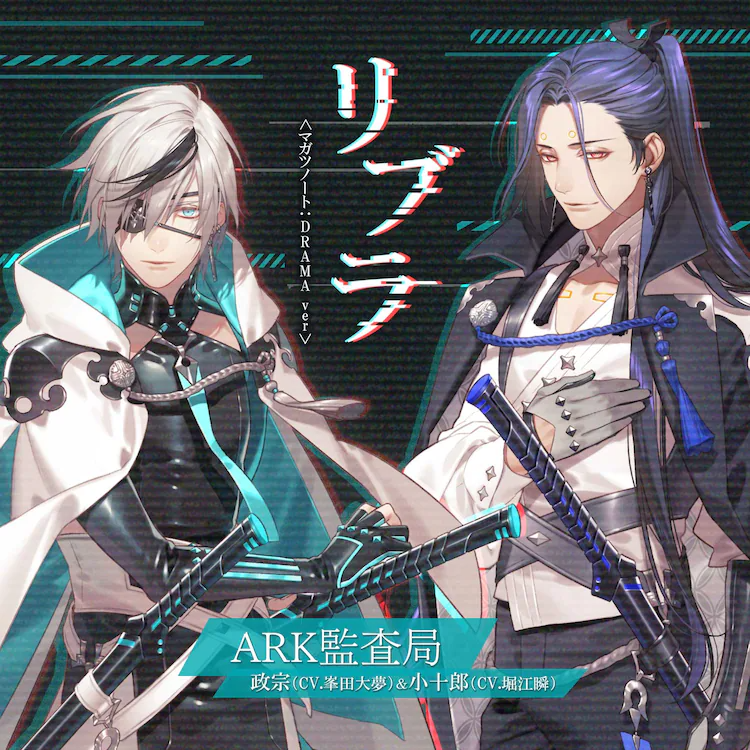 An audio drama will start April 6, and will air on Radio Osaka's "Sakurabashi 919" and the MixChannel app. Plus, there are plans for live events, live broadcasts, and a new song every month.
MAGATSUNOTE has launched a website, Twitter account, Instagram account, and Pixiv page to keep up with what's to come.
© MATAGSUNOTE PROJECT
Source: Comic Natalie

——