Japanese fashion brand SuperGroupies has announced its newest and latest franchise collaboration with fan favorite Berserk by announcing two new wristwatches based on Guts and Griffith. The watches themselves are identical in terms of design and watchface, with day and date subdials along with custom design touches for each watch. The Guts model features a design motif based off of his Berserker Armor and Brand of Sacrifice on the watch face and dials.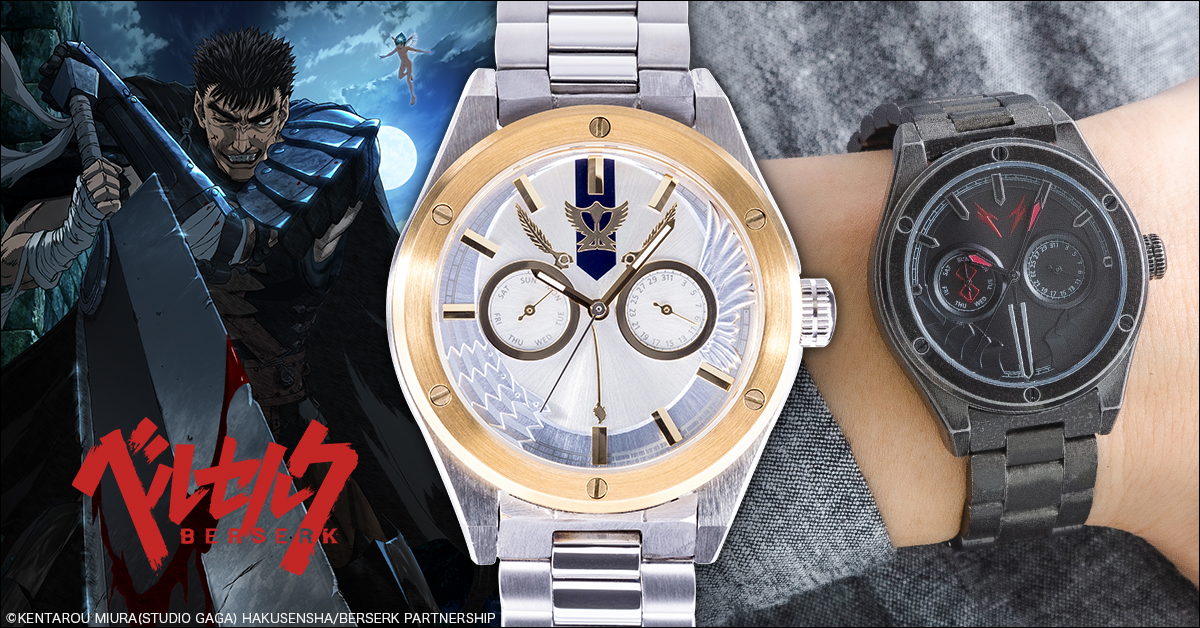 The Griffith watch takes a starker and opposite approach, with a refined and sophisticated navy, silver and gold design on the watch face, as well as Griffith's saber at the 6 o' clock position, the Band of the Hawk emblem at 12 o' clock and Griffith's infamous kingdom quote engraved on the back of the watch.
Both watches are available for pre-order now directly from the SuperGroupies US portal until April 3rd, with shipping and final delivery to begin in October. Pricing for each watch is set at $228 before any local sales tax is applied.
SOURCE: Press Release
©KENTAROU MIURA(STUDIO GAGA) HAKUSENSHA/BERSERK PARTNERSHIP