There's still so much to learn about The Greatest Demon Lord is Reborn as a Typical Nobody, but thankfully, we now have the upcoming fantasy series' second main promo video, plus additional cast, theme song, and release date details!
The new promo video previews the anime's ending theme, "reincarnation" by ChouCho (Wandering Witch: The Journey of Elaina ED), and highlights these five main characters and cast members (in order of appearance):
Toshinari Fukamachi (Hajime Nagumo in Arifureta: From Commonplace to World's Strongest)
as Ard Meteor / Demon Lord Varvatos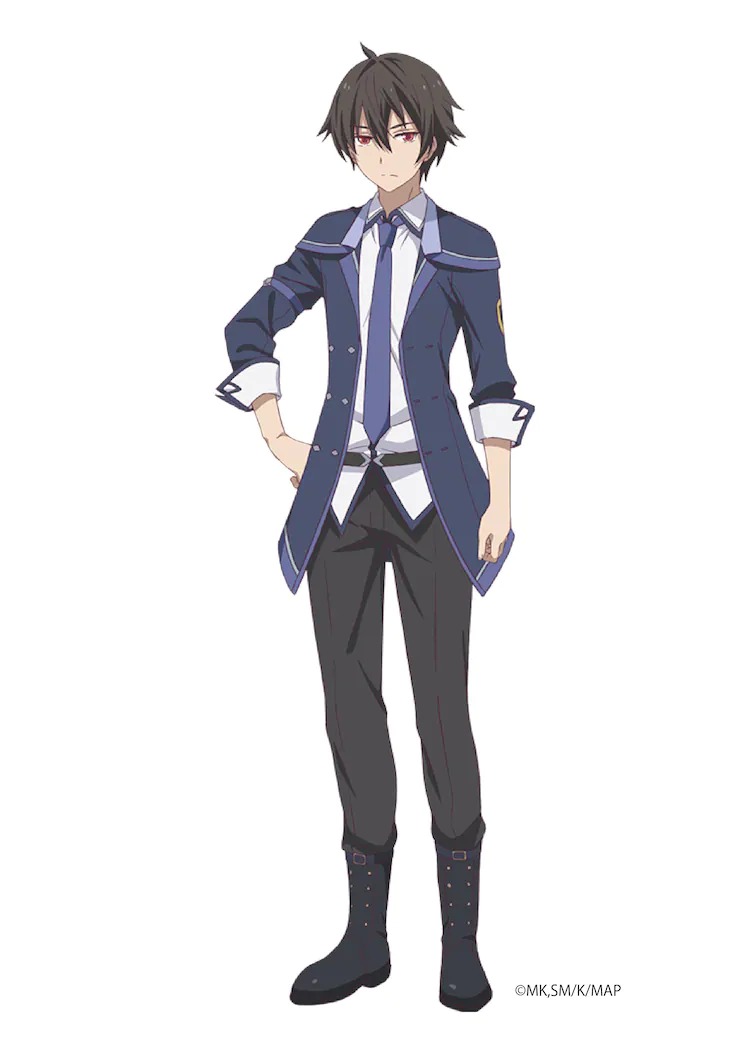 Wakana Maruoka (Tia in the Grand Summoners game)
as Ireena Litz de Oihyde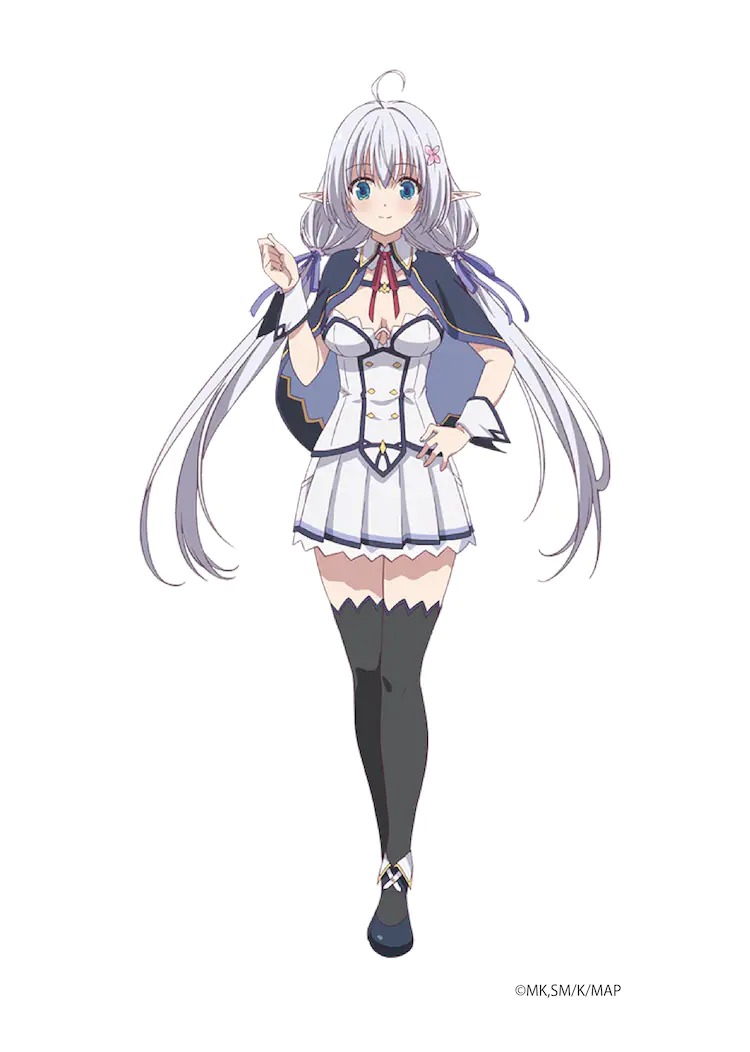 Hina Yomiya (Nodoka Yagi in Selection Project)
as Ginny Fin de Salvan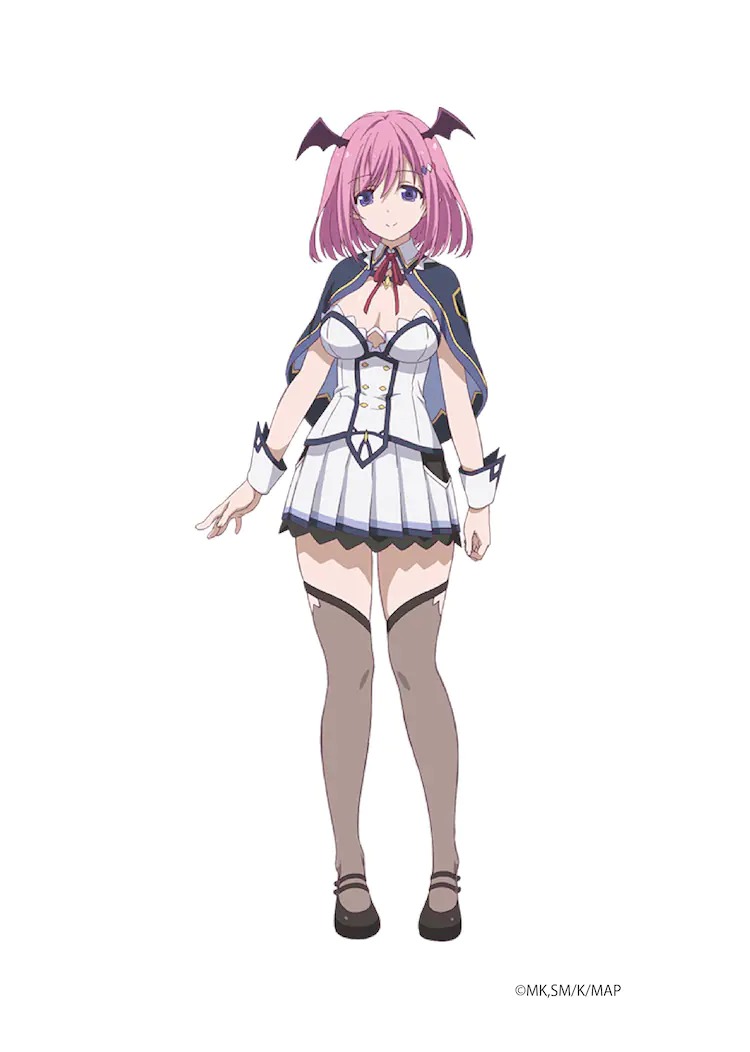 Ayaka Ohashi (Kurome in Akame ga Kill!)
as Sylphy Marheaven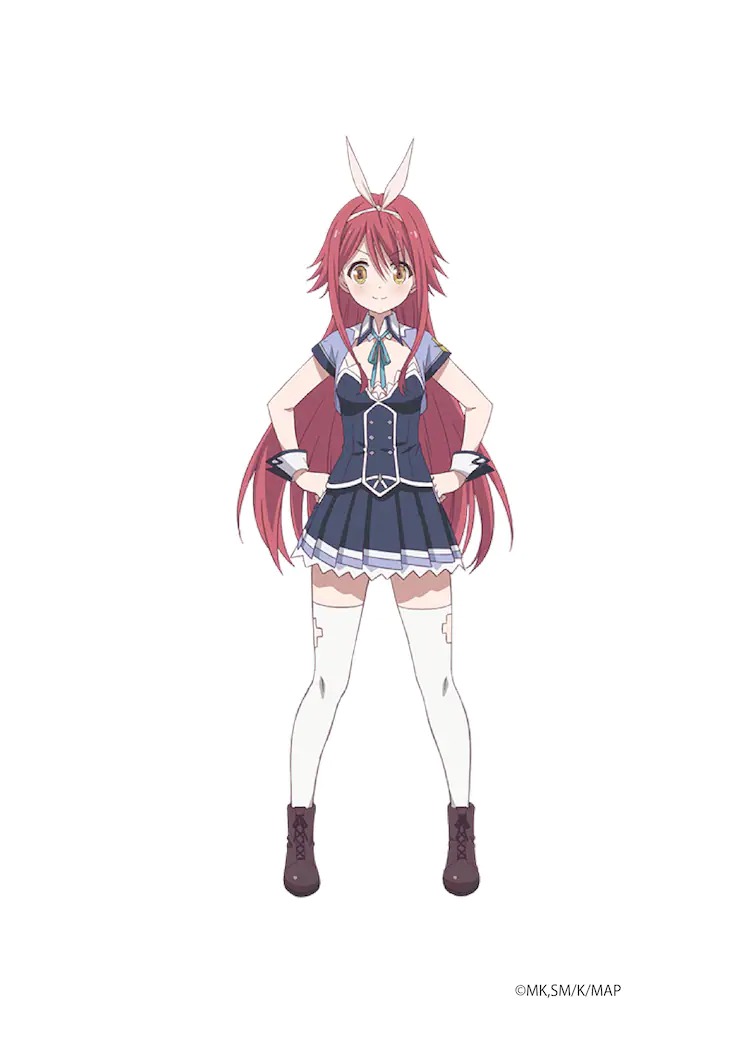 Ayaka Ohashi (Umamusume: Pretty Derby Season 2 OP) will also perform the anime's opening theme, "Be My Friend!!!"
Mie Sonozaki (Nana Shimura in My Hero Academia)
as Olivia Vel Vine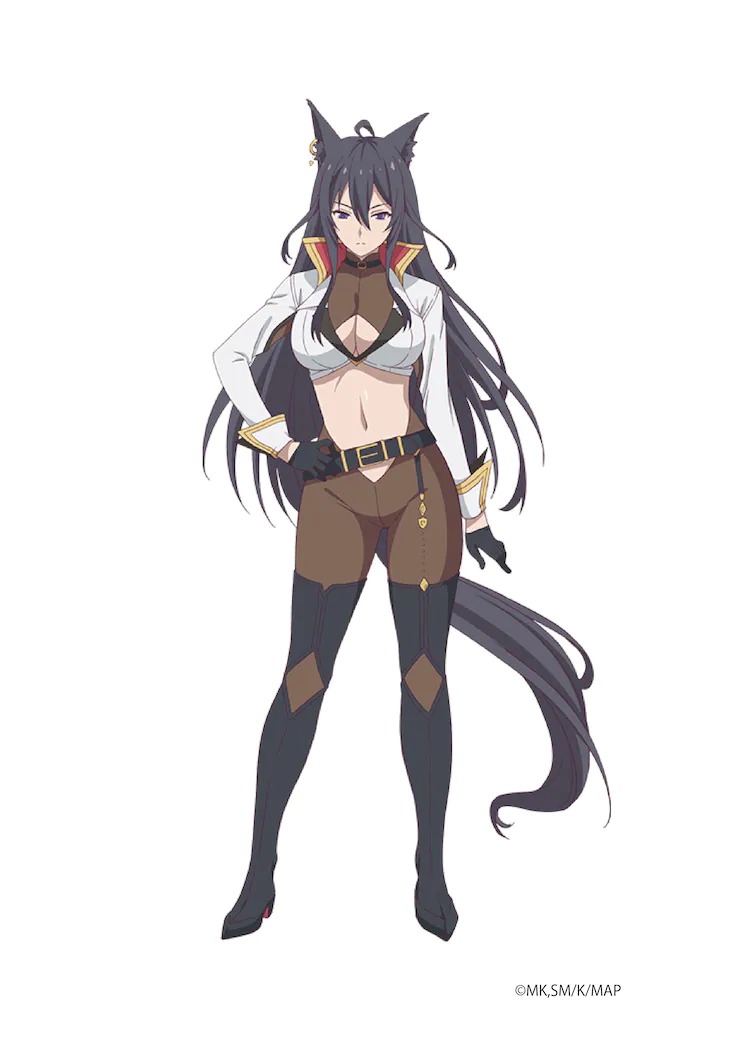 The series' official Twitter account revealed several additional cast members, including:
Kohei Amasaki (Edward in Requiem of the Rose King) as Valtatos
Yuki Kaida (China in Hetalia) as Lydia Beginsgate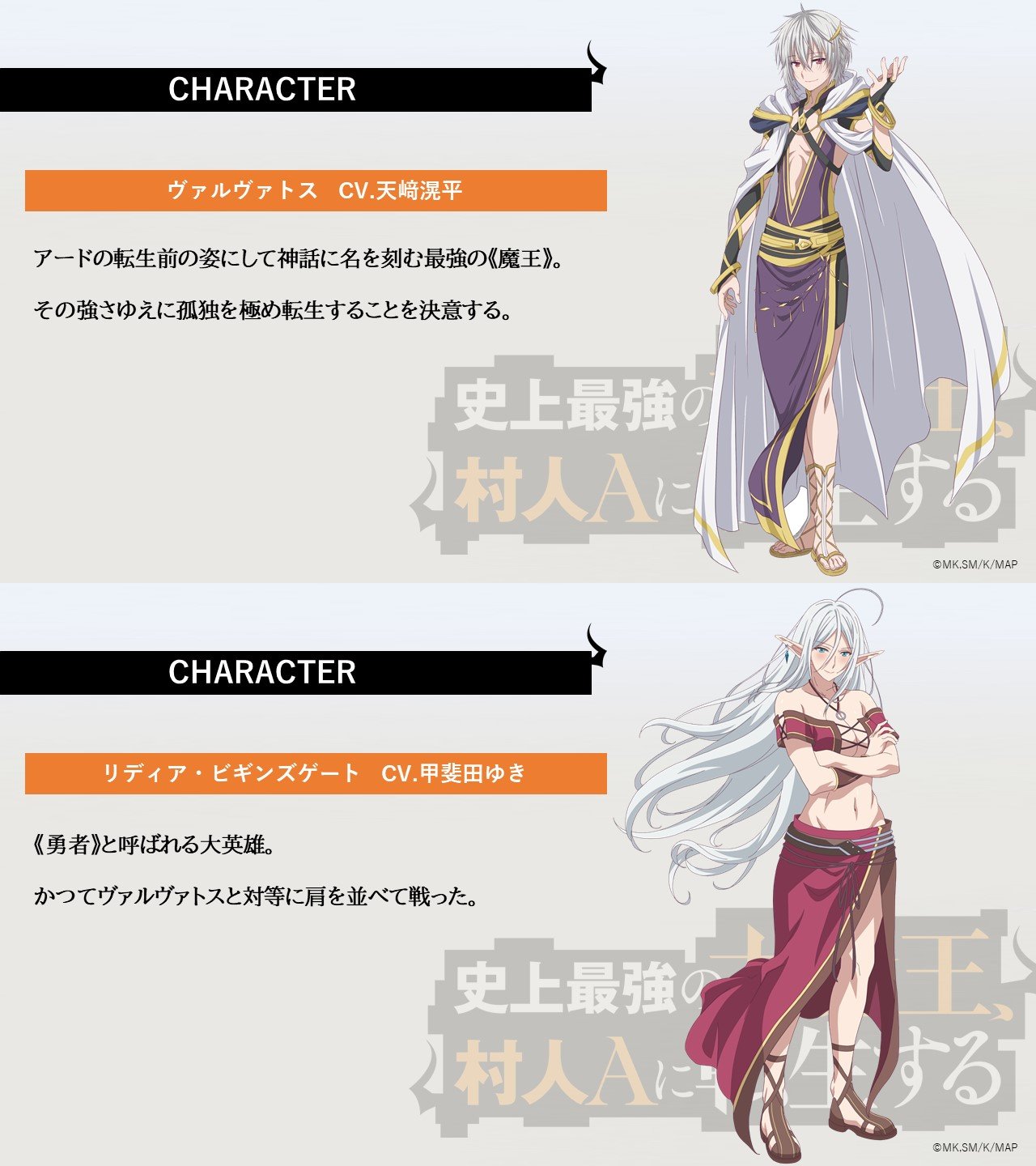 Yui Ogura (Nasse in Platinum End) as Verda Al Hazard
Takehito Koyasu (Zeke in Attack on Titan) as Alvarto Egzex
Kenta Miyake (Bosse in Ranking of Kings) as Lizer Belfenix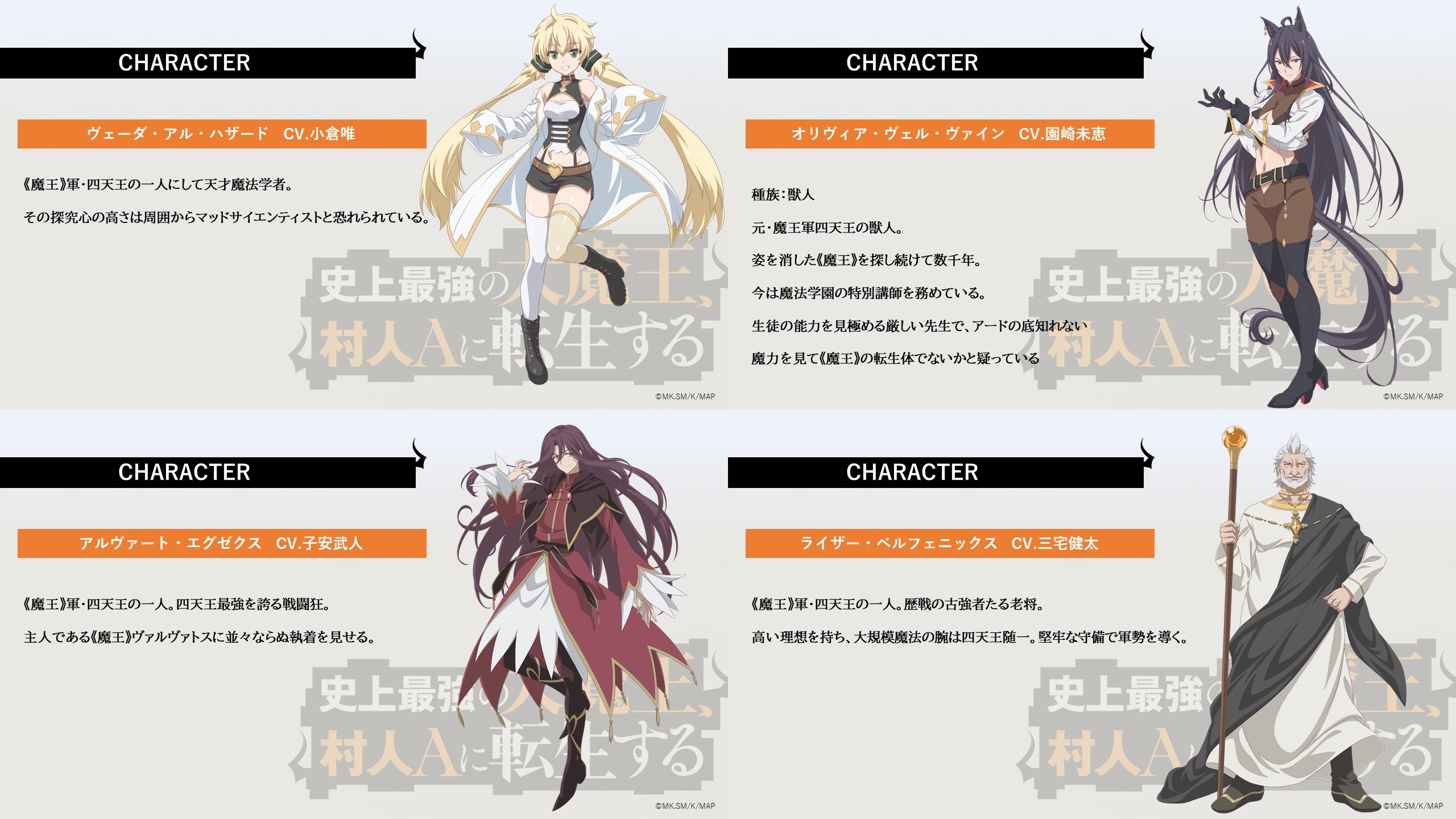 Based on the light novels by Myojin Katou and Sao Mizuno, The Greatest Demon Lord is Reborn as a Typical Nobody is directed by Mirai Minato (The Great Jahy Will Not Be Defeated!) at studios SILVER LINK. and BLADE, with series composition by Michiko Yokote (Heaven's Design Team) and character designs by Takayuki Noguchi (Higehiro: After Being Rejected, I Shaved and Took in a High School Runaway).
It was previously announced that The Greatest Demon Lord is Reborn as a Typical Nobody will be coming to Crunchyroll, who describes the series as:
The most powerful Demon Lord in history, Varvatos, felt that he had accomplished everything he could as a king. Because he was so alone due to how powerful he was, he longed for a much simpler life. A few millennia later, he is reborn as the villager, Ard Meteor. But in the future where he was reborn, magical civilization had declined and magic itself had become weaker.
Ard enrolls into the Academy of Magic with his childhood friend Ireena and no matter how much he tries not to stand out, he can't hide the fact that he is not ordinary.
He is constantly surrounded by people awestruck by him, and many try to approach him. Meanwhile, the demons of the world who once struck fear into the hearts of the people have also gone into hiding…
Will the former Demon Lord be able to achieve the peaceful and mundane life he's always dreamed of? A heroic academy-life fantasy filled with chaos is about to begin!
The Greatest Demon Lord is Reborn as a Typical Nobody is set to begin airing on April 6 in Japan.
Source: The Greatest Demon Lord is Reborn as a Typical Nobody official website, Twitter

Der shy man behind @Shymander, Liam is a timezone-fluid Aussie with a distinct fondness for anime, Eurovision and creating odd stats projects despite hating math.