Universal Studios Hollywood has officially announced the forthcoming debut of its long-planned Super Nintendo World attraction at the theme park for sometime in 2023. The Hollywood location was previously slated to be the second US location to feature the attraction following the Orlando themepark, but the COVID-19 pandemic forced multiple delays in construction that has forced the Orlando park to postpone the planned launch until sometime in 2025.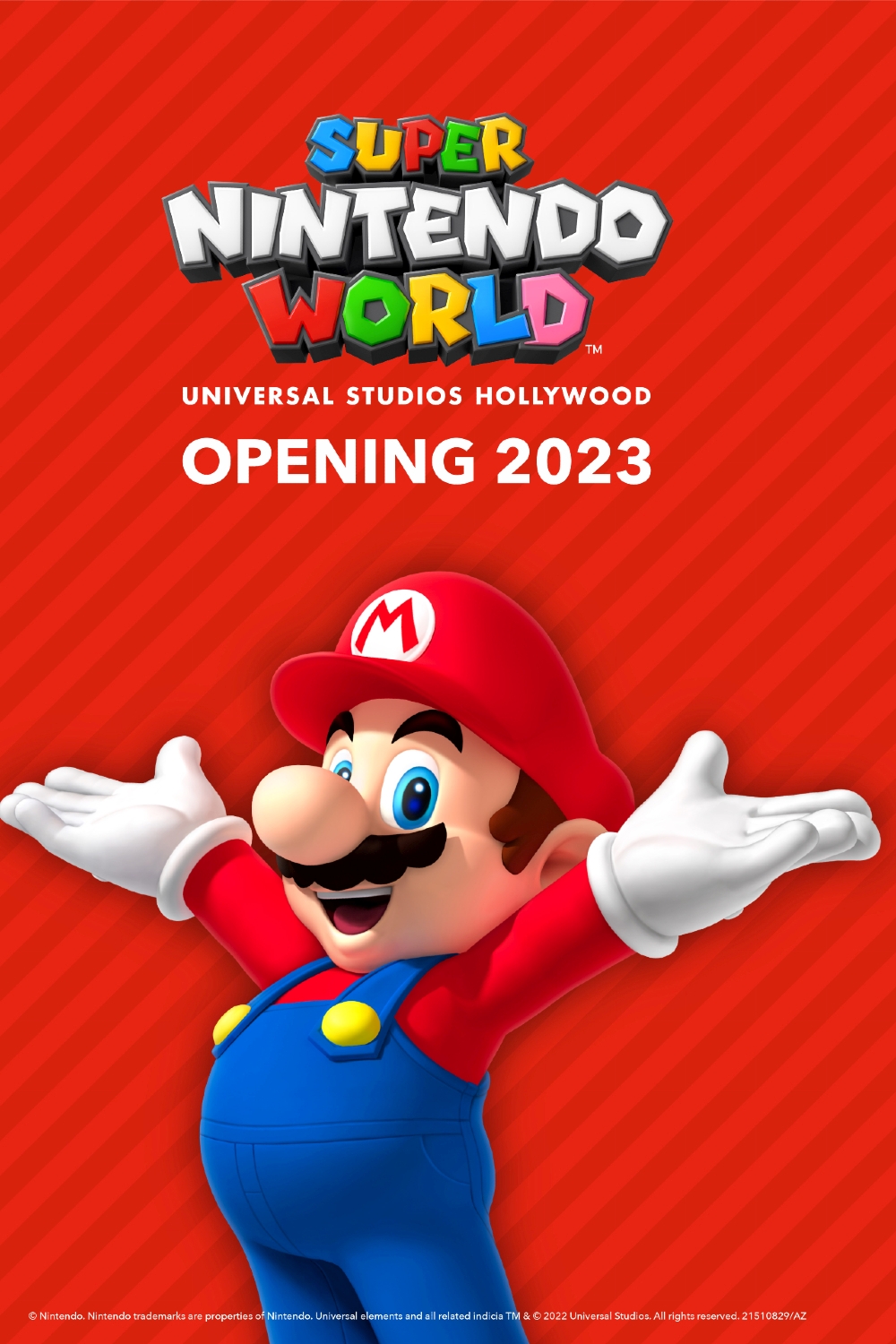 #SuperNintendoWorld is opening in 2023 at Universal Studios Hollywood! Level up with exclusive merch at the Feature Presentation store, opening soon. pic.twitter.com/4qh0bDACGN

— Universal Studios Hollywood (@UniStudios) March 10, 2022
To celebrate the forthcoming debut of the attraction, the park will turn its Feature Presentation retail shop into a Super Nintendo World pop up shop featuring atttraction exclusive merchandise and giving park attendees information on the attraction. More information, including details on a "groundbreaking ride" will be released closer to the attraction's debut.
SOURCE: Press Release