It has been announced that a stage play adaptation of Keiichi Sigsawa's fantasy light novel Kino's Journey -the Beautiful World- is scheduled to be performed at Theater Sun Mall in Tokyo from May 18 to 22, 2022.
The novel has been published from KADOKAWA's Dengeki Bunko light novel imprint since July 2000 and has released 23 volumes so far. It has been adapted into TV anime twice in 2013 and 2017, and this is the first time to get its stage play adaptation.
29-year-old Keito Sakurai (Shuji Miwa in the World Trigger stage plays) is cast as the protagonist Kino. He says, "I am honored to be involved in this work, which has been loved for a long time. There are many countries in 'Kino's Journey.' And it is a work that makes you really think about the values of each person and the good and evil that exist for them. I would be very happy if you all could witness Kino's journey."
Sigsawa, the author of the novel also shares his delight, "This time, 'Kino's Journey' will get its stage play! 'Kino's Journey' has been blessed with various mixed-media projects, but this is the first stage adaptation in human history! I am so happy! 'Can we make it?' When the offer came to me, I responded with two words. In other words, 'Yes!' And then, 'Yes!' I'm so thrilled and looking forward to seeing what it will look like, and although I sleep a lot at night for beauty and health reasons, I'm so excited!"
A teaser visual featuring Keito Sakurai as Kino has been revealed.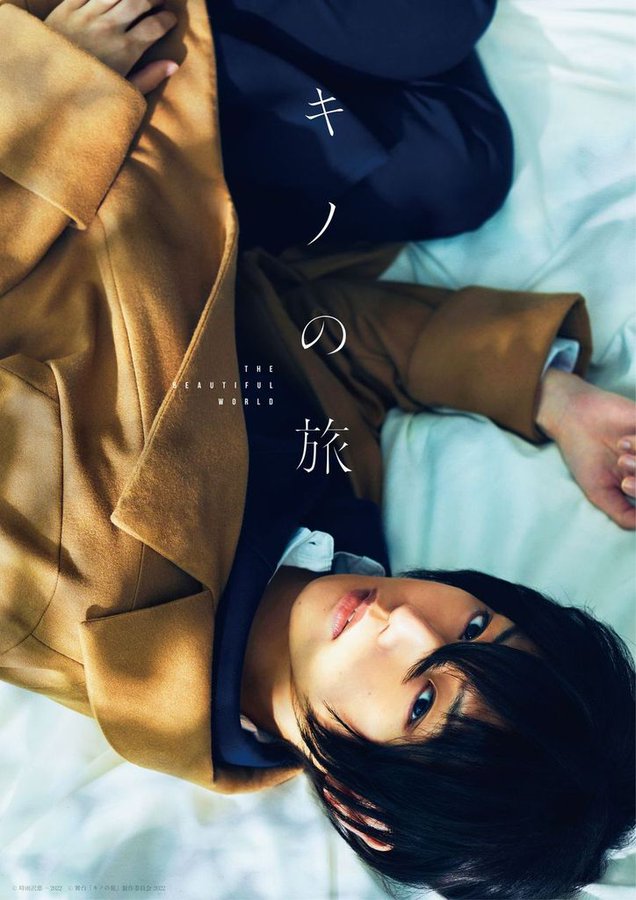 【情報解禁】
舞台「キノの旅 -the Beautiful World-」
2022年5月18日(水)〜22日(日)シアターサンモールにて上演決定!
原作:時雨沢恵一(KADOKAWA 電撃文庫刊)
原作イラスト:黒星紅白
キノ役:櫻井圭登
エルメス役:辻 凌志朗
公式サイト:https://t.co/nvOwlAIKxl pic.twitter.com/5W7BxycMVw

— 舞台「キノの旅 -the Beautiful World-」 (@kinonotabi_st) March 9, 2022
Main cast:
Kino: Keito Sakurai
Hermes: Ryoshiro Tsuji
Shizu: Rikuto Aoki
Riku: Yo Akagi
Shishou: Hirotaka Kato
Aibou: Mizuki Hayashi
A man n the road: Keisuke Kimura
Regel: Shunpei Kusano
Sakura's mother: Yuki Imai
Sakura: Sakura Kunimori
Will: Masaya Ito
Immigration Officer: Takao Sakuma
Persuader Smith: Kodai Takigawa
---
Source: "Kino's Journey -the Beautiful World-" stage play official website / Twitter
© Keiichi Sigsawa 2022
© Stage Play "Kino's Journey" Production Committee 2022